Summer fruits are those which grow in a particular season. As the temperature rises and the sun shines bright, making the season change, it brings forth delightful and refreshing fruits. These fruits help us to adapt to each and every season as it provides many medicinal benefits. For example, watermelon is 90% made of water. So, it keeps us hydrated and helps us survive the heat and warm months.
Let's explore the sparkling world of summer fruits and discover the flavors and medicinal benefits they bring to us.
Set to explore? Then, let's begin!
Top 10 Summer Fruits and Their Health Benefits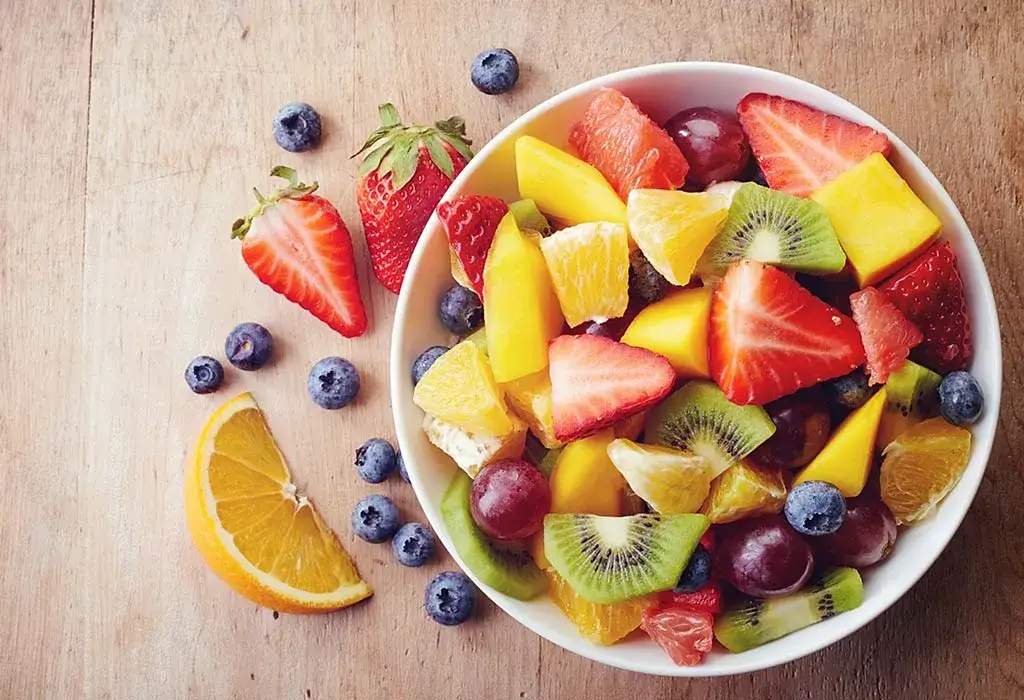 Summer brings ton of delicious and refreshing fruits that does not only satisfy our taste buds but also offer a large number of medicinal benefits. This include watering watermelons to sharp-flavored berries, these seasonal fruits consist of essential vitamins, minerals, and antioxidants that support our health and well-being. Let's dive into these top 10 summer fruits and discover their unique medicinal properties.
#1 Summer Fruit – Watermelon
Watermelon, with its vibrant pink flesh and sweet, juicy flavor, is the epitome of summer. This refreshing fruit has 92 per cent water content so it quenches our thirst on hot days.
Watermelon is a versatile summer fruit known for its large size, thick rind, and juicy flesh in vibrant shades. It comes in different varieties, including seedless and seeded types, as well as mini-sized options. This low-calorie fruit is not only refreshing but also packed with health benefits.
Watermelon is a rich source of antioxidants like vitamin C and lycopene, which protect against cellular damage and have potential cardiovascular benefits. It also contains vitamin A, supporting eye health and preventing age-related macular degeneration. Compounds like cucurbitacin E found in watermelon exhibit potential anti-inflammatory properties, reducing inflammation and related conditions.
Now, let's explore the next summer fruit on our list.
#2 Summer Fruits – Berries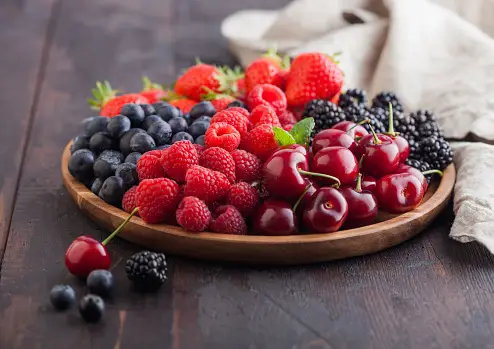 Berries such as strawberries, blueberries, and raspberries are bursting with antioxidants, fiber, and vitamins. They contribute to improved heart health, brain function, and immune support. These colorful fruits are also known for their potential anti-aging properties.
Let's explore the different types of berries and their specific qualities:
Strawberries
Strawberries are a popular summer fruit with a bright red color and sweet taste. They are an excellent source of vitamin C, which supports immune function and collagen production. Strawberries also contain antioxidants, fiber, and folate, contributing to heart health and improved digestion.
Blueberries
Blueberries are small, round berries with a deep blue color. They are considered one of the most antioxidant-rich fruits available. Packed with vitamins C and K, as well as fiber, blueberries promote brain health, support heart health, and may have anti-aging effects. They are also known for their potential to improve memory and cognitive function.
Raspberries
Raspberries are delicate berries with a vibrant red color and a slightly tart flavor. They are an excellent source of dietary fiber, providing digestive benefits and aiding in weight management. Raspberries also contain antioxidants, vitamins C and E, and manganese, which support immune function and contribute to healthy skin.
Blackberries
Blackberries are dark purple berries with a slightly sweet and tangy taste. They are rich in antioxidants and fiber, promoting healthy digestion and cardiovascular health. Blackberries also contain vitamins C and K, as well as manganese, which support bone health and may have anti-inflammatory properties.
Cranberries
Cranberries are known for their tart flavor and vibrant red color. They are often consumed in the form of juice or dried cranberries. Cranberries are high in antioxidants and vitamin C, which support immune function and help prevent urinary tract infections. They also offer potential benefits for oral health and heart health.
Moving on, let's discover another summer fruit with remarkable health benefits
#3 Summer Fruit – Pineapple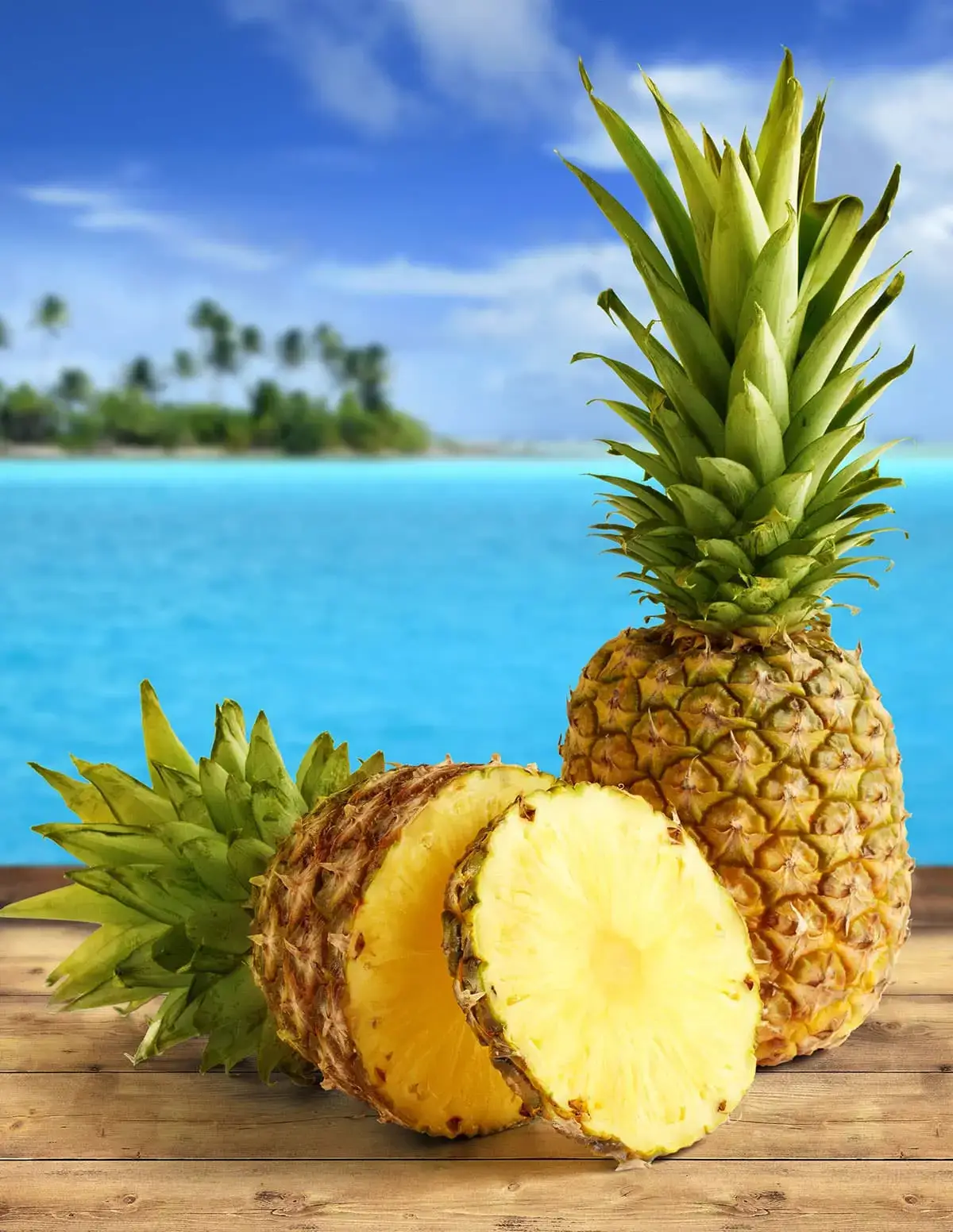 Pineapple is a tropical fruit rich in vitamin C, bromelain, and antioxidants. It aids digestion, reduces inflammation, supports the immune system, promotes eye health, strengthens bones, improves skin health, benefits the heart, aids in weight management, and offers various culinary uses. Enjoy its distinctive taste and reap the many health benefits it provides.
Now, let's turn our attention to a classic summer fruit.
#4 Summer fruit – Mango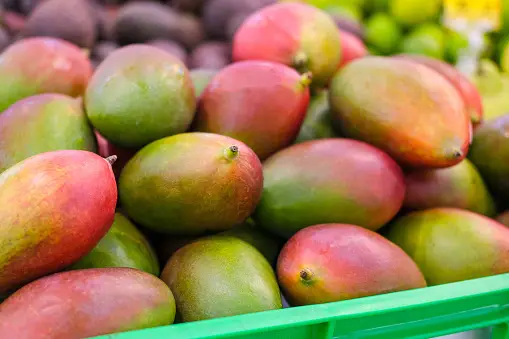 Mangoes are a delicious and tropical summer fruit that are rich in vitamins A and C, which support healthy vision, immune function, and collagen production. Mangoes also contain dietary fiber and unique compounds that have potential anti-inflammatory and anti-cancer properties. With their sweet and juicy flesh, mangoes are a nutritious addition to your diet that can be enjoyed on their own or incorporated into various dishes for tropical flavor.
Next, let's explore a summer fruit known for its vibrant color and tangy taste.
#5 Kiwi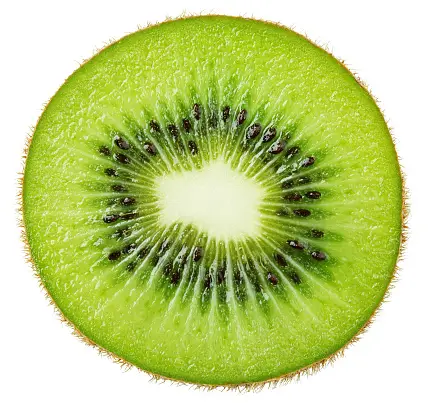 Kiwi consists of vitamin C, fiber, and antioxidants. It aids in digestion, boosts the immune system, and promotes healthy skin. It also contains serotonin, which may contribute to improved sleep quality. Incorporating kiwi into your diet can provide a refreshing and delicious way to support your overall well-being.
Now, let's move on to a versatile and nutritious summer fruit!
#6 Avocado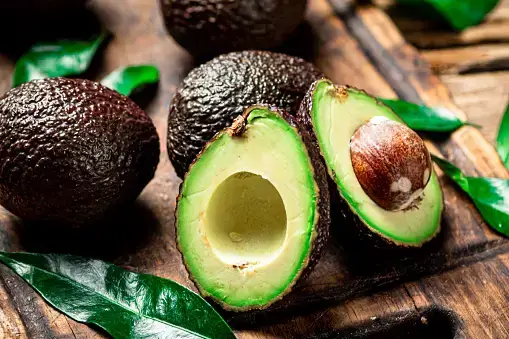 Avocado is rich in healthy monounsaturated fats, fiber, and various vitamins and minerals. Avocado supports heart health, brain function, and weight management. It is also known for its potential anti-inflammatory properties, making it beneficial for overall wellness. With its creamy texture and unique flavor, avocado is a popular ingredient in various dishes and is often considered a superfood. Including avocado in your diet can provide a delicious and nutritious boost to your meals.
Let's now explore another popular summer fruit with a unique flavor profile.
#7 Summer Fruit – Cherries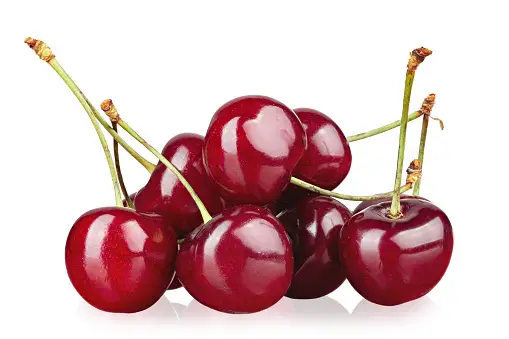 Cherries are not only juicy and delicious but also provide numerous health benefits. They are rich in antioxidants, including anthocyanins, which have been linked to reduced inflammation and improved sleep quality. Cherries also provide potential benefits for exercise recovery and joint health. With their vibrant colors and sweet-tart flavor, cherries are a delightful addition to summer dishes and desserts. Enjoying cherries not only satisfies your taste buds but also supports your overall well-being.
Moving on, let's discover a tropical fruit that is synonymous with summer.
#8 Papaya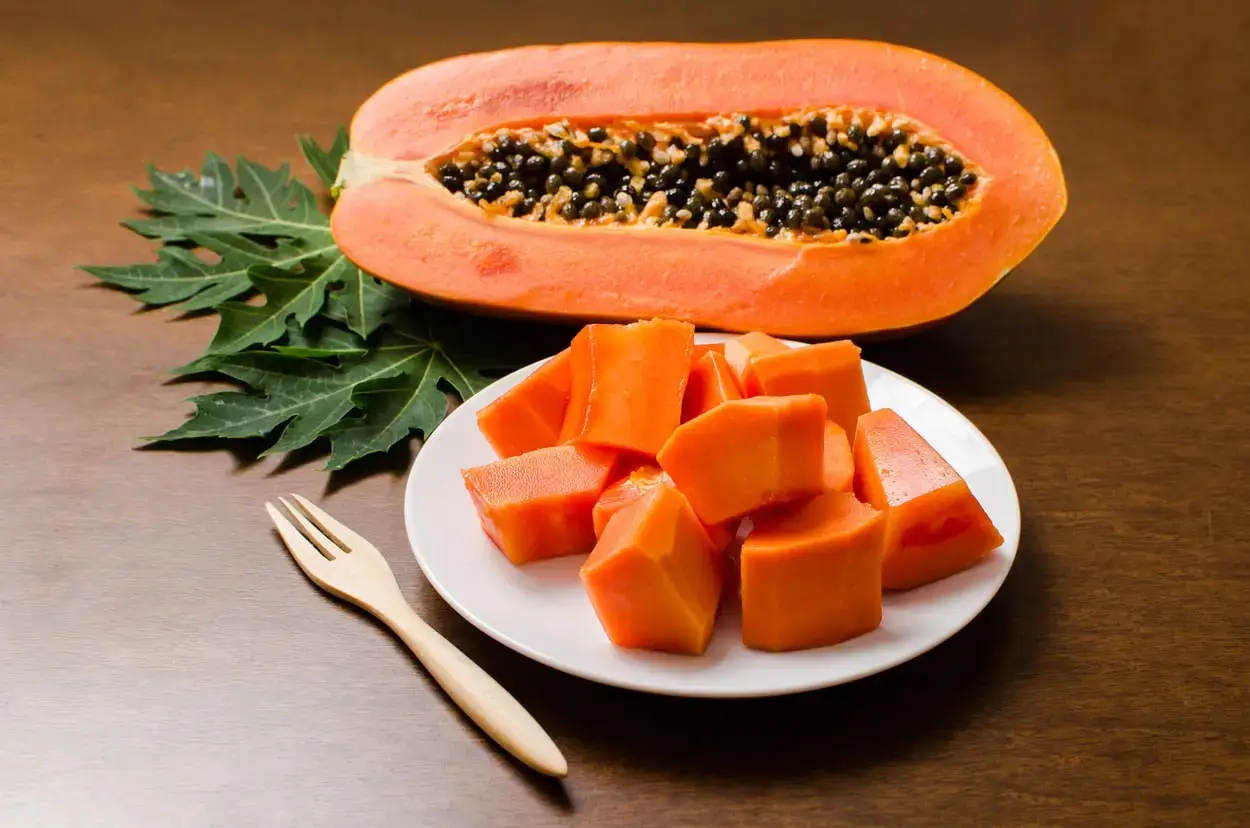 Papaya is a tropical fruit known for its sparkling orange flesh and tropical flavor. It contains papain, an enzyme that aids digestion, and is rich in vitamins A and C, promoting healthy skin and immune function. Papaya also offers potential anti-inflammatory and antioxidant benefits. Incorporating papaya into your diet can contribute to improved digestion, skin health, and overall well-being. Enjoy the refreshing taste and medicinal properties of this delicious summer fruit.
#9 Summer Fruit – Citrus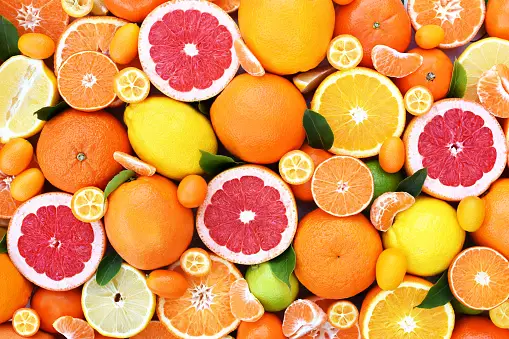 Citrus fruits such as oranges, lemons, and grapefruits are packed with vitamin C, which supports immune health and collagen production. They also provide fiber and antioxidants that contribute to heart health and healthy digestion. Incorporating citrus fruits into your diet can help boost your immune system, improve skin health, and support overall well-being. Enjoy the tangy and refreshing flavors of citrus fruits while reaping their numerous health benefits.
Lastly, let's explore a summer fruit that is perfect for quenching our thirst.
#10 Cucumber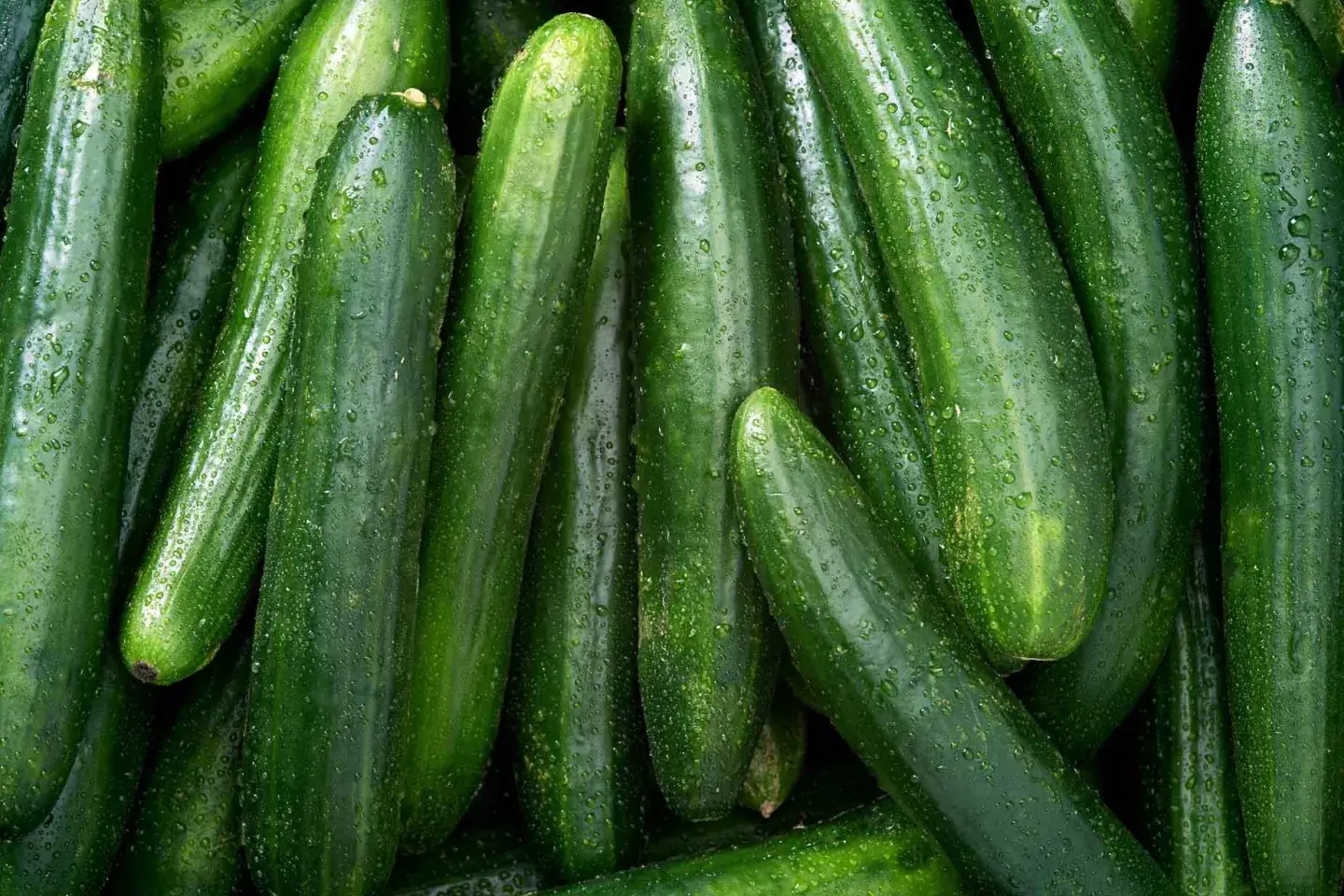 Cucumbers are a refreshing and hydrating summer fruit, despite being commonly mistaken for a vegetable. They are low in calories and high in water content, making them an excellent choice for hot summer days. Cucumbers provide essential vitamins, minerals, and antioxidants that support skin health and hydration. They are a resourceful ingredient, perfect for salads, infused water, or as a snack. Enjoy the crisp and cooling qualities of cucumbers while reaping their numerous health benefits this summer.
Fruits And Veggies With Vitamin D
Vitamin D is essential for bone strength and may support the immune system and other functions. The human body produces vitamin D as a response to sun exposure. A person can also boost their vitamin D intake through certain foods or supplements. Below are some of the fruits and vegetables with vitamin D together with foods and supplements. They include:
Summer Fruits and Veggies
Spinach
Kale
Okra
Collards
Soybeans
White beans
Foods
Fatty fish, like tuna, mackerel, and salmon
Foods fortified with vitamin D, like some dairy products, orange juice, soy milk, and cereals
Beef liver
Cheese
Egg yolks
Supplements
Summer Fruits And Veggies That Are Rich In Iron
Apart from fruits and veggies there are also seafoods, meat, eggs, breads, cereal, beans and other food that are rich in iron. seafoods (shrimp, oysters, tuna and mackerel); meat (beef, lamb, turkey, chicken etc.); breads & cereals (white bread, wheat bread, oat cereal, bran cereal, wheat products); beans and other food (lentils, tofu, tomato products, beans-kidney, dried peas); fruits (strawberry, raisins, dates, fig, dried apricot, watermelon) and veggies (spinach, peas, broccoli, kale, sweet potatoes etc.).
Final Thoughts
All of these summer fruits from hydrating watermelon to sparkling berries and tropical mango have some health benefits in common. Each of them have unique set of antioxidant and  are anti-inflammatory while others include essential vitamin A,C, and K, and minerals in order to promote health and well-being.
Berries provide a burst of antioxidants and promote heart health, while mangoes offer a rich source of vitamins and potential anti-inflammatory effects. Kiwi aids digestion and sleep quality, and avocados provide healthy fats and anti-inflammatory properties.
Cherries offer anti-inflammatory benefits and support exercise recovery, and papaya aids digestion while promoting healthy skin. Cucumbers provide hydration and skin health benefits.
By incorporating these summer fruits into our diet, we can enjoy their delicious flavors while nourishing our bodies with proper nutrients. These can make us stay away from the hospital for a very long time.
FAQs on Summer Fruit
Which summer fruit is good for health?
Many summer fruits are good for health, as they are packed with essential nutrients, antioxidants, and hydrating properties. One fruit that stands out for its numerous health benefits is watermelon.
Watermelon is the best summer fruit for health due to its high water content, essential nutrients like vitamins A and C, potent antioxidants including lycopene, hydrating electrolytes, digestive support from fiber, benefits for eye health, and being a low-calorie refreshment.
What are the special fruits in summer season?
The special fruits in the summer season are watermelon, mango, pineapple, berries, stone fruits (like peaches and plums), papaya, kiwi, and grapes. These fruits offer refreshing flavors, hydration, and a range of essential nutrients.
What are the benefits of summer fruits?
Summer fruits offer plenty health benefits such as  hydration, essential nutrients, and antioxidants to support your overall well-being. They aid in digestion, weight management, and healthy skin. Additionally, they enhance immune function, help prevent chronic diseases, and provide a delicious way to enjoy the flavors of the season while nourishing the body.
Related Posts