Are you looking for foods that burn belly fat with a slimmer midsection as a result?
In this blog post, 32 foods that burn belly fat fast will help you achieve that. Remember, a balanced diet, regular exercise, and healthy lifestyle choices are essential for achieving your fitness goals. Incorporating the right foods into your diet can be a powerful tool to help you lose belly fat.
However, no single food can magically melt fat but certain foods are known to have helped boost metabolism, promote satiety, and improve your body's fat-burning mechanism.

Ready to explore these 32 foods? Lets get started!
32 Foods That Burn Belly Fat Fast
1. Lean Protein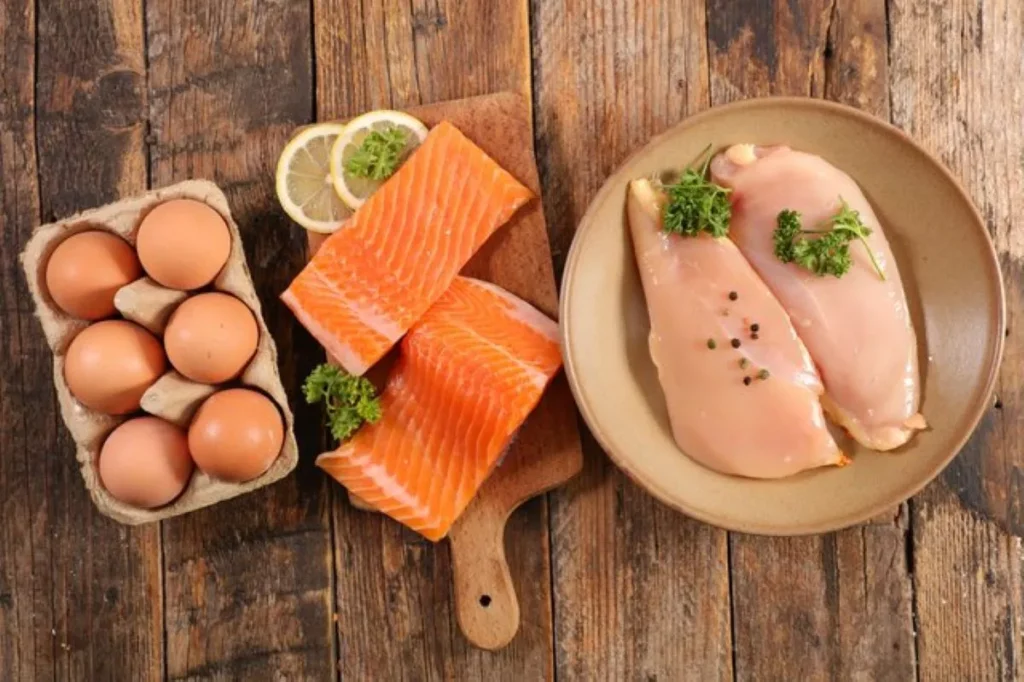 Protein
is
essential
for
tissue
building
and
repair. A
lso, it
requires
more
energy
to
digest
than
carbohydrates
and
fats.
Incorporating
lean
protein
sources
like
chicken,
turkey,
lean
beef,
and
fish
into
your
meals
can
boost
metabolism
and
promote
feelings
of
fullness,
reducing
the
risk
of
overeating.
2. Greek Yogurt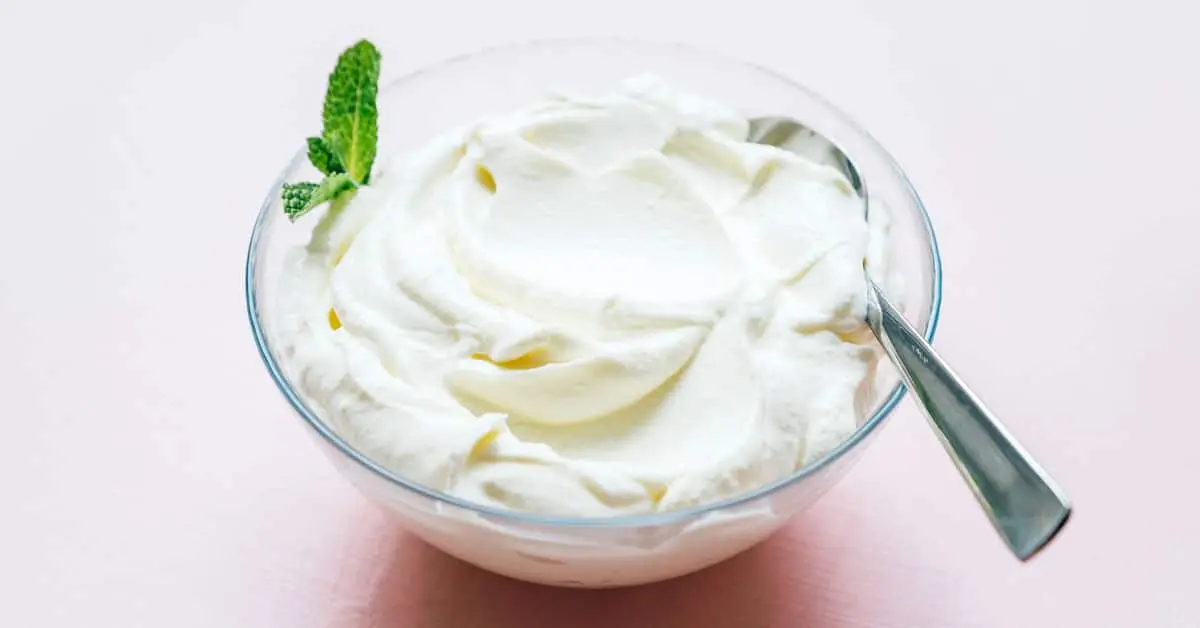 Rich in protein and probiotics, Greek yogurt supports gut health by promoting the growth of beneficial bacteria. This aids in digestion, which can contribute to a healthier weight management journey.
3. Eggs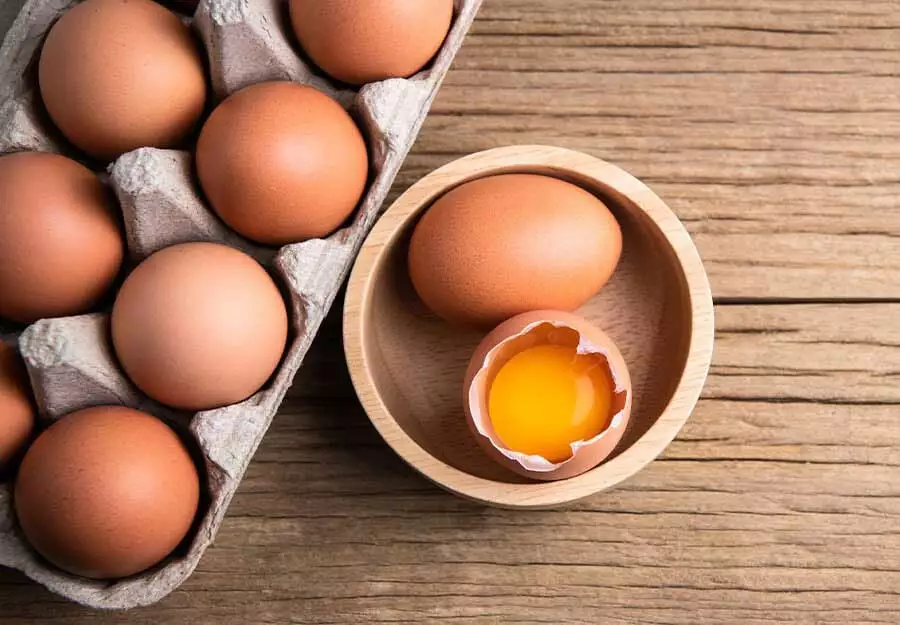 Eggs
are
a
rich
source
of
nutrients,
packed
with
high-quality
protein,
vitamins
and
minerals.
The
protein
content
in
eggs
provides
a
constant
source
of
energy
and
has
the
potential
to
reduce
calorie
consumption
throughout
the
day
by
keeping
you
full
for
longer.
4. Green Tea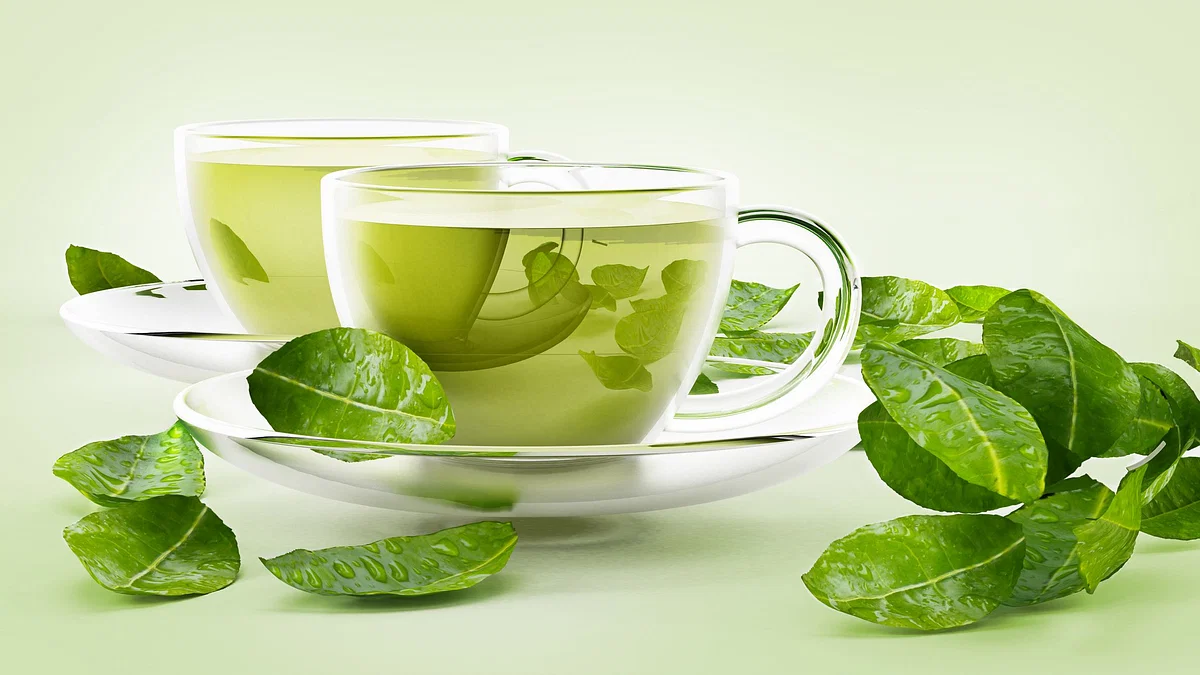 Green
tea
is
well
known
for
its
health-promoting
properties,
including
antioxidants
known
as
catechins.
These
compounds
can
improve
metabolism
and
promote
fat
oxidation,
making
green
tea
a
popular
choice
for
those
looking
to
burn
belly
fat.
5. Berries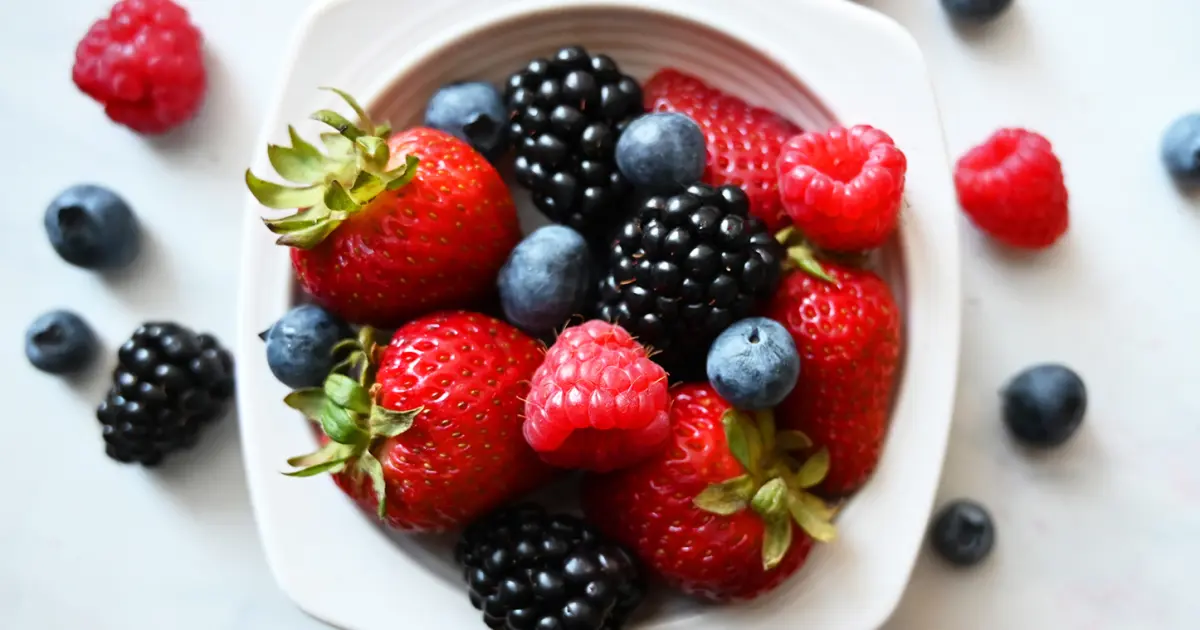 Berries
like
blueberries,
strawberries,
raspberries,
and
blackberries
are
not
only
delicious,
but
they
are
also
packed
with
fiber
and
antioxidants.
Their
fiber
content
contributes
to
satiety,
helps
control
your
appetite
and
promotes
weight
management
6. Leafy Greens
Low in calories and packed with nutrients, leafy greens like spinach, kale, and Swiss chard are excellent additions to a belly fat-burning diet. Their high fiber content aids digestion and helps you feel satisfied after meals.
7. Avocado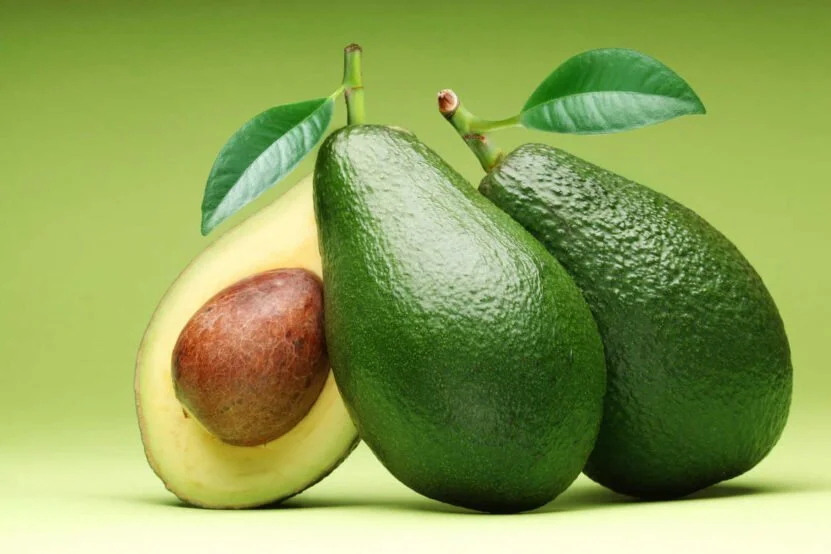 Avocados are a good source of heart-healthy monounsaturated fats, which can help control appetite and promote healthy fat metabolism. They are also rich in vitamins and minerals that promote general health.
Also, they are a source of heart-healthy monounsaturated fats that can help control appetite and promote healthy fat metabolism. They're also rich in vitamins and minerals that support overall well-being.
8. Nuts and Seeds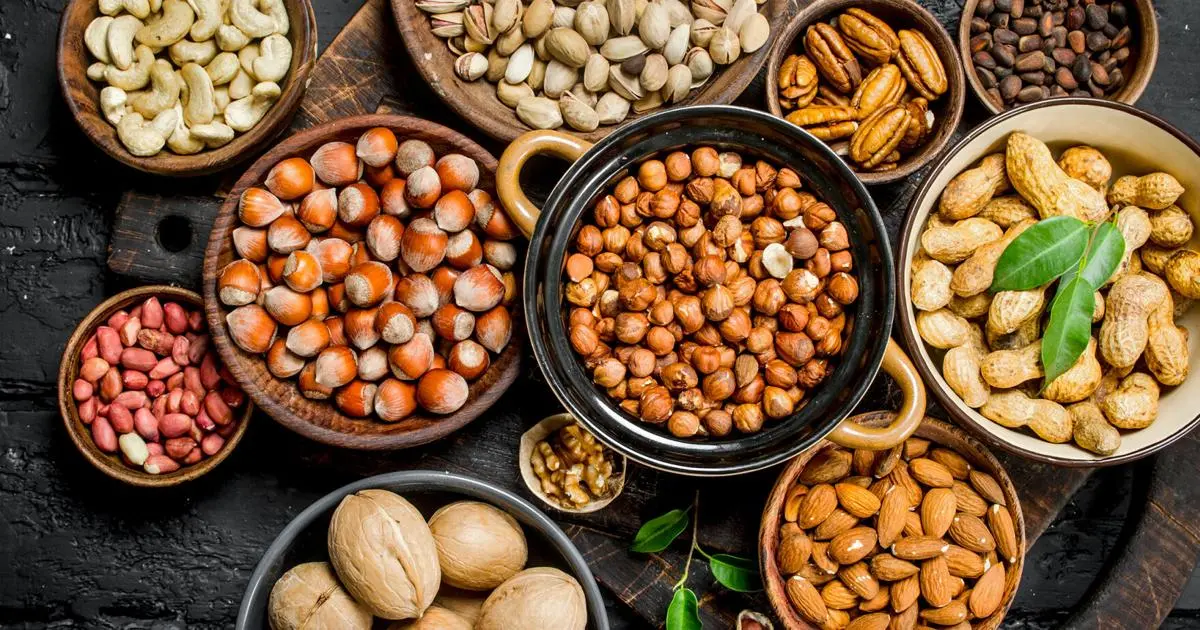 Nuts and seeds provide a combination of healthy fats, protein, and fiber, making them satisfying snacks that can help curb overeating. Almonds, walnuts, chia seeds, and flaxseeds are great options to consider.
9. Oats
Whole oats are a complex carbohydrate that's rich in soluble fiber. This type of fiber helps stabilize blood sugar levels, reducing cravings and keeping you feeling full for longer periods.
10. Quinoa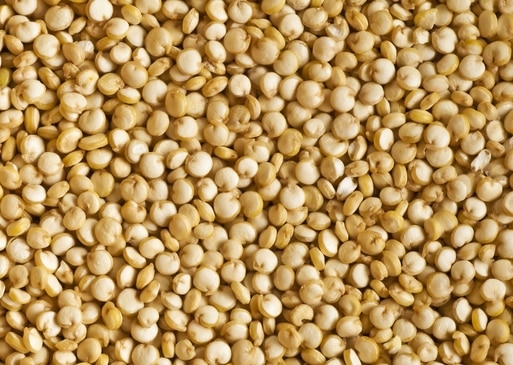 Quinoa is a complete protein source that contains all nine essential amino acids. This nutrient-rich whole grain not only supports muscle growth but also keeps you feeling satiated due to its protein and fiber content.
11. Chia Seeds
Chia seeds are a fiber-packed superfood that can absorb several times their weight in water. When consumed, they expand in your stomach, promoting a lasting feeling of fullness and reducing the urge to snack between meals.
12. Beans and Legumes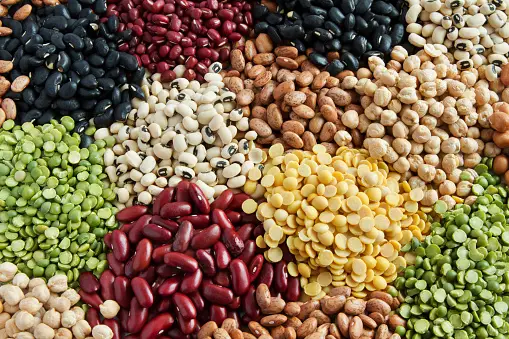 Beans and legumes, such as lentils, chickpeas, and black beans, are excellent sources of plant-based protein and fiber. Their combination of nutrients can help regulate blood sugar levels, support digestive health, and contribute to weight loss efforts.
13. Lean Meats
Lean cuts of meat, such as turkey and chicken, are rich in protein while being relatively low in fat. Protein is essential for preserving lean muscle mass and boosting metabolism.
14. Cottage Cheese
Cottage cheese is a dairy product packed with protein and calcium. The protein content can help you feel full and satisfied, making it a great option for a snack or meal.
15. Apple Cider Vinegar
While research is ongoing, some studies suggest that apple cider vinegar may have potential benefits for weight loss. It's believed to increase feelings of fullness and reduce overall calorie intake when consumed before meals.
16.Salmon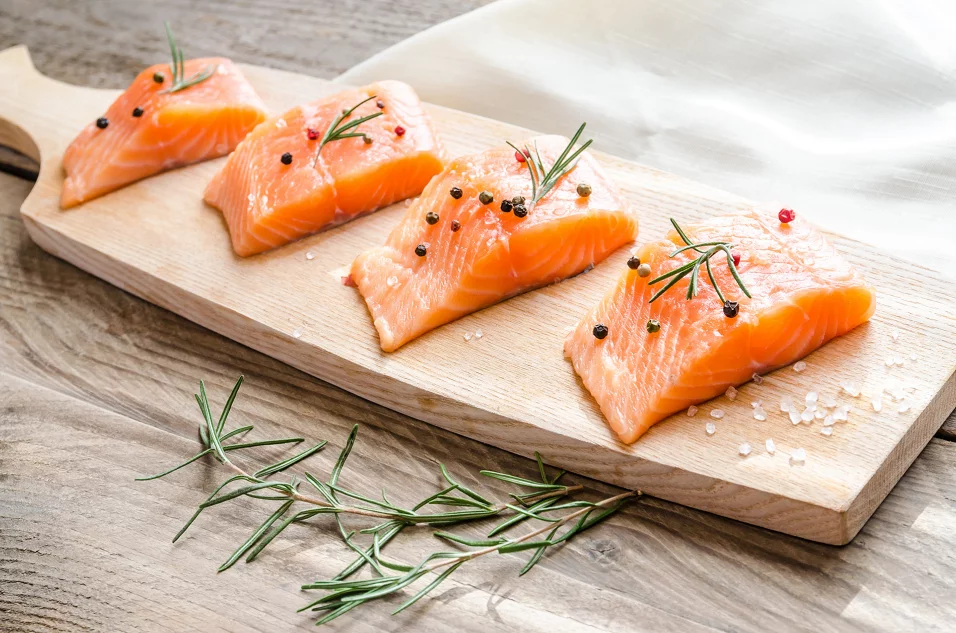 Salmon is a fatty fish rich in omega-3 fatty acids, which have anti-inflammatory properties and may support metabolism regulation. Including fatty fish in your diet can contribute to a healthy approach to weight loss.
17. Cucumbers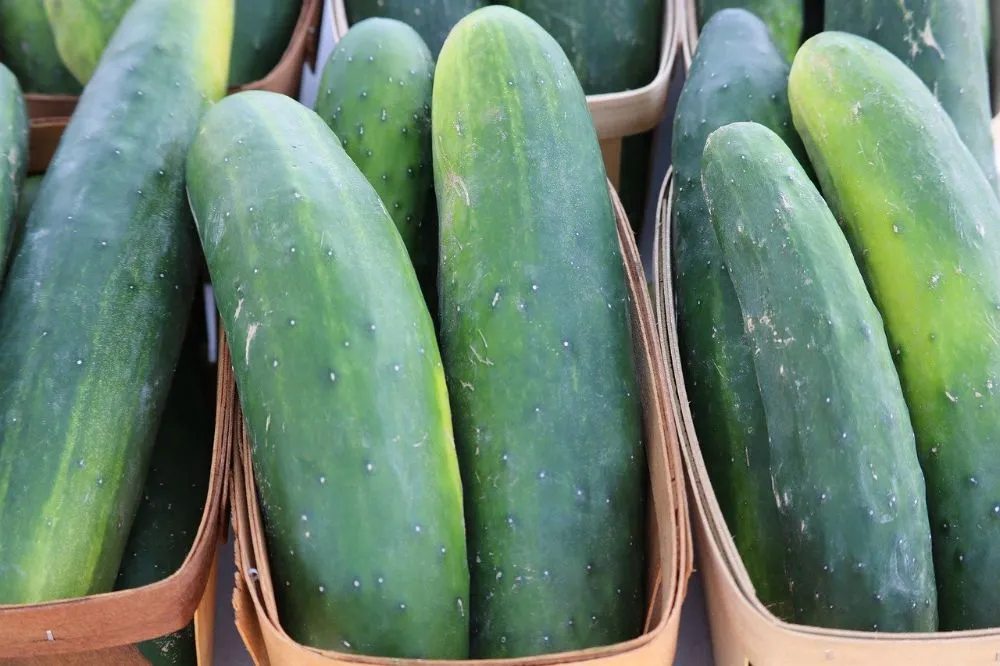 Cucumbers are hydrating and low in calories, making them an ideal snack to help control hunger. Their high water content also contributes to feelings of fullness.
18. Celery
Celery is often considered a "negative calorie" food, meaning it takes more energy to digest than it provides in calories. Additionally, its high fiber content supports digestive health and satiety.
19. Watermelon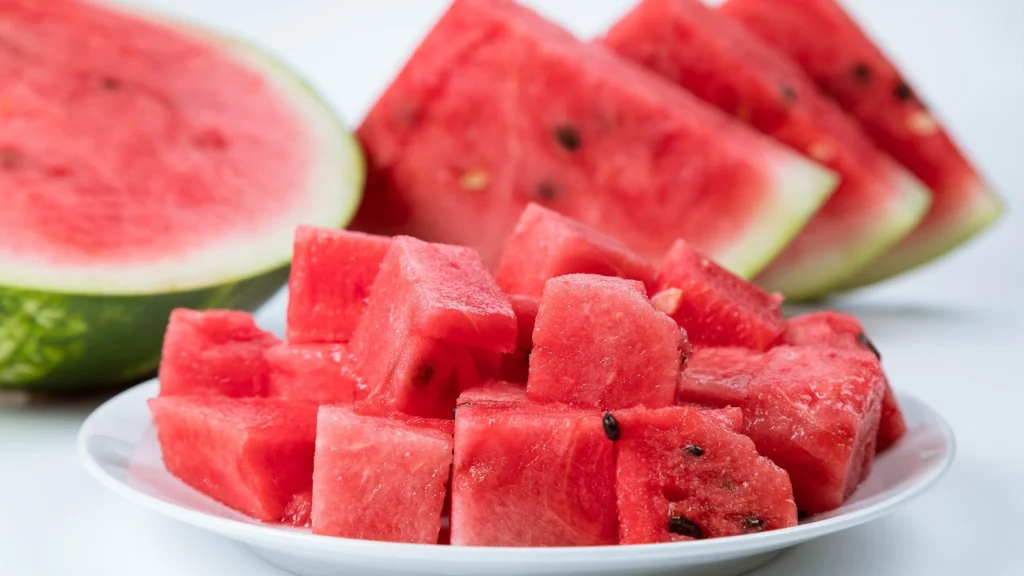 Watermelon's high water content and natural sweetness make it a refreshing and hydrating choice. Its low calorie count can help satisfy sweet cravings without consuming excessive calories.
20. Grapefruit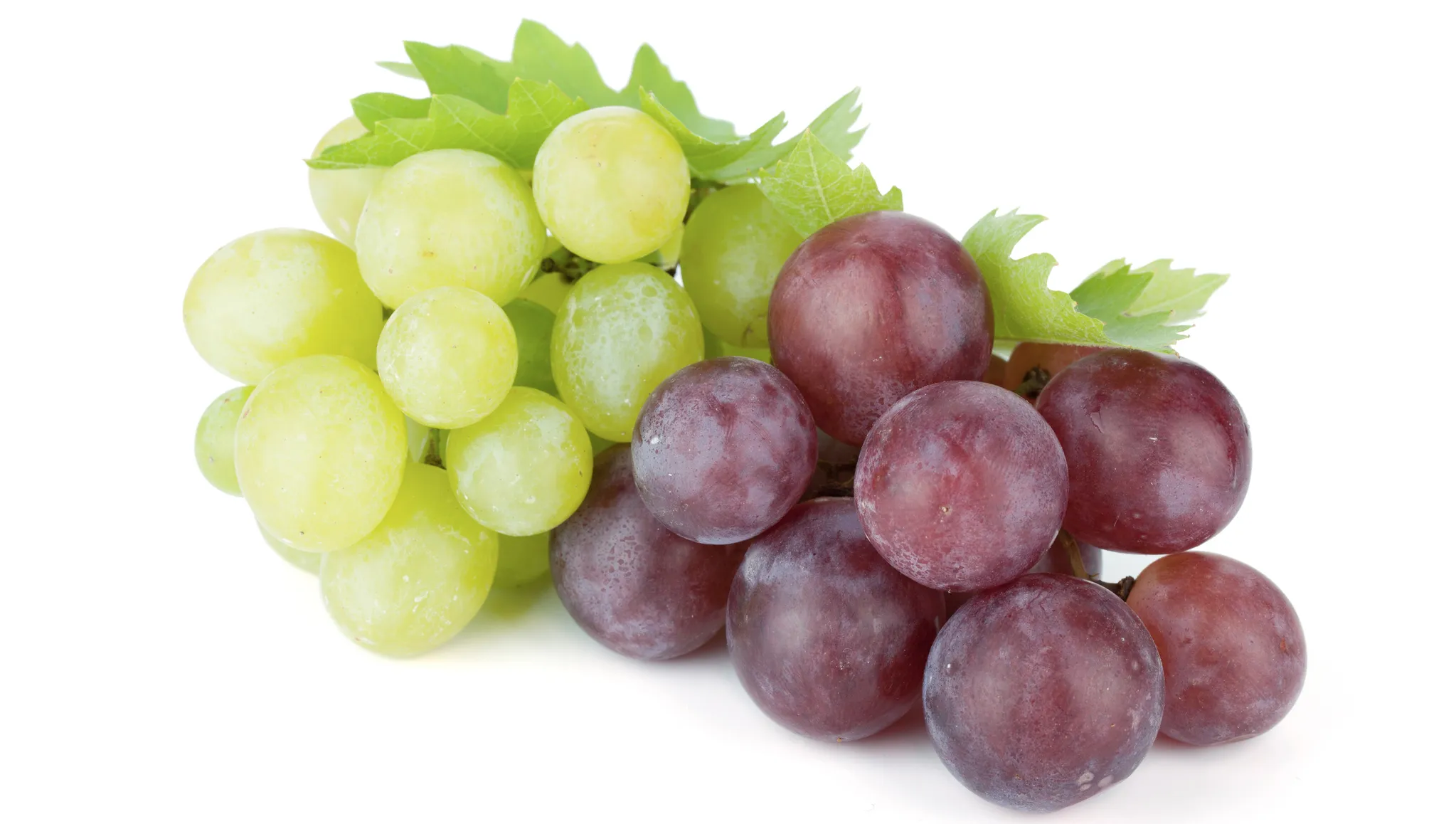 Consuming grapefruit before meals has been associated with weight loss benefits, possibly due to its fiber and water content, as well as its potential impact on insulin levels.
21. Pineapple
Pineapple contains bromelain, an enzyme that may aid digestion and reduce bloating. Its natural sweetness can also provide a healthy alternative to sugary snacks.
22. Lentils
Lentils are a plant-based protein source that's also rich in fiber and essential nutrients. Their combination of protein and fiber supports fullness and energy levels.
23. Spices (Cayenne, Turmeric)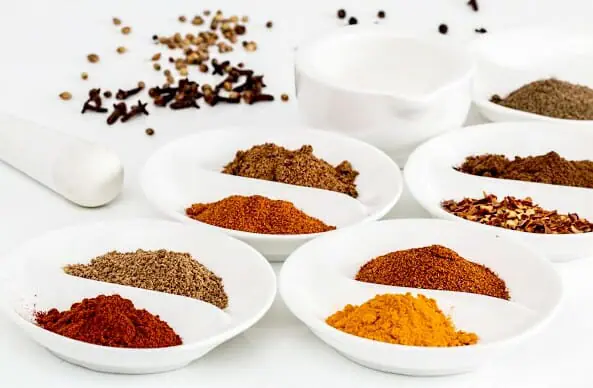 Certain spices, like cayenne pepper and turmeric, contain compounds that may temporarily boost metabolism and promote thermogenesis, leading to increased calorie burning.
24. Garlic
Garlic is not only a flavourful addition to dishes but also contains compounds that may have thermogenic properties, potentially aiding in calorie expenditure.
25. Broccoli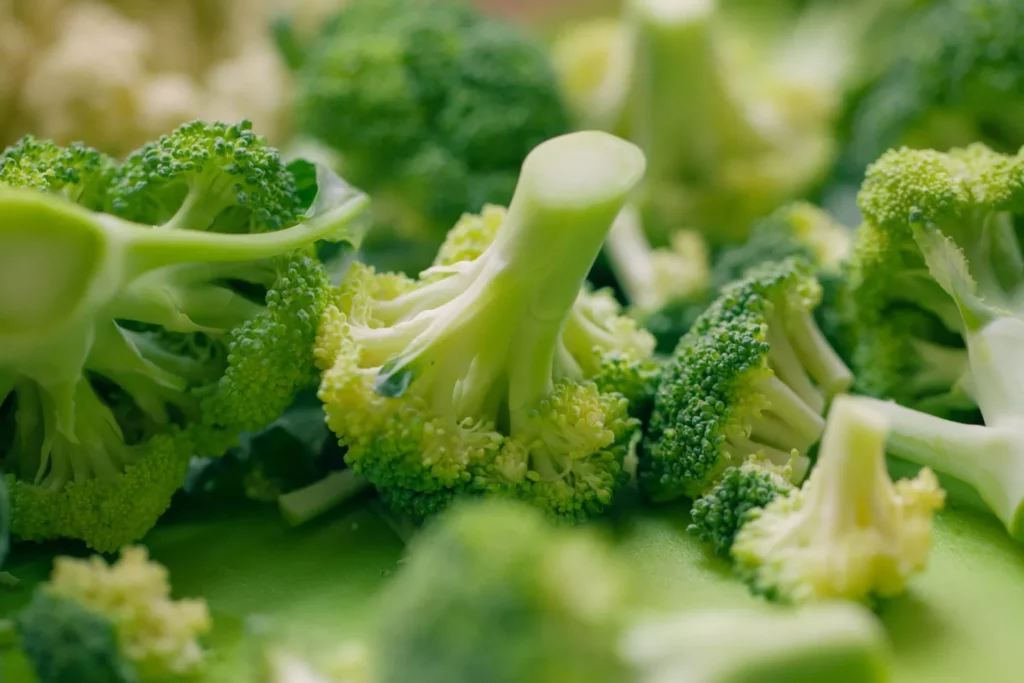 Broccoli is a cruciferous vegetable rich in fiber and vitamins. Its low calorie count and high nutrient density make it a valuable addition to a belly fat-burning diet.
26. Almonds
Almonds are nutrient-dense nuts that provide healthy fats, protein, and fiber. Their combination of nutrients promotes satiety and can help control hunger.
27. Brussels Sprouts
Brussels sprouts are packed with fiber, vitamins, and minerals. They're low in calories and can be a great addition to a balanced meal plan.
28. Oranges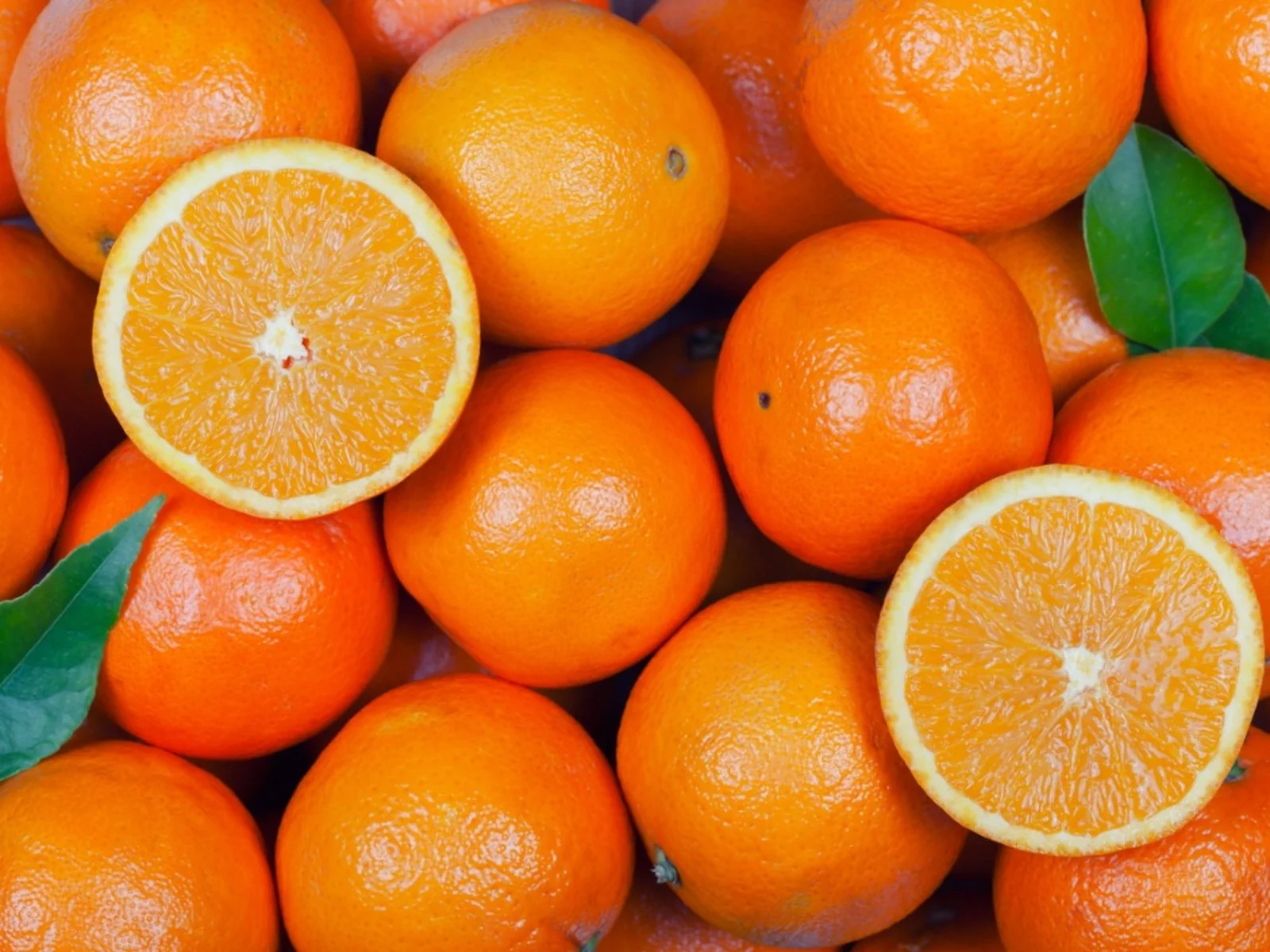 Oranges are not only a vitamin C powerhouse but also high in fiber and water. These attributes make them a satisfying snack choice that supports weight management.
29. Whole Grains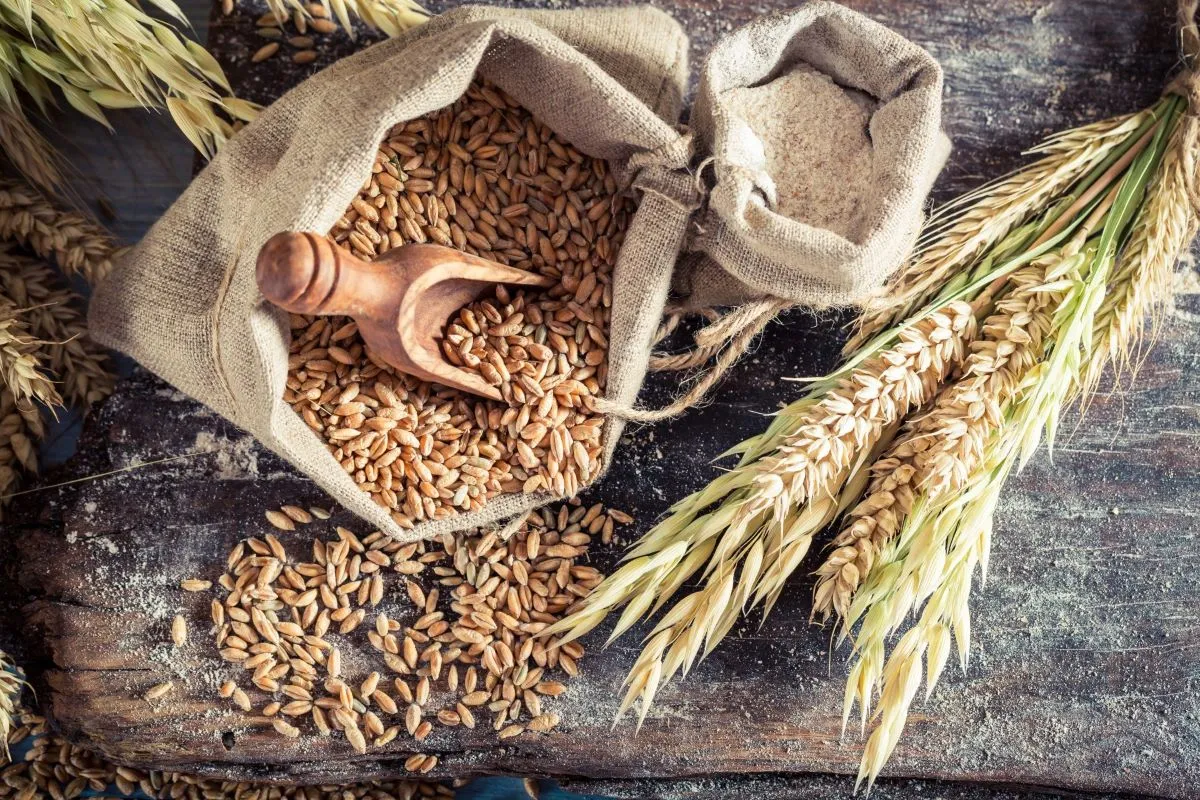 Incorporating whole grains such as brown rice, quinoa, and whole wheat into your diet provides sustained energy and helps stabilize blood sugar levels, reducing the risk of overeating.
30. Sweet Potatoes
Sweet potatoes are nutrient-dense tubers that offer complex carbohydrates, vitamins, and minerals. Also, their natural sweetness can satisfy cravings and provide lasting energy. Definitely one of the go-to foods to burn your fat belly.
31. Tomatoes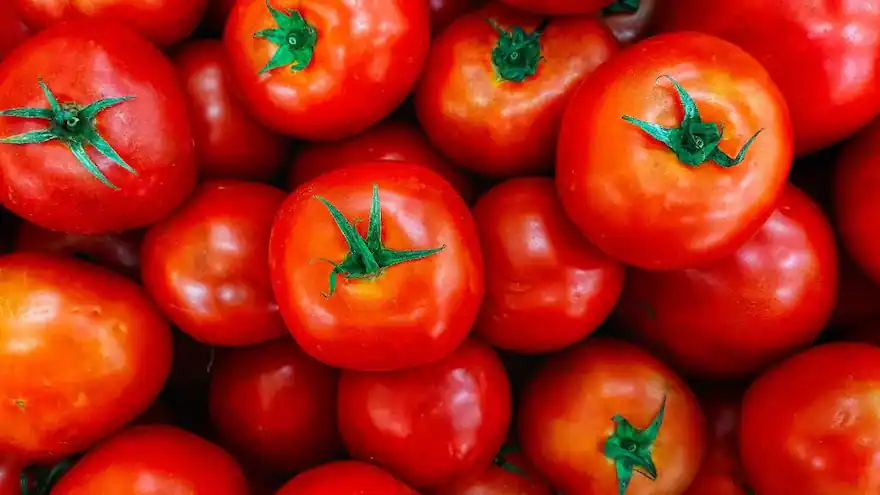 Tomatoes are low in calories and rich in antioxidants like lycopene. Their water content and fiber contribute to a feeling of fullness and hydration.
32. Carrots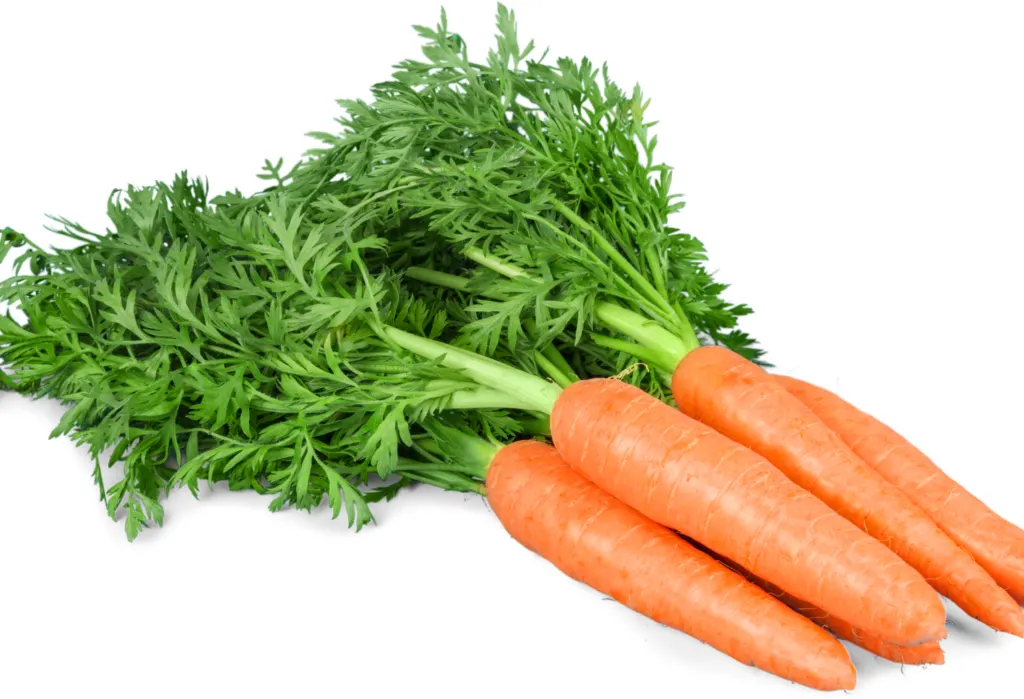 Carrots are crunchy and low in calories, making them an excellent snack option. Their fiber content supports digestion and helps control hunger.
Foods to Avoid When Trying to Lose Belly Fat
When aiming to lose belly fat, it's important to be mindful of the foods you consume. While there's no need to completely eliminate any food group, making informed choices can greatly support your weight loss goals. Here are some foods to consider avoiding or limiting:
Sugar-Sweetened Beverages
Sodas, energy drinks, sugary juices, and sweetened teas are high in added sugars and calories. These empty calories can contribute to weight gain, especially around the belly area.
Processed Foods
Highly processed foods often contain unhealthy trans fats, refined carbohydrates, and excessive amounts of salt and sugar. These ingredients can hinder weight loss efforts and lead to belly fat accumulation.
Sugary Snacks
Candy, cookies, pastries, and other sugary snacks are calorie-dense and lack nutrients. They can lead to spikes and crashes in blood sugar levels, potentially increasing cravings and overeating.
Deep-Fried Foods
Fried foods, such as french fries, fried chicken, and fried snacks, are typically high in unhealthy fats and calories. They can contribute to weight gain, especially in the abdominal area.
White Bread and Pastries
White bread, bagels, and pastries are made from refined grains that lack fiber and essential nutrients. They can cause rapid spikes in blood sugar levels and promote fat storage.
High-Sugar Breakfast Cereals
Many breakfast cereals are loaded with added sugars. Opt for whole-grain, low-sugar options or choose oatmeal with added fruits and nuts for a more balanced start to your day.
Alcohol
Alcoholic beverages provide empty calories and can hinder weight loss efforts. Additionally, excessive alcohol consumption can lead to increased fat storage around the belly.
Excessive Salty Snacks
Chips, pretzels, and other salty snacks can lead to water retention and bloating. They're often high in unhealthy fats and calories as well.
Fruit Juices
While whole fruits are healthy, fruit juices often lack fiber and contain high amounts of added sugars. Opt for whole fruits instead of fruit juices.
High-Calorie Coffee Drinks
Flavored lattes, mochas, and other specialty coffee drinks can contain substantial amounts of calories, sugar, and unhealthy fats.
High-Fat Dairy
Full-fat dairy products like whole milk, cream, and high-fat cheese can contribute to excess calorie intake. Choose low-fat or non-fat dairy options.
Sweetened Yogurts
Some flavored yogurts contain significant amounts of added sugars. Choose plain Greek yogurt and add your own fresh fruits or a drizzle of honey for sweetness.
Processed Meats
Processed meats like sausages, hot dogs, and bacon are often high in unhealthy fats and sodium. They are also associated with an increased risk of chronic diseases.
Artificial Trans Fats
Foods containing hydrogenated or partially hydrogenated oils are sources of artificial trans fats, which are harmful to health and can contribute to weight gain.
Large Portion Sizes
Even healthy foods can contribute to weight gain if consumed in excessive amounts. Be mindful of portion sizes to avoid overeating.
Late-Night Snacking
Consuming calories close to bedtime can lead to weight gain, as your body's metabolism slows down at night.
Conclusion
While
there
is
no
magic
food
that
can
burn
belly
fat
on
its
own,
this
combination
of
32
foods that burn belly fat fast
can
definitely
help
your
weight
loss
journey.
Remember
that
long-term
success
requires
a
holistic
approach
that
includes
regular
physical
activity,
good
sleep,
stress
management,
and
overall
healthy
lifestyle
choices.
However, before
making
any
major
dietary
changes,
consult
your
healthcare
practitioner
or
registered
dietitian
to
make
sure
your
choices
are
right
for
your
needs
and
goals.
With
dedication
and
the
right
choices,
you
can
work
towards
a
healthier and
more
fit
body.
FAQs
What should I drink first in the morning to flatten my stomach?
Warm Water with Lemon
Drinking a glass of warm water with a squeeze of fresh lemon juice can help stimulate digestion and support detoxification. Lemon water is also low in calories and can help promote hydration, which is essential for overall health.
Green Tea
Green tea contains antioxidants called catechins that may help increase metabolism and promote fat oxidation. Drinking a cup of green tea in the morning can provide a gentle boost to your metabolism.
Apple Cider Vinegar (Diluted)
Some people believe that diluted apple cider vinegar can aid in digestion and support weight loss. So, all you need is to mix a tablespoon of apple cider vinegar with a large glass of water and drink it on an empty stomach.
Herbal Teas
Certain herbal teas, such as ginger tea or peppermint tea, can help soothe the digestive system and reduce bloating. These teas can be enjoyed without added sugar for a natural, calorie-free option.
Plain Water
Drinking a glass of plain water as soon as you wake up is a simple and effective way to rehydrate your body after hours of sleep. Staying hydrated can help regulate your metabolism and support overall bodily functions.
Smoothies
If you prefer a more substantial option, consider making a smoothie with ingredients like leafy greens, berries, a source of protein (such as Greek yogurt or protein powder), and a healthy fat (like avocado or nut butter). Smoothies can provide essential nutrients while helping you feel satisfied.
Fruit-Infused Water
Infuse your water with slices of fruits like cucumber, strawberries, or citrus for added flavor without added sugars. This can make hydration more enjoyable and encourage you to drink more water throughout the day.
Aloe Vera Juice
Aloe Vera juice is known for its potential digestive benefits and may help alleviate bloating and inflammation. Therefore, to get the best result from this, ensure to choose a pure, high-quality aloe vera juice without added sugars.
What are the foods that burn belly fat overnight?
While there's no specific food that can magically burn belly fat overnight, there are certain foods that may support your body's natural fat-burning processes and promote a healthy metabolism, even while you sleep.
Related post