Our bodies gather toxins from the environment and our own metabolism. These toxins can cause fatigue, weight gain, headaches, and skin problems over time. That's where detox foods help.
Detoxifying your body can help to remove these toxins and improve your overall health and well-being. One of the best ways to detox is to eat a diet rich in detoxifying foods.
We'll embark on a journey through the world of detox foods, exploring their unique properties and how they can help in eliminating toxins from your system. Whether you're a seasoned health enthusiast or someone looking to make positive changes in your lifestyle, this comprehensive guide will equip you with the knowledge and tools you need to embark on your own detoxification journey.
15 Super Detox Foods
Detoxification is the process of removing harmful substances from the body. These harmful substances, also known as toxins, can come from the environment, such as air pollution, cigarette smoke, and heavy metals. They can also come from the body's own metabolism, such as waste products from digestion.
Here are 15 detox foods that will help with detoxification;
1. Lemons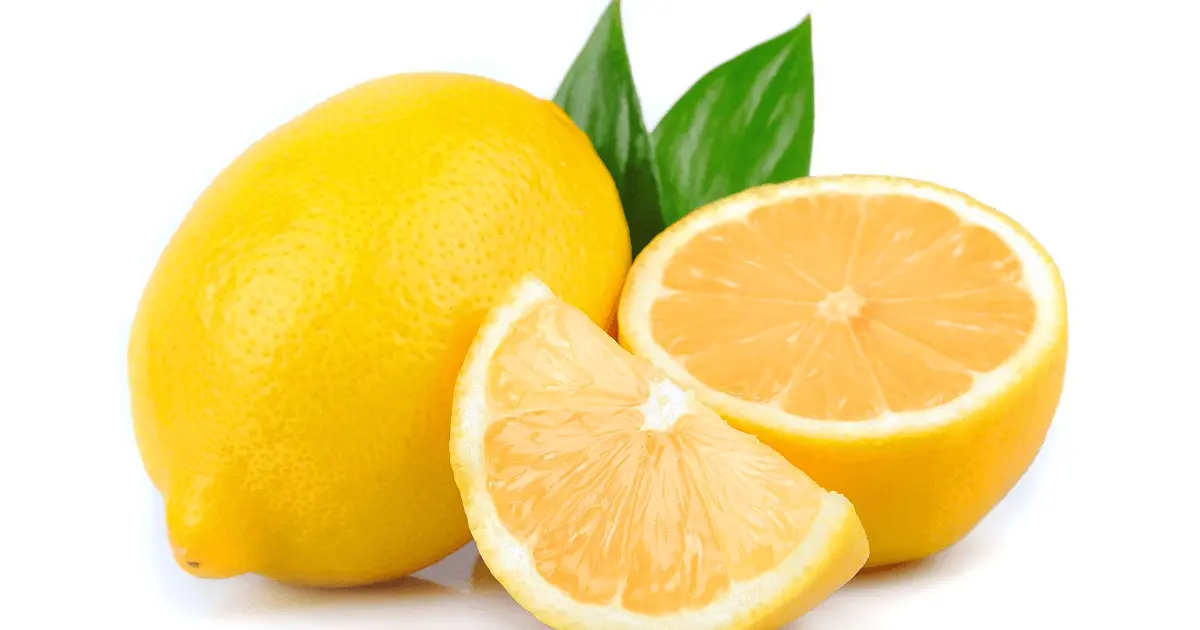 Fully packed with antioxidants, lemons boost the production of glutathione, a key antioxidant for liver detoxification. This food holds a prominent place in numerous detox diets, and their inclusion is well-justified. Additionally, this citrus wonder has an alkalizing effect on the body, which helps to restore the body's pH balance and boost the immune system.
Practical Tip
Consider kickstarting your day with a revitalizing cup of hot water infused with a slice of lemon. This will help in the expulsion of toxins and will initiate a thorough system cleanse.
2. Turmeric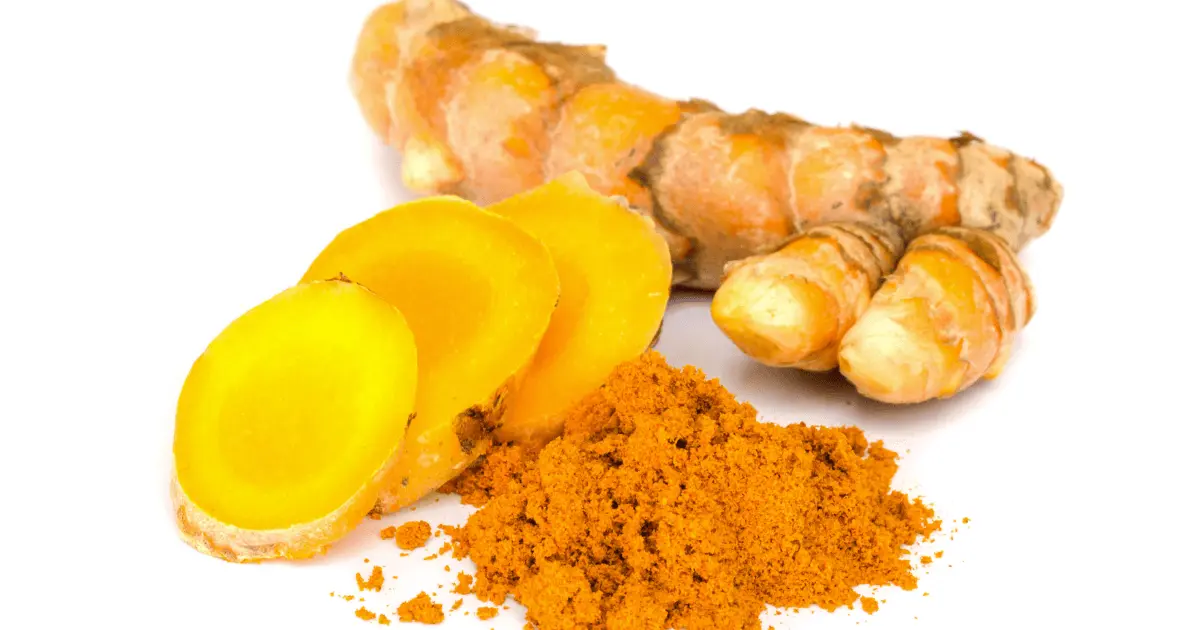 Often hailed as a potent detoxifier, and for good reason. Its active compound, curcumin, is a powerful anti-inflammatory that can help reduce chronic inflammation, a common underlying factor in many health issues. By including turmeric in your diet, you can reap the benefits of this remarkable spice.
Practical Tip
Start your day by adding a pinch of turmeric to your morning smoothie or a cup of warm water with lemon. This simple step not only supports your detox efforts but also provides an energizing start to your day.
3. Ginger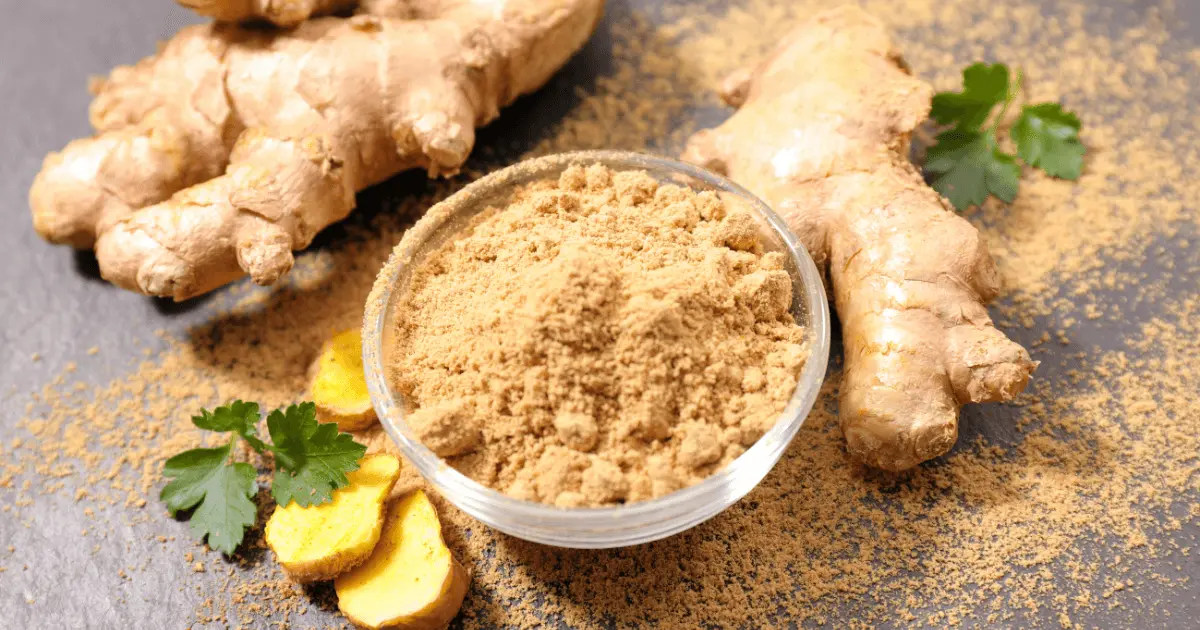 A zesty spice with impressive anti-inflammatory properties, ginger is a valuable ally in detox efforts. In fact, it can help to calm digestive discomfort and reduce inflammation, which will contribute to a smoother toxin elimination process.
Practical Tip
Infuse your water with a few slices of fresh ginger to enjoy a refreshing ginger-infused drink throughout the day. It not only adds a pleasant flavor but also provides potential digestive and anti-inflammatory benefits.
4. Garlic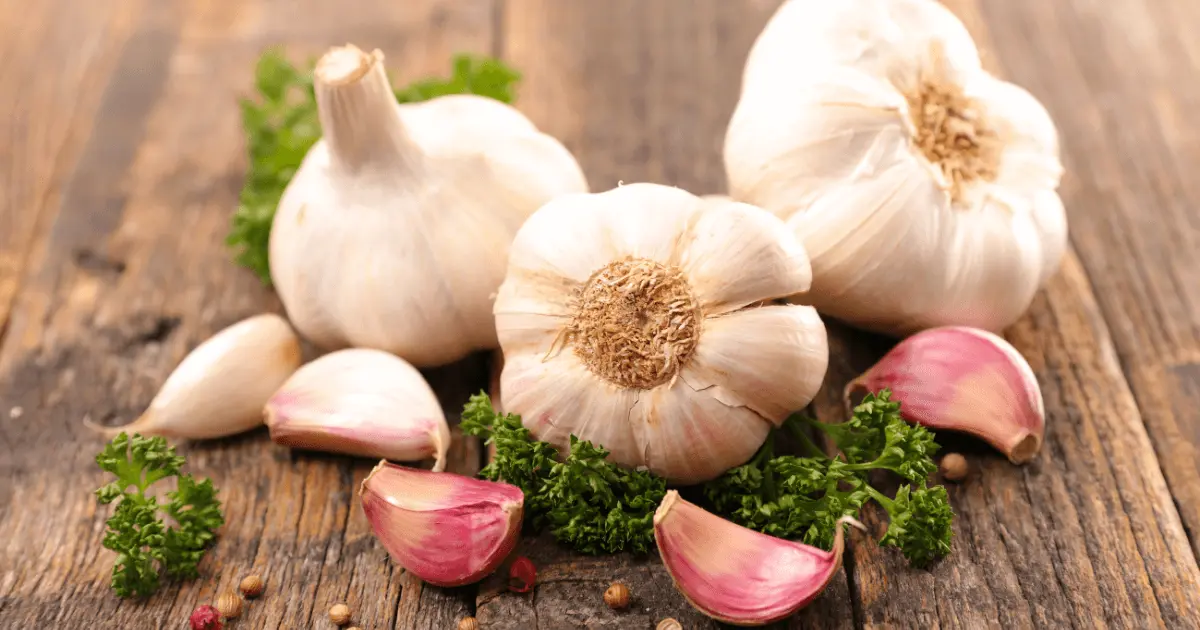 Garlic contains allicin, a remarkable compound that kickstarts liver enzymes, facilitating toxin breakdown. Thus, incorporating garlic into your dishes not only elevates taste but also strengthens your body's innate detox mechanisms.
Practical Tip
Add the detox benefits of garlic by roasting your favorite vegetables with minced garlic and a drizzle of olive oil.
5. Beets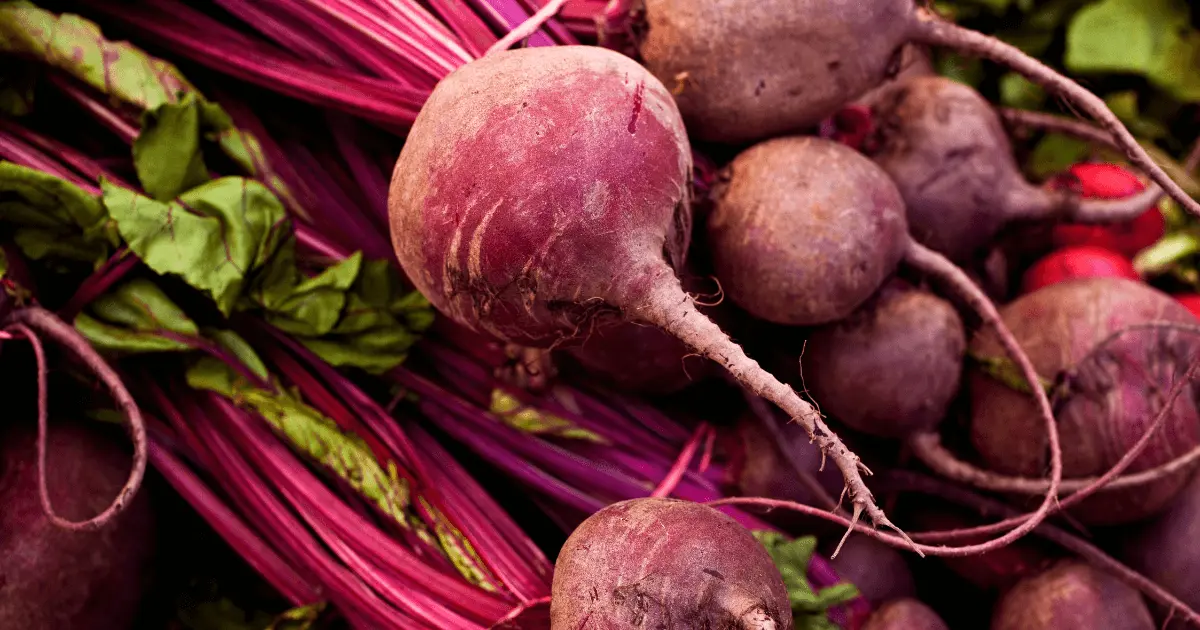 Beets boast betalains, compounds that champion liver health and encourage toxin elimination—a detox food that seamlessly integrates into your dietary detox strategy. Additionally, their fiber content ensures efficient digestion, preventing toxic buildup.
Practical Tip
Add a cooked or raw beet to your morning smoothie. Blend it with fruits like berries, bananas, and a splash of yogurt or a dairy-free alternative.
6. Broccoli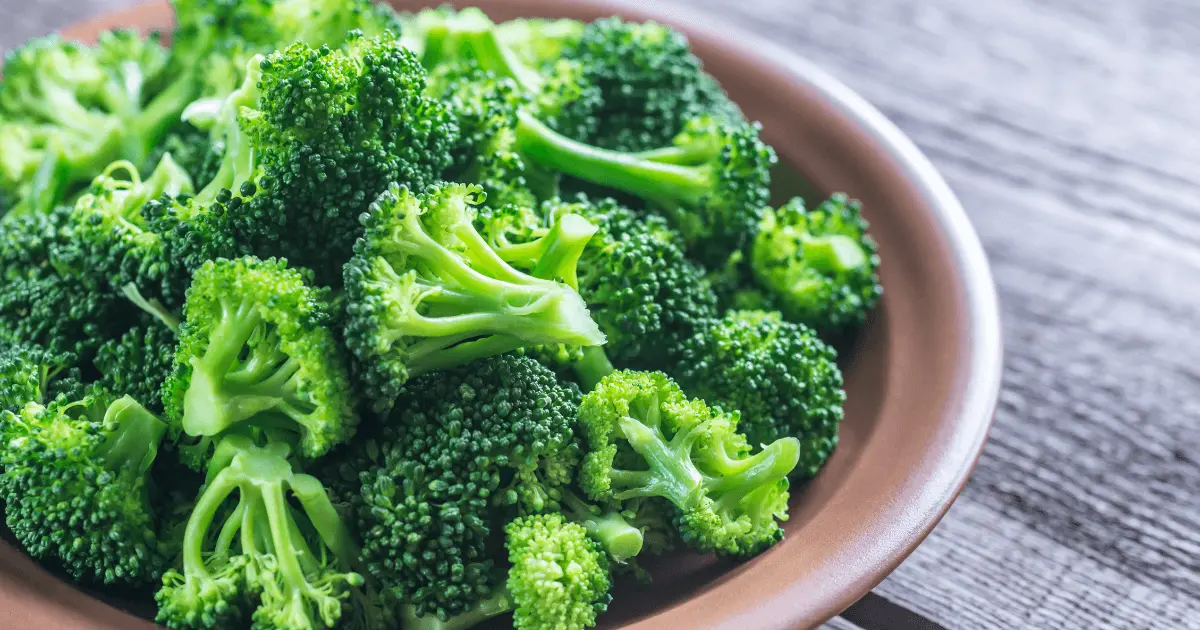 This cruciferous gem is a detox champion because it contains sulforaphane, a compound that amplifies the body's detoxification pathways. In addition, its fiber content complements digestion, making it an essential player in detox diets.
Practical Tip
Consider steaming broccoli florets for a few minutes until they turn bright green and become tender and crisp. Once they're ready, season them with a sprinkle of lemon juice, a dash of olive oil, and a pinch of your favorite seasoning or herbs.
7. Leafy Greens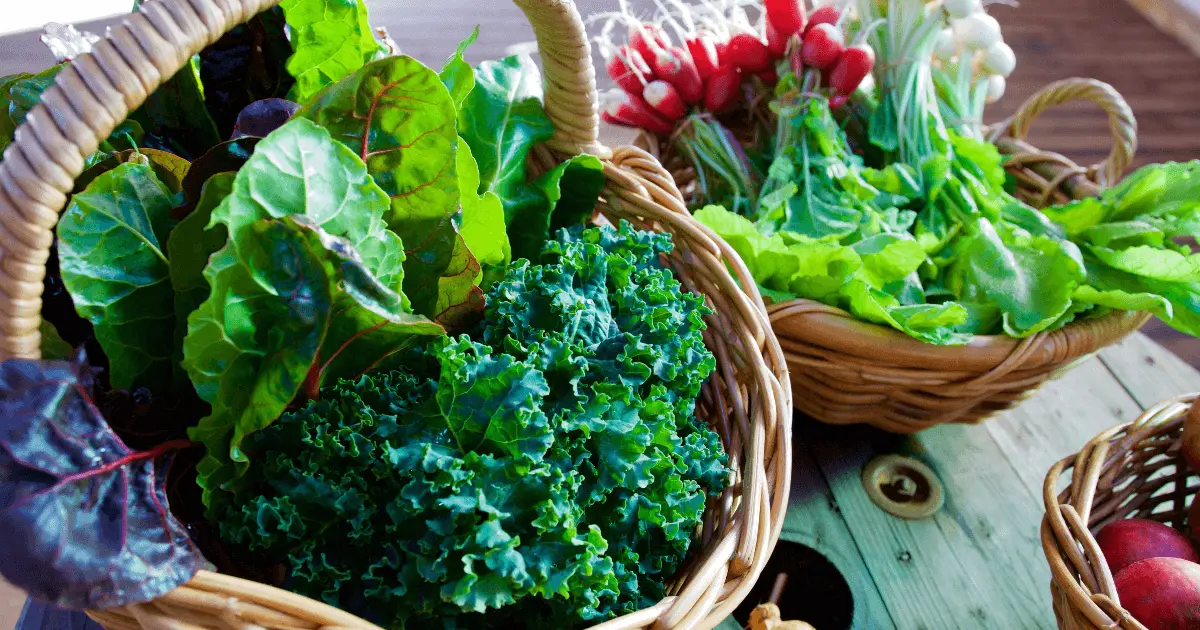 Kale, spinach, and other leafy greens are good for detox because they have chlorophyll, which helps the liver get rid of toxins.
Practical Tip
Make it a daily goal to include a serving of leafy greens in at least one meal.
8. Avocado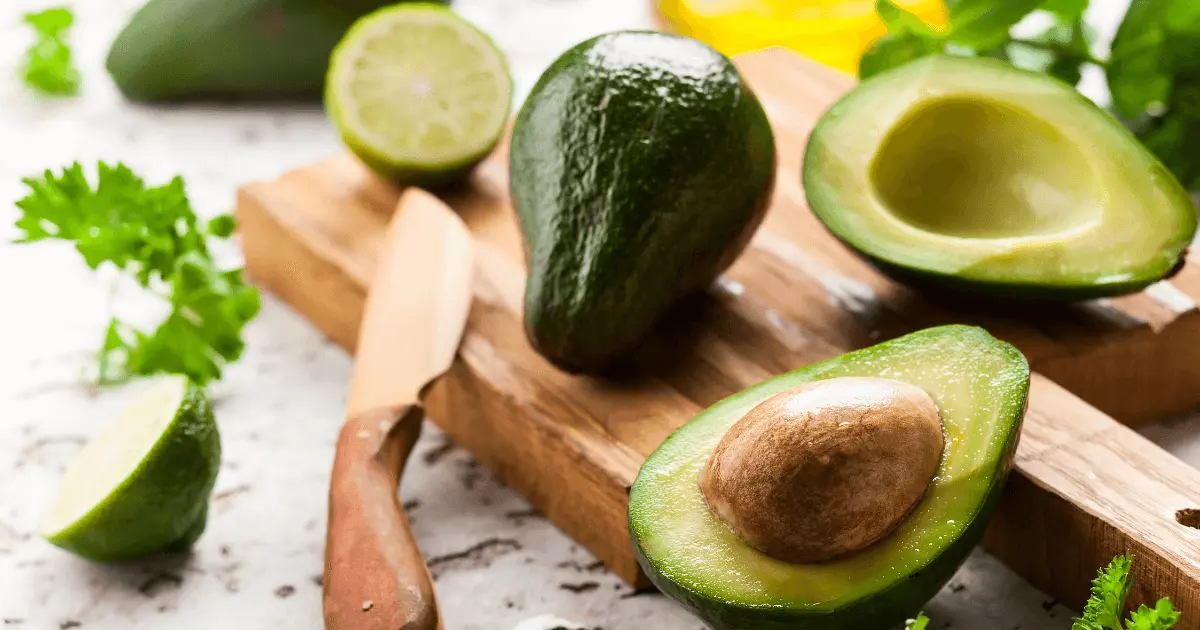 Avocados are creamy and nutrient-dense, and they contain glutathione, a potent detox antioxidant that is often sought after in detox foods. Their healthy fats also enhance cellular detoxification, which is in line with the goals of detox diets.
Practical Tip
Mash ripe avocado onto whole-grain toast. then add a sprinkle of salt, a dash of olive oil, and a pinch of red pepper flakes for extra flavor.
9. Green Tea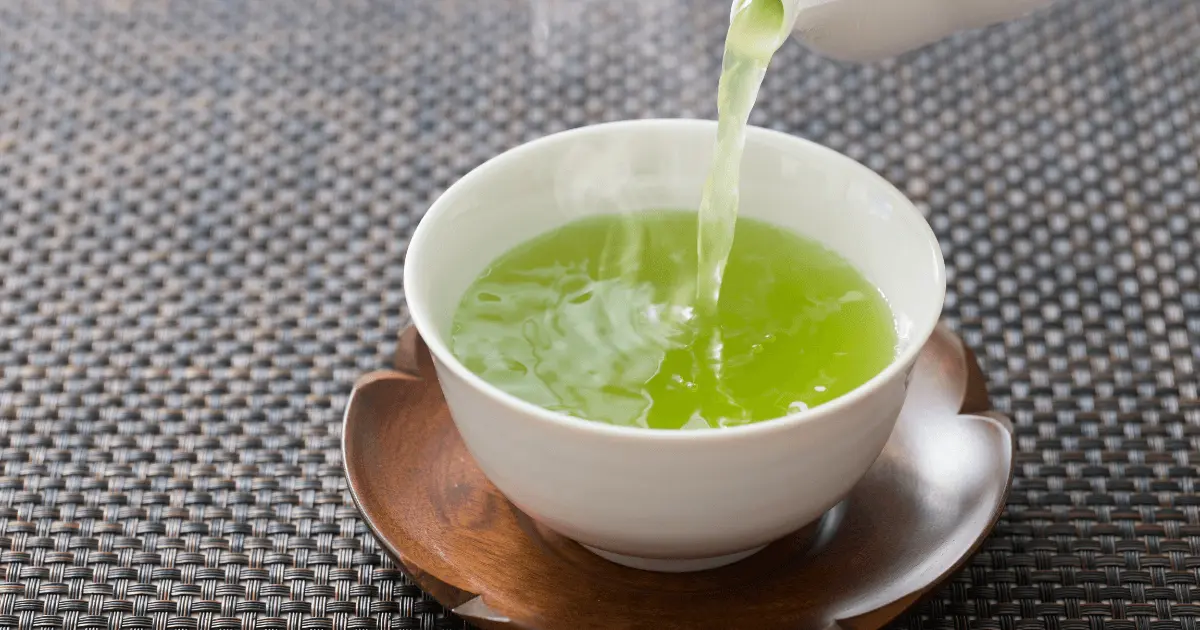 Green tea brims with EGCG, thus, a metabolism-boosting antioxidant frequently endorsed in detox diets. Swapping sugary beverages for green tea can be a refreshing detox strategy.
Practical Tip
Replace your usual morning coffee with a cup of green tea. It provides a gentle caffeine boost without the jitters and adds a dose of antioxidants to kickstart your day in a healthy way.
10. Berries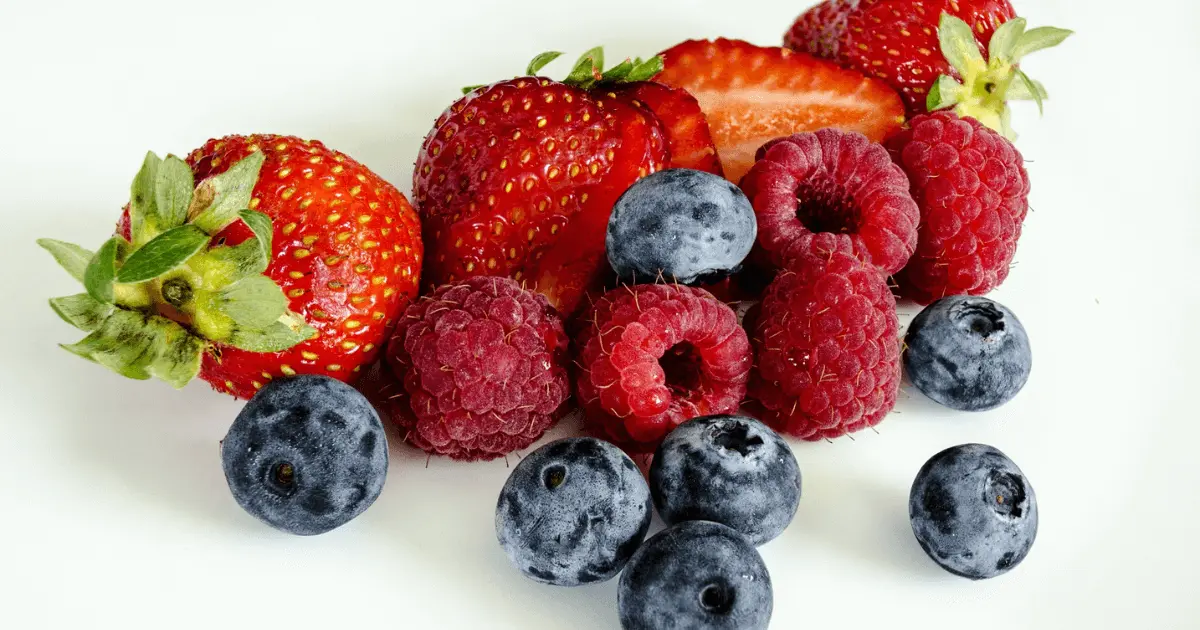 Blueberries, strawberries, and raspberries are good for detox because they have antioxidants, which help protect cells from damage.
Practical Tip
Start your day with a healthy breakfast by adding a handful of fresh or frozen berries to your cereal, oatmeal, yogurt, or even pancakes.
11. Cranberries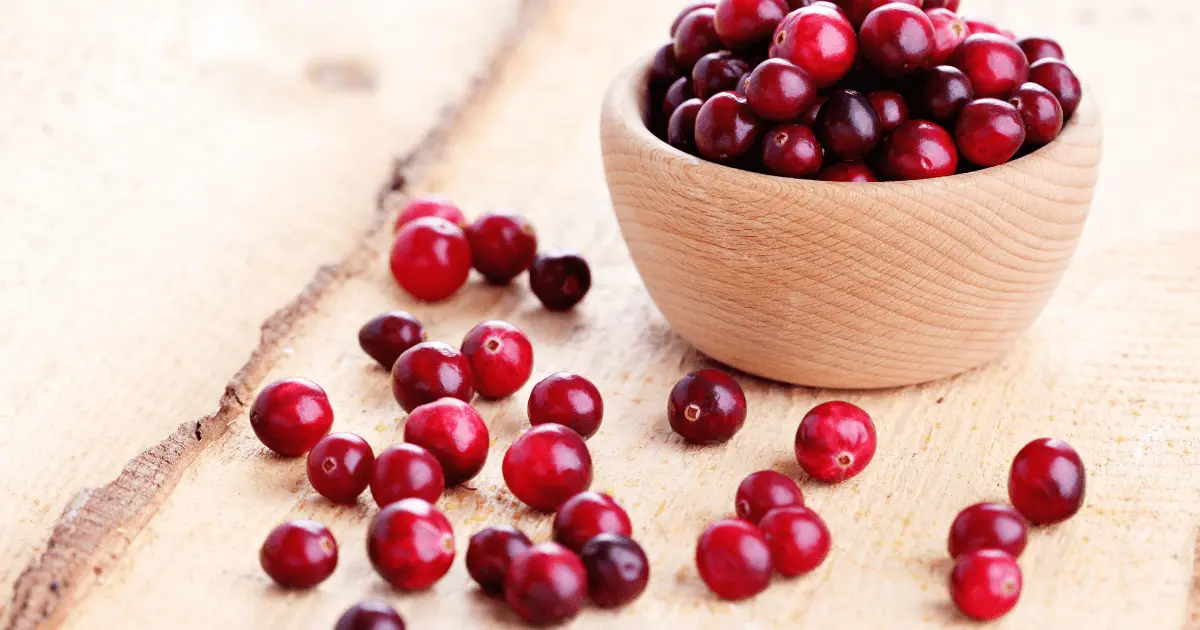 Aside from their tartness, cranberries contain antioxidants that help maintain urinary tract health. This is a niche but vital aspect of detox diets, and including cranberries in your detox foods repertoire can contribute to a holistic detox strategy.
Practical Tip
Sprinkle dried cranberries into your homemade trail mix or snack packs.
12. Almonds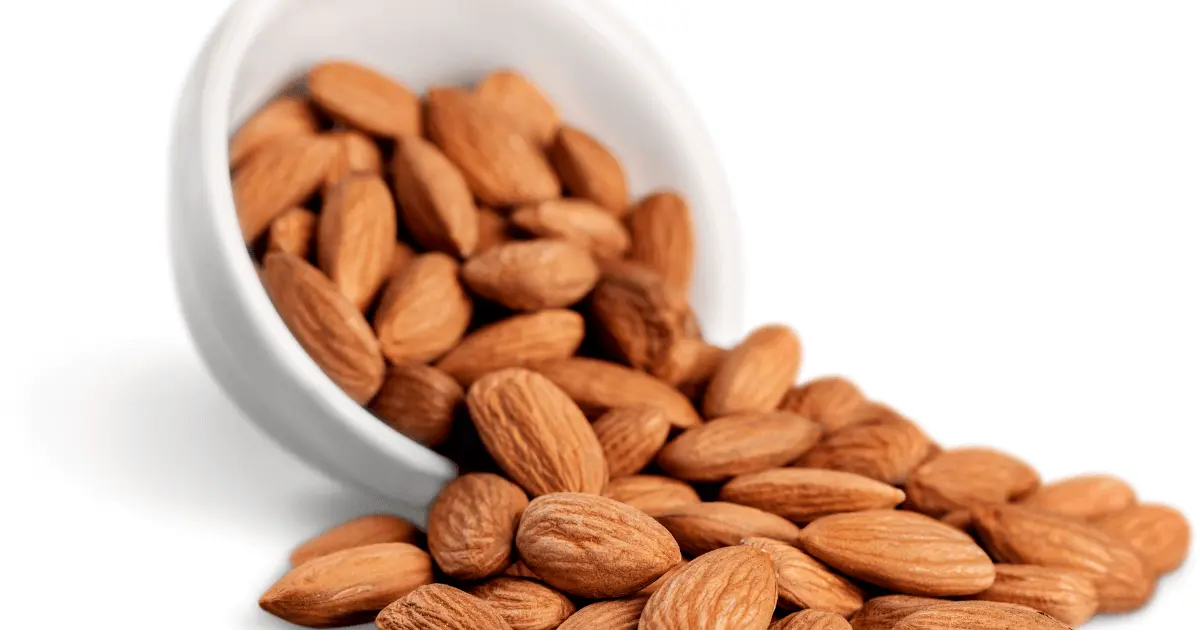 Almonds are a delightful snack that is also a good source of vitamin E and healthy fats. These nutrients nourish your skin and promote overall detoxification. Therefore, incorporating a handful of almonds into your daily routine will complement your detox diet.
Practical Tip
Keep a small container of almonds at your desk or in your bag for a convenient and healthy snack option.
13. Artichokes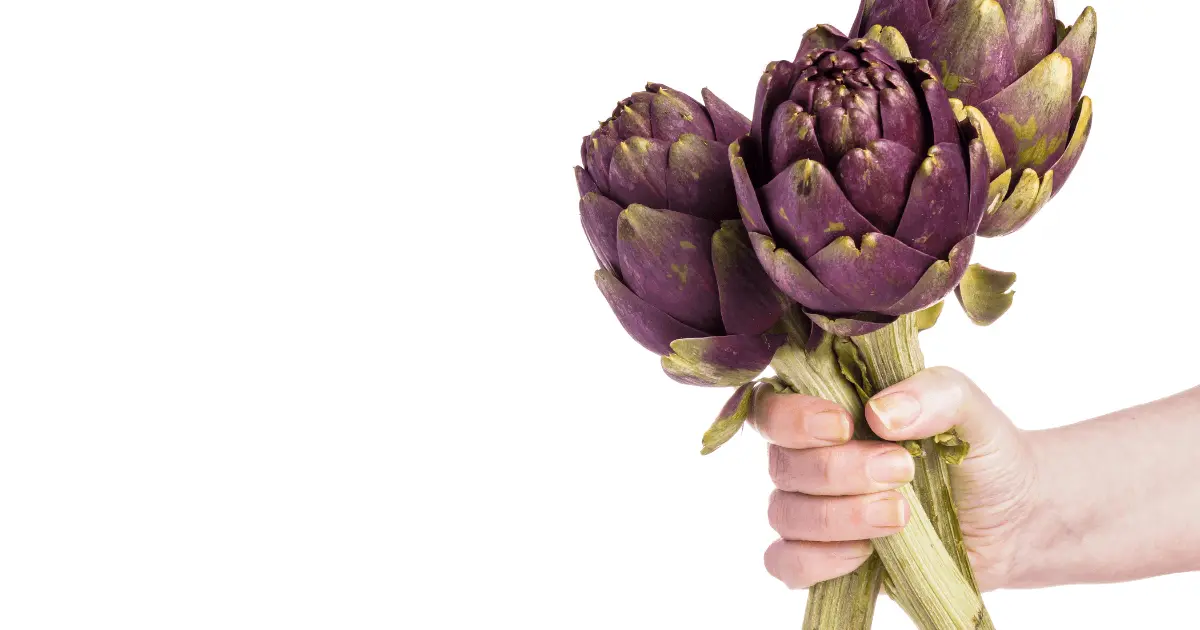 Artichokes contain cynarin, a compound that helps spark bile production and enhances liver function. This makes them an excellent addition to your detox foods. In addition to aiding digestion, artichokes can also advance detoxification goals.
Practical Tip
Create a quick and delicious artichoke dip for a savory snack or appetizer.
14. Chia Seeds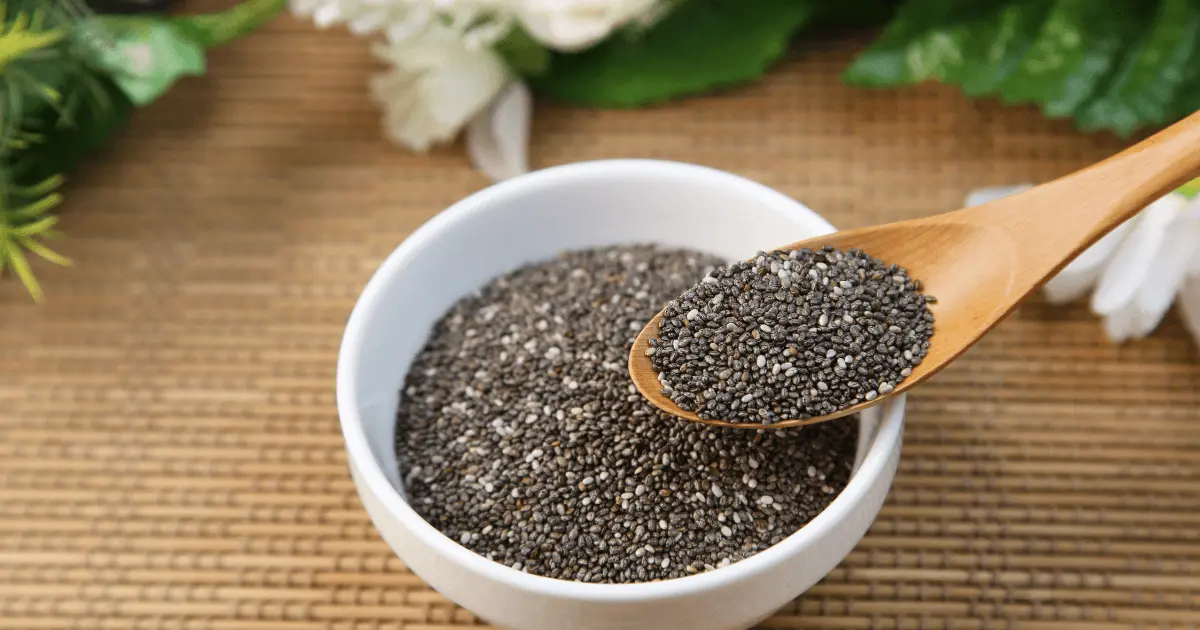 These unassuming seeds are a powerhouse in detox diets. Packed with soluble fiber, chia seeds ensure smooth digestion, which is a pivotal aspect of efficient toxin elimination. Therefore, they are a must-have in your detox foods list.
Practical Tip
Consider making a chia seed pudding. Start by blending 3-4 tablespoons of chia seeds with your preferred milk, like almond or coconut milk. To enhance its taste, add a touch of honey or maple syrup, along with a dash of vanilla extract. Stir thoroughly, then refrigerate it overnight.
15. Cilantro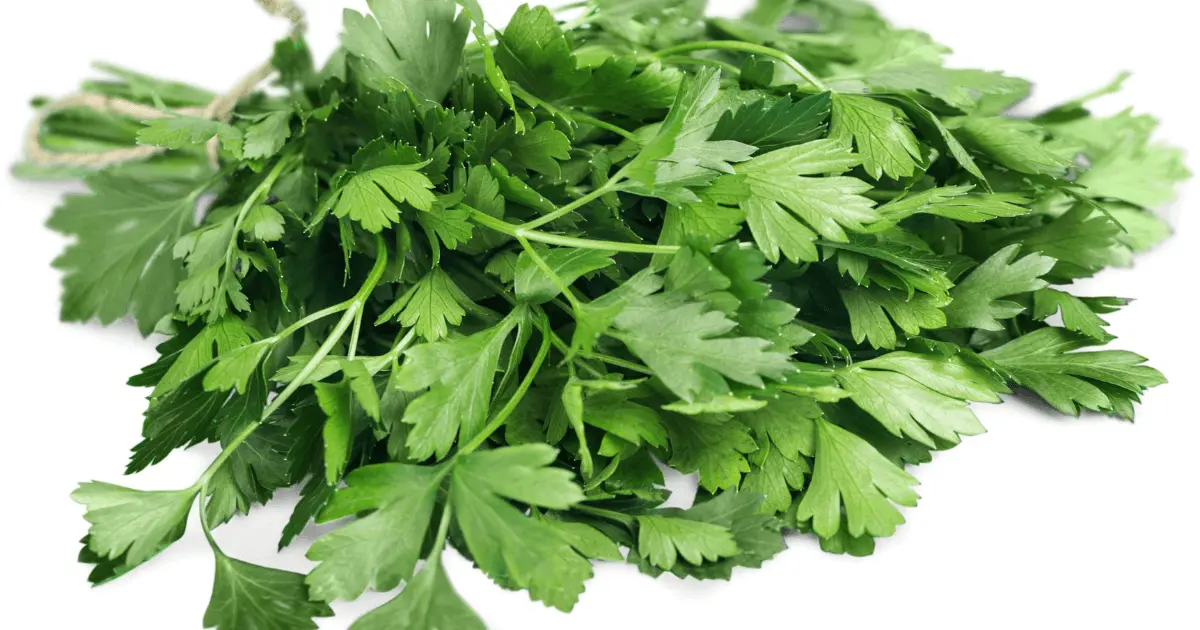 Cilantro's ability to bind with heavy metals makes it a strategic addition to detox diets. In particular, if heavy metal detox is a priority, incorporating cilantro into your meals can be a savvy move.
Practical Tip
Keep a small container of chopped cilantro in your refrigerator. Sprinkle it generously on top of soups, salads, tacos, grilled meats, or any dish that could benefit from a burst of fresh, herbal flavor.
We've discussed a variety of detox foods, each with its own unique benefits for cleansing and revitalizing the body naturally. Now, let's narrow our focus to the most powerful detox foods, the champions that stand out for their exceptional ability to help you achieve a healthier, toxin-free life.
Most Powerful Detox Foods
| Detox Foods | Benefits |
| --- | --- |
| 1. Lentils | Rich in fiber and protein, it supports digestion and provides gradual energy release for metabolism and detox. |
| 2. Pineapple | Contains bromelain, aiding digestion, reducing inflammation, and assisting the body's natural detox processes. |
| 3. Mung Beans | Loaded with antioxidants and fiber, it cleanses the digestive system and promotes a healthy gut. |
| 4. Seaweed | A source of iodine and chlorophyll, benefiting thyroid function and purifying the blood for detoxification. |
| 5. Lemons/Limes | High in vitamin C, they alkalize the body and stimulate liver enzymes, aiding in detoxification processes. |
| 6. Water | Essential for overall detoxification, supporting kidney function, and ensuring efficient toxin elimination. |
Final Thoughts
We've explored a diverse array of detox foods, each with its unique properties and benefits for promoting a healthier, toxin-free lifestyle. From the anti-inflammatory power of turmeric to the heavy metal-binding abilities of cilantro, these natural ingredients offer a wide range of support for your body's detoxification processes.
Incorporating these detox foods into your daily diet, along with maintaining proper hydration, will significantly enhance your body's natural detox mechanisms. By making these simple yet impactful changes, you're not only nourishing your body but also supporting its ability to cleanse and rejuvenate.
Frequently Asked Questions on Detox Foods
What are 3 signs you need to detox?
Persistent Fatigue.
Skin Issues.
Digestive Problems.
Is Pineapple good for detox?
Drinking pineapple water not only refreshes you but also has three important benefits. It helps detoxify your body, boosts your immune system, and reduces inflammation.
Does fasting detox the body?
Fasting can aid in detoxification to some extent, primarily through a process called autophagy. However, it's essential to approach fasting with caution, as prolonged or extreme fasting can have risks.
Related Posts