Trendy Haircuts! There is a popular saying: "The way you Appear/Dress is the way you will be Addressed. No wonder celebrities spend much on their looks. So, having the right hair on for the right look can be taunting.
Therefore, prepare to elevate your style game to new heights with the most cutting-edge haircuts of 2023. Whether you're a fierce woman or a gentle lady, it's time to unleash your inner trendsetter and embrace the power of a killer haircut for your desired look.
From bold pixie cuts that exude confidence to sleek and sophisticated bobs that scream elegance, we've curated the ultimate list of the top haircuts that will have heads turning wherever you go. So, get ready to make a statement, turn up the volume, and rock the runway of life with these jaw-dropping styles. It's time to step into the spotlight and let your hair do the talking!
The Importance of Haircuts in Defining Personal Style
Haircuts play a crucial role in defining personal style as they have the power to transform one's appearance and make a bold statement. So, a haircut is like a canvas, allowing individuals to express their personality, creativity, and individuality.
Thus, it is a visual representation of who we are and how we want the world to perceive us. Whether it's a sleek and polished bob that exudes sophistication or a daring undercut that showcases a rebellious spirit, the right haircut can enhance our features, boost our confidence, and reflect our unique sense of style.
Additionally, we are in a world where first impressions matter, a well-chosen haircut can speak volumes about our personality, taste, and fashion-forwardness. So, whether you opt for a classic cut or a trendy style, remember that your haircut is a powerful tool in shaping your personal style and leaving a lasting impression on others.
Top 10 Trendy Haircuts for Women in 2023
1. Textured layers haircut
Textured layers in hair refer to a specific haircut technique that involves cutting the hair into different lengths and adding texture to create dimension and movement.
One of the best aspects of textured layers haircuts is their low-maintenance nature. Unlike some other hairstyles that require frequent styling and upkeep, textured layers allow for a more relaxed approach. The layers add volume and shape to the hair, reducing the need for excessive styling products or tools. This not only saves time but also minimizes the cost associated with maintaining the haircut.
Additionally, you can easily customize textured layers of haircuts to suit your individual preferences and face shapes. Whether you prefer shorter or longer layers, or a more subtle or dramatic look, a skilled hairstylist can tailor the haircut to enhance your unique features and personal style.
2. Short and Wild Shag
The Short and Wild Shag offers a modern and edgy appearance. So, it is a layer, with choppy ends and often features a lot of texture and volume.
This haircut suits various hair types, including straight, wavy, and curly hair. Women of all ages can customize it to flatter different face shapes, making it a versatile choice.
One of the significant advantages of the Short and Wild Shag is its low-maintenance nature. Thus, making it one of the trendy haircuts for 2023. Additionally, the textured layers allow for effortless styling, reducing the need for daily styling tools and products. Simply scrunching your hair with some texturizing spray or applying a bit of mousse can create a chic, undone look.
3. Blunt Collarbone Cut
The Blunt Collarbone Cut is a trendy and versatile haircut for women that has gained popularity recently. This hairstyle involves cutting the hair to a length that falls just above or on the collarbone, creating a sleek and polished look.
The Blunt Collarbone Cut is one of the best haircuts for women because it can suit various face shapes and hair textures. you can cut it to fit your features, whether you have straight, wavy, or slightly curly hair. It also works well with both thick and fine hair, adding volume and movement to the overall style.
4. Soft Curved Bob
The Soft Curved Bob Cut is a fantastic choice for women who want a stylish and versatile haircut that requires minimal effort to maintain. It offers a timeless look that can done to suit individual preferences and is relatively low-budget in terms of maintenance.
The Soft Curved Bob Cut typically falls just above the shoulders or at chin length, depending on personal preference. A stylist cuts the hair in a straight line across the back while leaving the front sections slightly longer. The front sections have a soft, curved shape that beautifully frames the face.
5. Cheekbone-Grazing 90s Bob
The cheekbone-grazing 90s bob! That's a classic and stylish haircut. The sleek and polished look of the 90s bob was its trademark, with a typical cut that fell just below the cheekbones. So, it is mostly straight and smooth, with a center or side parting.
Styling-wise, you can use a flat iron or a round brush and blow dryer to achieve a smooth and sleek look. Finish off with a shine serum or hairspray to keep everything in place.
Also remember, it's important to maintain regular trims to keep your bob looking fresh and prevent split ends.
6. Wispy Bangs
Wispy bangs haircuts for women have gained popularity recently due to their effortless and chic appearance. So, it has a soft, feathery texture and delicate strands that frame the face. Hairstylists typically cut them in a way that seamlessly blends them with the rest of the hair, creating a natural and relaxed look.
One of the reasons why wispy bangs are one of the best is because they suit a wide range of face shapes and hair types. Whether you have straight, wavy, or curly hair, wispy bangs can complement your features. So, they can help soften angular faces, highlight cheekbones, and add a touch of femininity to any hairstyle.
In terms of maintenance, wispy bangs are relatively low-budget.
7. Sharp Shoulder Cut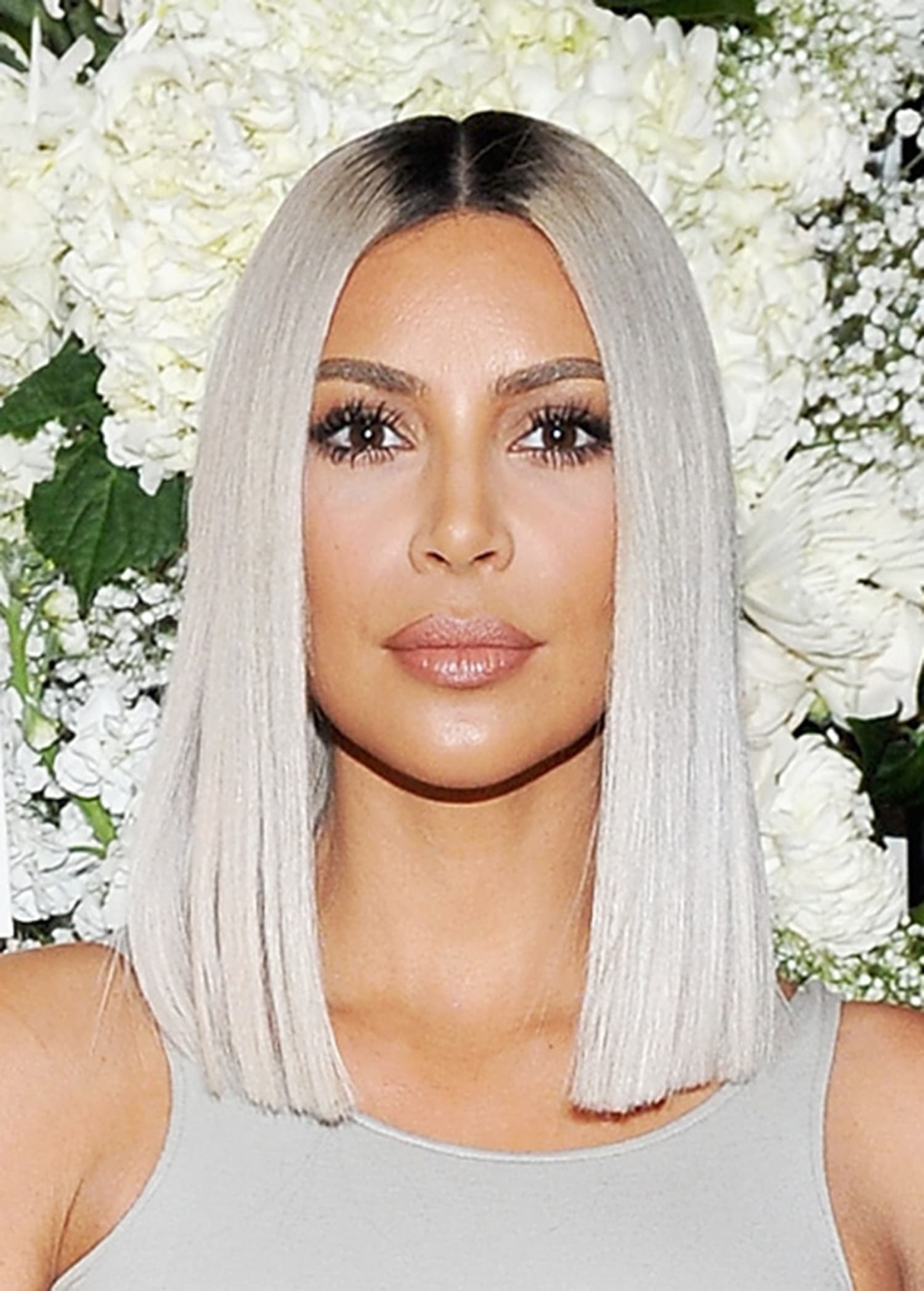 The Sharp Shoulder Cut is one of the trendy haircuts and stylish haircuts for women that has gained popularity in recent years. So, it stands out with its sharp, defined lines and a length that falls just below the shoulders. People consider it one of the best haircuts for women because it suits a wide range of face shapes and hair textures.
Regardless of whether you have straight, wavy, or curly hair, this haircut can enhance your features and bring out your natural beauty. Moreover, it offers versatility, allowing you to style it in different ways, such as straight, sleek, or with loose waves. Additionally, the sharp lines of the cut help maintain its shape for a longer period, reducing the need for frequent trims. However, regularly trimming your hair every 6-8 weeks remains highly recommended to maintain a fresh haircut and prevent the occurrence of split ends.
8. 1970s Long Cut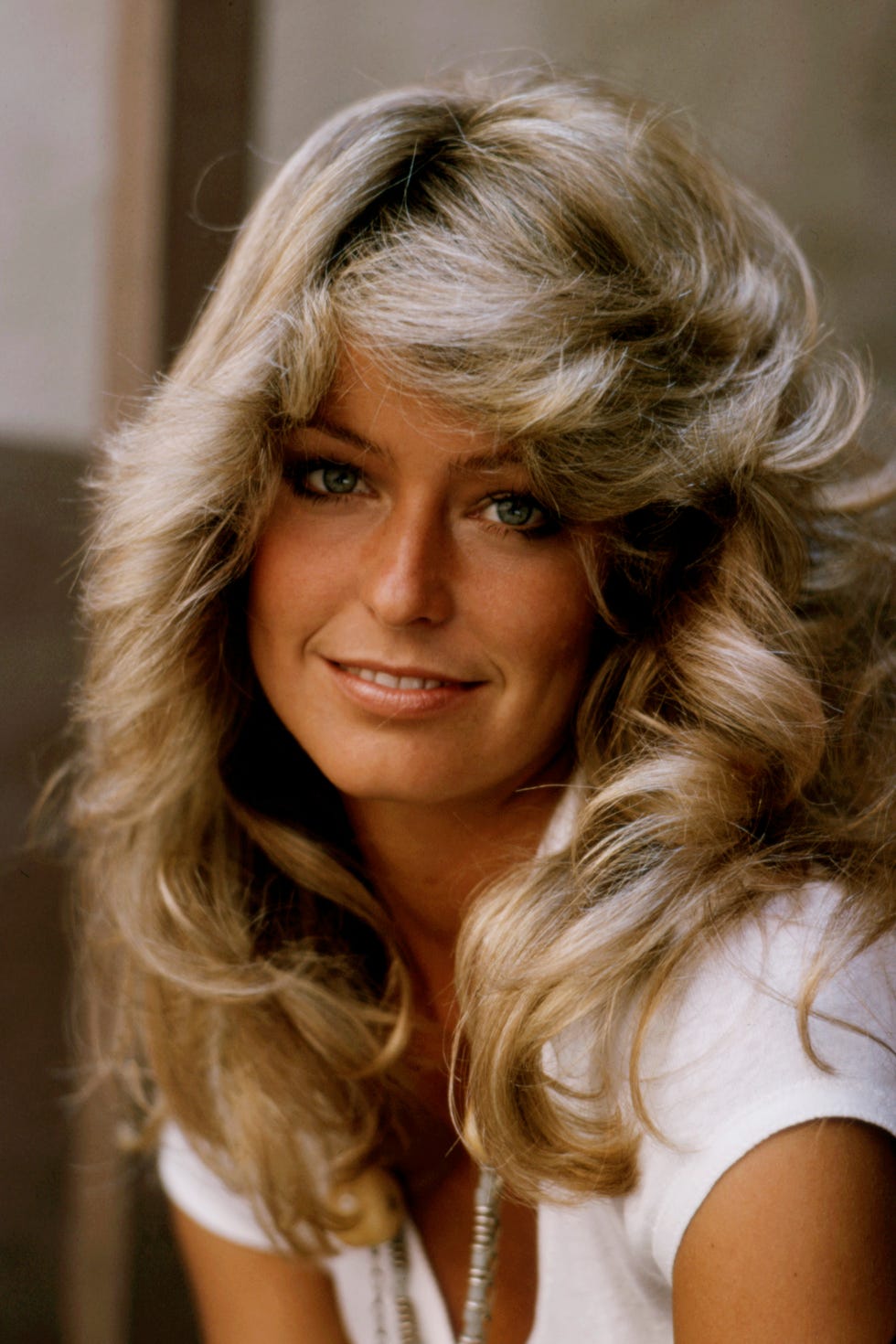 In the 1970s, Long Cut haircuts for women gained popularity and became a symbol of freedom and self-expression. This hairstyle was characterized by long, flowing locks that often reached below the shoulders.
One of the reasons why the Long Cut was considered the best choice for many women was its versatility. It allowed for various styling options, such as loose waves, braids, or even a simple ponytail. Thus, this flexibility made it suitable for different occasions, whether it was a casual day out or a formal event.
In terms of maintenance, the Long Cut was a relatively low budget. Unlike shorter hairstyles that required frequent trims, the Long Cut allowed for longer periods between salon visits. So, this made it a practical choice for those on a tight budget or with limited time for regular hair appointments.
9. Lob-Length Curls
This hairstyle features a shoulder-length cut with loose, bouncy curls, creating a chic and effortless look. The lob-length curls haircut is known for its face-framing effect. So, the curls soften the facial features and draw attention to the eyes and cheekbones, creating a flattering and youthful look.
To keep your lob-length curls looking their best, consider using a moisturizing shampoo and conditioner specifically designed for curly hair. Additionally, using a diffuser when blow-drying and applying a curl-enhancing product can help define and maintain the curls.
10. Curly Pixie Cut
It involves cutting the hair short, usually around the ears or even shorter, some can style it leaving some length on top to create volume and texture. So is it one of the best trendy haircuts
One of the main advantages of the Curly Pixie Cut is its low-maintenance nature. With shorter hair, you'll spend less time washing, drying, and styling your hair. Curly hair tends to have a natural bounce and texture, so you can embrace your curls without much effort. A quick scrunch with some curl-enhancing products is often all you need to achieve a chic and effortless look.
Furthermore, the Curly Pixie Cut is known for its bold and edgy appearance. It can help you stand out from the crowd and exude confidence. Many women find that embracing a shorter haircut allows them to showcase their facial features and express their individuality.
Conclusion
The year 2023 has brought forth a plethora of trendy haircuts that have captivated the fashion world. 'Top 10, Best 2023 Trendy Haircuts for Women' has showcased innovation, creativity, and a blend of classic and modern aesthetics. So, from the timeless bob to the edgy pixie cut, these hairstyles have allowed individuals to express their unique personalities and embrace their individuality.
With the rise of social media and the influence of celebrities, these haircuts have gained immense popularity and have become a symbol of style and confidence. As we bid farewell to 2023, it is evident that these trendy haircuts have left a lasting impact on the fashion industry, inspiring individuals to experiment with their looks and embrace the ever-evolving world of hairstyling.
FAQs on Trendy Haircuts
How do I know which haircut suits me?
Finding a haircut that suits you can be a fun and exciting process. Here are a few tips to help you determine which haircut might be a good fit for you:
Face Shape: Consider your face shape as it can influence which hairstyles will complement your features. For example, if you have a round face, a haircut with layers or angles can help create the illusion of length. If you have a square face, softer and more rounded hairstyles can help balance your features.
Hair Texture: Take into account your hair texture, whether it's straight, wavy, curly, or coily. Different hair textures work better with certain haircuts.
Lifestyle and Maintenance: Consider your lifestyle and how much time you're willing to spend on styling and maintenance.
Personal Style: Your personal style and preferences should also play a role in choosing a haircut.
Consult a Professional: If you're unsure about which haircut would suit you best, consider consulting a professional hairstylist.
Does long hair make your face look bigger or smaller?
The effect of long hair on the appearance of your face can vary depending on various factors such as face shape, hair texture, and personal style. Generally, long hair has the potential to create the illusion of a smaller face by adding volume and framing the features. However, it's important to note that individual results may vary, and it's always best to consider your unique facial features and consult with a hairstylist for personalized advice.
Other related articles: