Breastfeeding tips are essential for ensuring a natural and healthy way to feed your baby. Moreover, breastfeeding can be a rewarding experience for both mom and baby.
One of the most beautiful, bond-building, and nourishing experiences that not only provides essential nutrients to your newborn but also fosters a deep connection between you and your baby. However, breastfeeding can also be challenging at times. That's why it's important to know some tips and tricks to make the process go more smoothly.
In this blog post, we will share 15 valuable tips for breastfeeding. These tips will cover everything from getting started to common problems and FAQs. So, whether you're a first-time mom or a seasoned pro, we've got something for you.
Ready? Then, let's get started!
15 Valuable Breastfeeding Tips
#1 Breastfeeding Tips – Find a Comfortable Position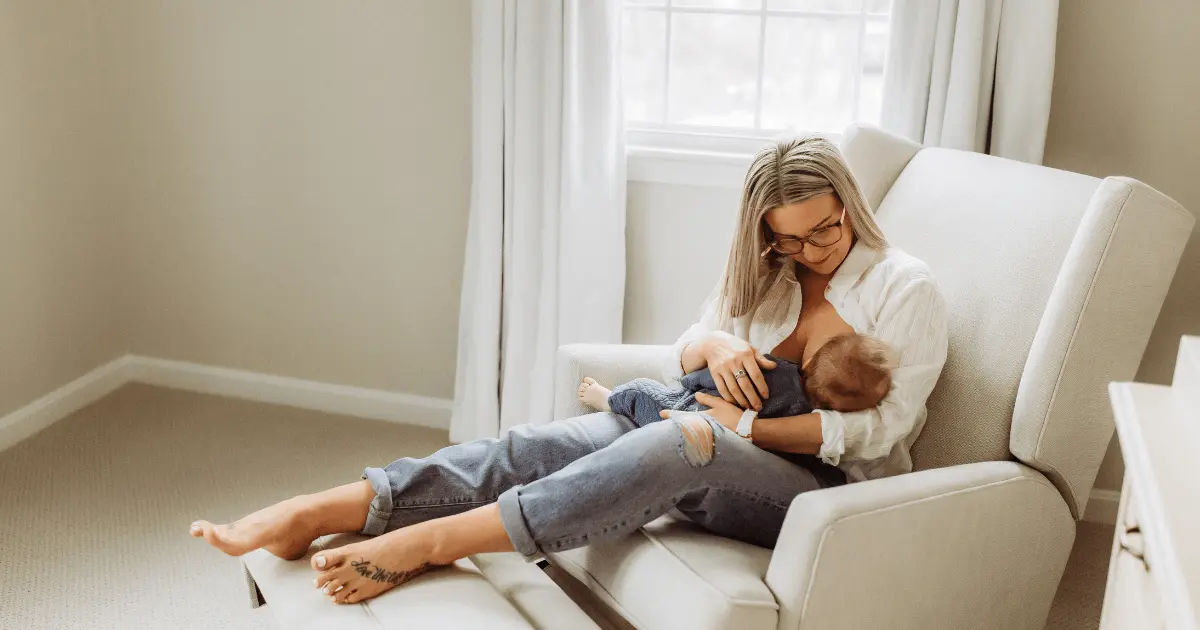 Firstly, try out different breastfeeding positions to find the one that is most comfortable for you and your baby. A comfortable position is essential for a successful breastfeeding experience.
Benefit
This will enhance your and your baby's comfort during breastfeeding, reducing the risk of nipple pain and discomfort.
#2 Breastfeeding Tips – Ensure a Proper Latch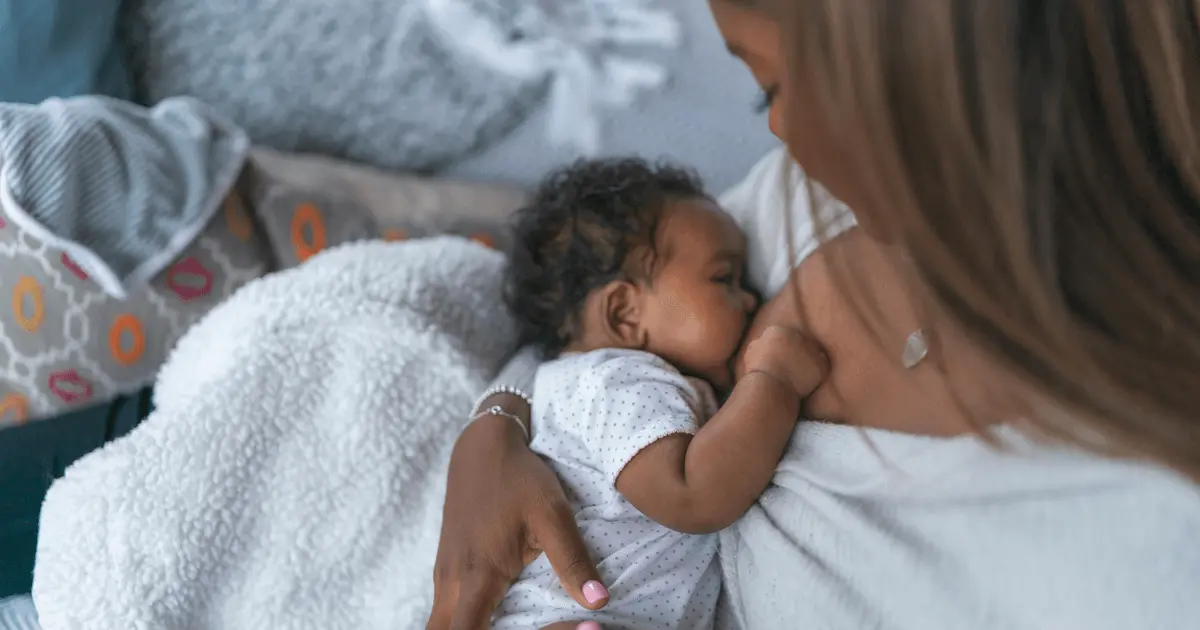 To ensure a comfortable and practical breastfeeding session, make sure your baby's mouth covers a significant portion of your areola, not just the nipple. This will help to ensure proper milk transfer.
Benefit
Promotes efficient milk transfer, prevents nipple soreness, and ensures your baby receives enough milk during each feed.
#3 Breastfeeding Tips – Frequent Feeding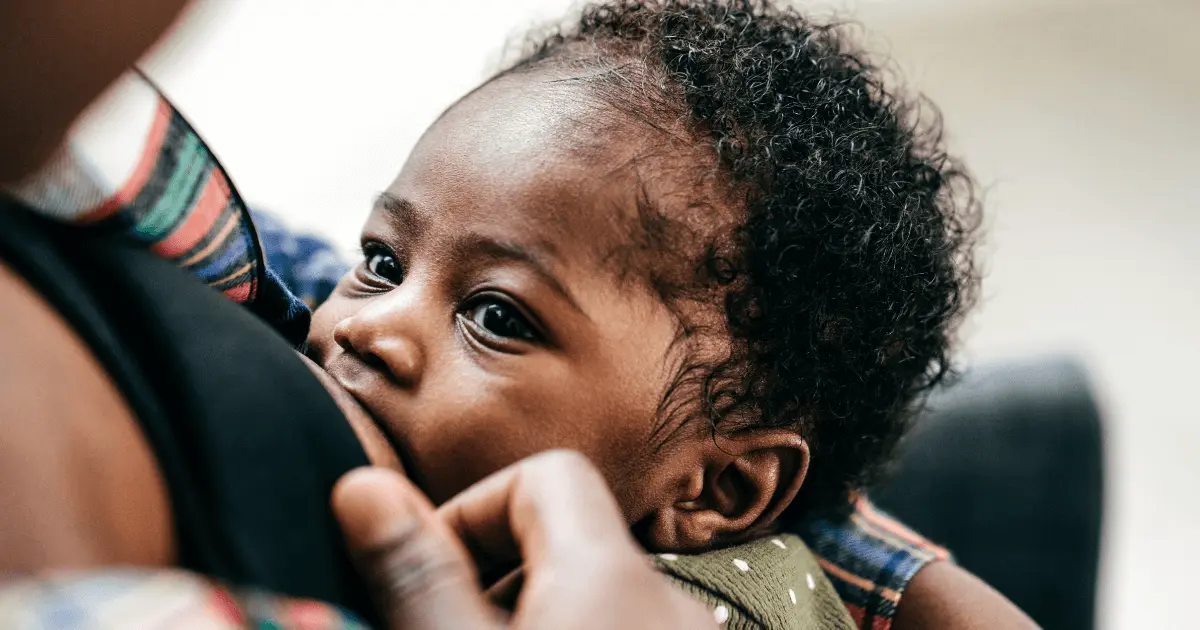 In the early days, newborns have small stomachs and need to feed frequently. Expect to nurse every 2-3 hours to satisfy their hunger and improve your milk supply.
Benefit
Helps establish your milk supply and ensures your baby receives the essential nutrients they need for healthy growth.
#4 Breastfeeding Tips – Stay Hydrated and Nourished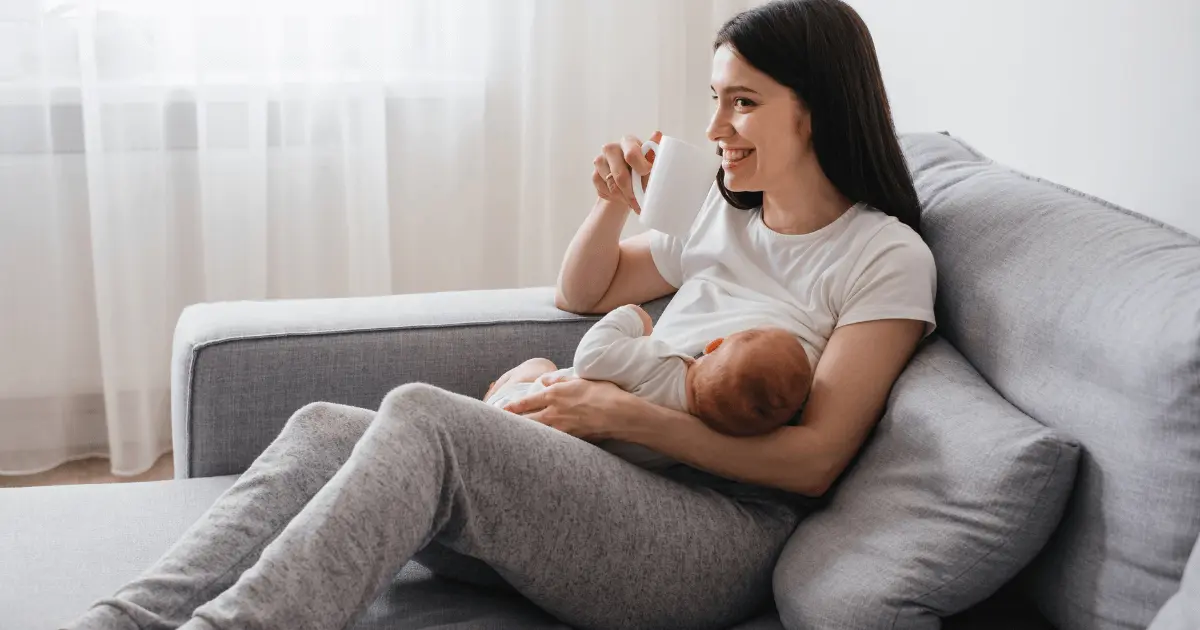 To keep your breast milk quality high, stay hydrated and eat a balanced diet. What you eat can affect the composition of your breast milk, so, it's important to choose nutrient-rich foods.
Benefit
Ensures the production of nutritious breast milk for your baby.
#5 Breastfeeding Tips – Pump and Store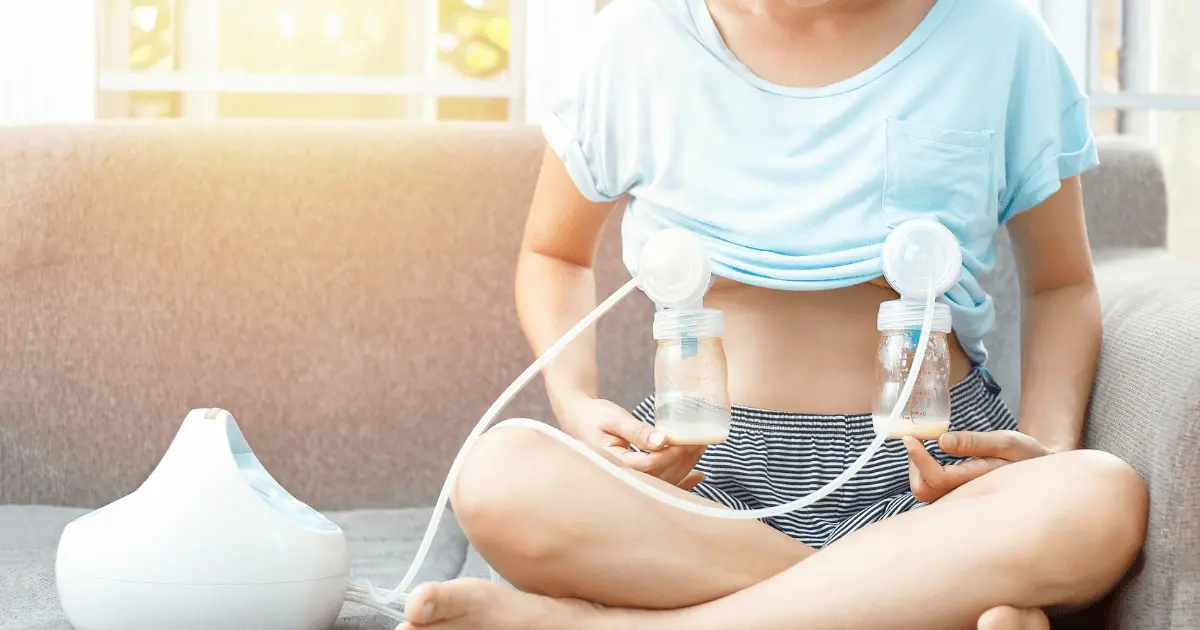 Pumping and storing breast milk can give you flexibility in your schedule and ensure a supply for when you can't breastfeed directly.
Benefit
Helps maintain flexibility in your schedule and ensures a supply for times when you can't breastfeed directly.
#6 Breastfeeding Tip – Hold Your Baby Skin-to-Skin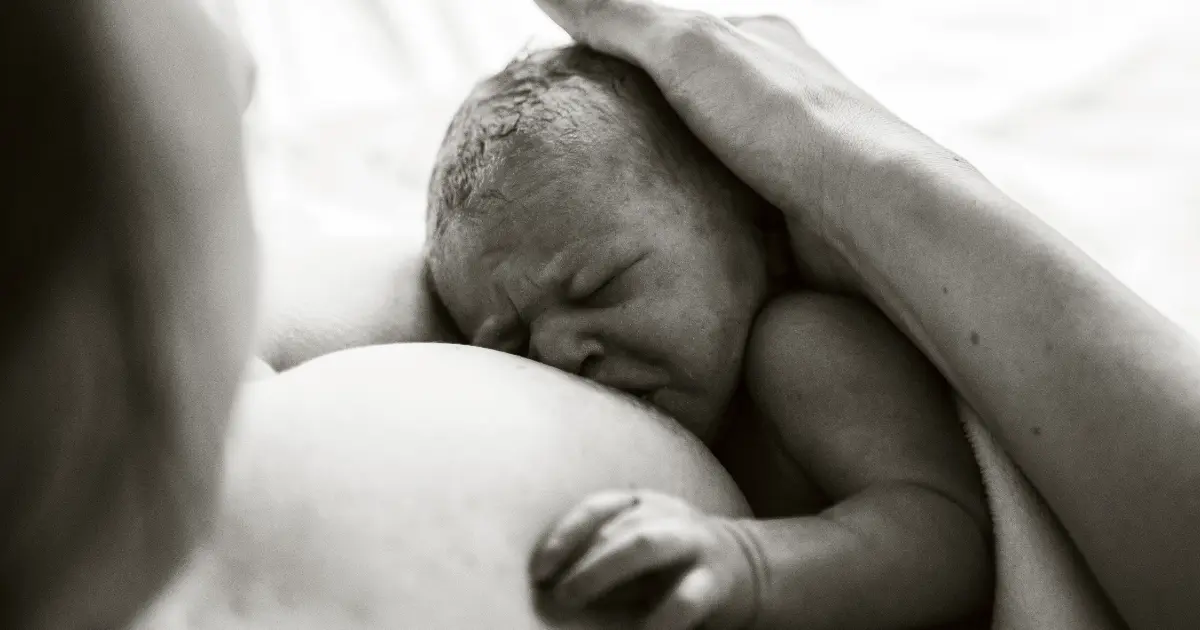 Skin-to-skin contact is not only comforting, but it also promotes bonding, regulates body temperature, and encourages latching and feeding.
Benefit
Promotes emotional bonding and also helps regulate your baby's body temperature.
#7 Breastfeeding Tip – Frequent Nursing Boosts Milk Production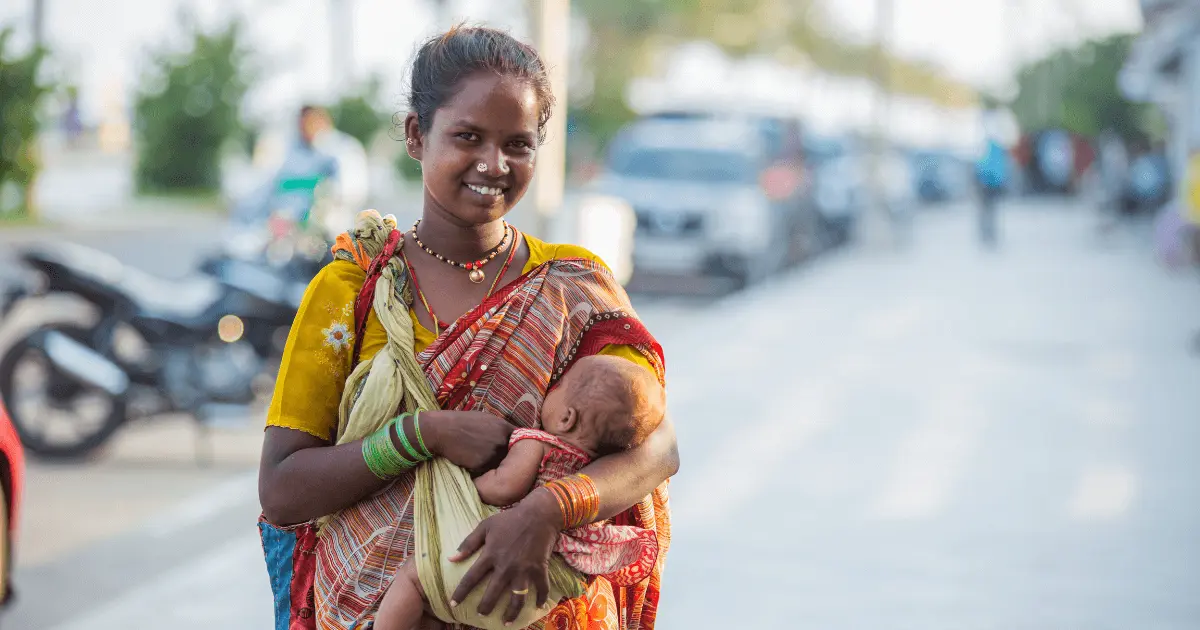 Remember that breastfeeding works on a supply-and-demand basis. The more your baby breastfeeds in the first few weeks, the more milk your body will produce to meet their growing needs.
Benefit
Sufficient supply of milk for your growing baby.
#8 Breastfeeding Tip – Introduce a Bottle Carefully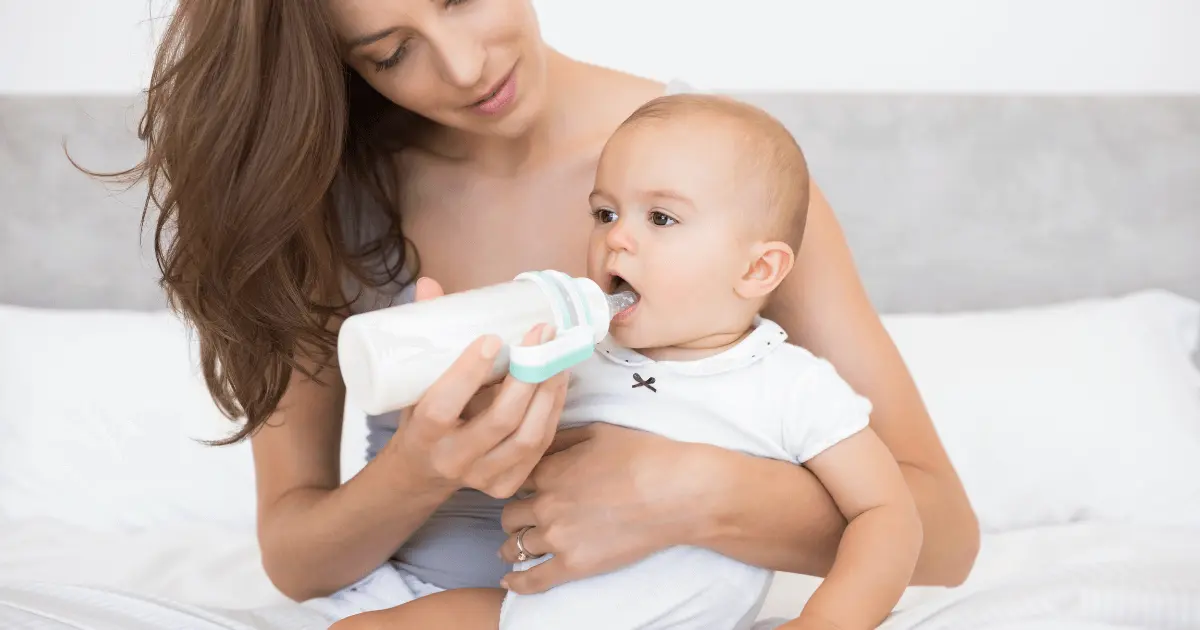 If you intend to introduce a bottle, do so gradually to avoid nipple confusion. Wait until breastfeeding is well-established before offering a bottle.
Benefit
Helps your baby transition between breastfeeding and bottle-feeding without confusion or resistance.
#9 Breastfeeding Tip – Breast Care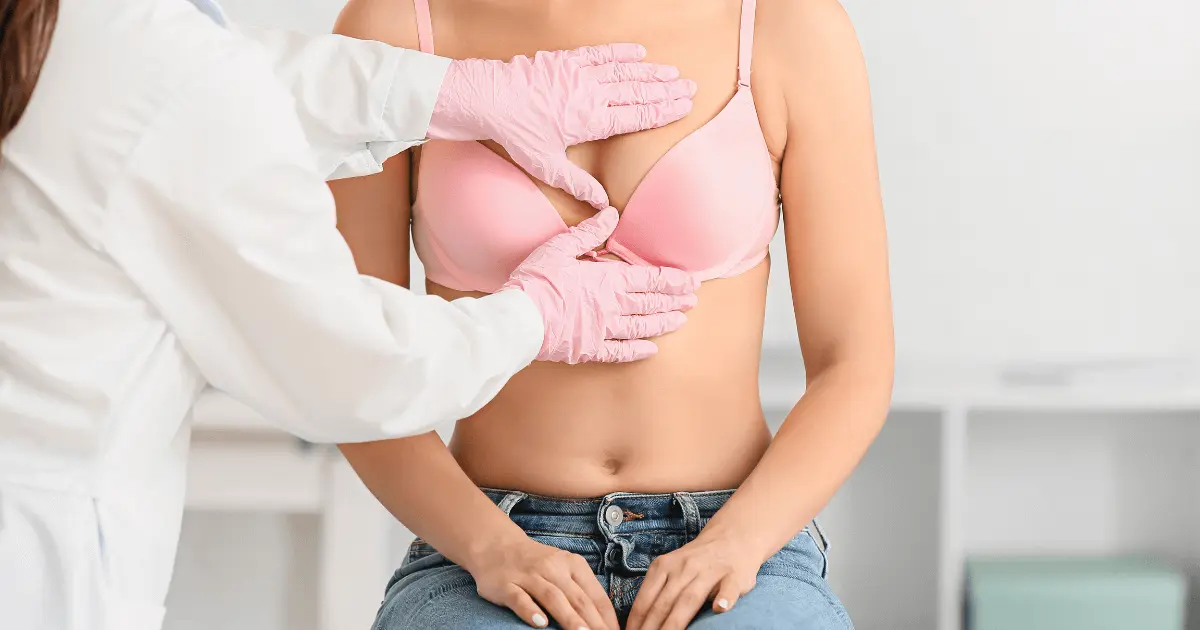 In the initial weeks, when your nipples may be tender, use lanolin cream or breast pads to soothe and protect them.
Benefit
Proper breast care helps prevent nipple irritation and damage, making breastfeeding a more comfortable experience for you.
#10 Breastfeeding Tips – Nurse on Demand
Breastfeeding is about responding to your baby's cues. Feed your baby when they show signs of hunger, such as rooting or fussiness, rather than adhering to a strict schedule.
Benefit
Responding to your baby's cues by nursing on demand supports their natural feeding patterns and ensures they receive adequate nourishment.
#11 Breastfeeding Tips – Practice Relaxation Techniques
Stress can affect milk production. To help maintain a calm environment and promote milk production, incorporate relaxation techniques such as deep breathing or meditation into your daily routine.
Benefit
Supports a healthy milk supply and a more positive breastfeeding experience.
#12 Breastfeeding Tips – Look for Signs That Your Baby is Getting Enough Breast Milk
Pay attention to cues like your baby's weight gain, wet diapers, and the number of bowel movements. These are indicators that your baby is getting enough nourishment through breastfeeding.
Benefit
Recognizing these signs provides peace of mind that your baby is receiving adequate nutrition and thriving.
#13 Breastfeeding Tips – Support Network
Surround yourself with a support network of friends, family, or other breastfeeding mothers who can offer advice and encouragement. This can help you stay motivated and overcome any challenges you may face.
Benefit
Provides emotional encouragement and practical advice, making your breastfeeding journey less isolating and more fulfilling.
#14 Breastfeeding Tips – Be Cautious with Smoking, Drugs, and Alcohol
Avoid smoking, drugs, and alcohol while breastfeeding, as these substances can pass into your breast milk and affect your baby's health. If you have questions about how to handle these substances while breastfeeding, consult a healthcare professional for guidance.
Benefit
Avoiding these substances protects your baby's health and prevents potential harm, maintaining a safe and healthy breastfeeding environment.
#15 Breastfeeding Tips – Seek Early Support
Don't hesitate to reach out to a lactation consultant or healthcare professional for guidance and support as soon as you have any questions or concerns. Early assistance can help prevent and address potential issues.
Benefit
Getting early support from a lactation consultant or healthcare professional can increase your chances of a successful breastfeeding journey by ensuring that you receive expert guidance and assistance tailored to your unique needs.
Now that we've discussed breastfeeding, which can be a mix of joy and challenges, it's also important to address a common concern: having enough milk for your baby. The good news is that there are steps you can take to increase your milk supply. Let's explore these methods together.
Ways to Increase Milk Supply
1. Frequent Nursing
The more you breastfeed, the more signals your body receives to produce milk. Try to nurse your baby on demand, and don't worry about strict schedules.
2. Pump after feedings
Use a breast pump after nursing sessions to help signal your body to produce more milk and ensure that your breasts are emptied completely.
3. Stay Hydrated
Drink plenty of fluids, especially water, throughout the day to maintain good hydration, which is essential for milk production. Aim for 8-12 glasses of water per day.
4. Eat a nutrient-rich diet
Consume a balanced diet rich in nutrients, including fruits, vegetables, whole grains, and protein, to provide your body with the fuel it needs to produce milk.
5. Gently compress your breast during feedings
This will stimulate further milk production and can help your baby get more milk.
6. Avoid pacifiers and bottles early on
Delay introducing pacifiers and bottles until breastfeeding is well-established to prevent nipple confusion and ensure your baby gets most of their nourishment from your breast.
7. Limit supplemental feedings
Avoid supplementing with formula or other foods in the early weeks to encourage your baby to breastfeed more frequently.
8. Get adequate rest
Rest is crucial for milk production. Try to nap when your baby does and ask for help with household chores to reduce stress and fatigue.
9. Reduce stress
High-stress levels can negatively impact your milk supply. Practice relaxation techniques such as deep breathing, meditation, or yoga to reduce stress and anxiety.
Before we conclude this informative blog post, let's review another crucial aspect of breastfeeding;
Breastfeeding Pain Relief Home Remedies
Warm Compress: Before nursing, use a warm cloth on your breasts to help milk flow and feel better.
Cool Compress: After nursing, use a cold pack wrapped in a cloth to reduce soreness.
Express Some Milk: Squeeze out a bit of milk before nursing to make it easier and less painful.
Good Latch: Make sure your baby latches on correctly to avoid nipple pain.
Nipple Cream: Use cream or coconut oil to soothe sore nipples.
Air Dry: Let your nipples air dry after feeding to heal faster.
Breast Milk: Put some of your milk on your nipples to help them heal.
Hydrogel Pads: Use gel pads from the store to cool and soothe sore nipples.
Breast Shields: These can protect sore nipples during feedings.
Try New Positions: Experiment with different breastfeeding positions for more comfort.
Pain Relievers: Ask your doctor about using ibuprofen for pain relief.
Stay Hydrated and Eat Well: Drink water and eat healthy to support your breasts.
Cabbage Leaves: Use cold cabbage leaves in your bra to ease breast pain.
Relax: Take deep breaths or warm baths to feel less stressed.
Ask for Help: If the pain continues, get advice from a lactation consultant or doctor.
Wrap Up
Breastfeeding is a unique and beautiful journey that can bring immense joy and bonding between you and your baby. While it comes with its share of challenges and discomforts, there are plenty of effective home remedies and strategies available to ease the pain and ensure a positive breastfeeding experience. And they have been listed for your good. However, remember that every mother's journey is different, so be patient with yourself, seek support when needed, and prioritize both your well-being and your baby's health.
Frequently Asked Questions on Breastfeeding Tips
Can I drink milk while breastfeeding?
Absolutely, drinking milk while breastfeeding is generally a healthy choice. In fact, it's a great way to ensure you're getting the calcium and nutrients you need to support both your health and your baby's. Calcium is crucial for strong bones and teeth in both you and your little one.
How long should you breastfeed on each breast?
Experts recommend nursing your baby for at least 10 to 15 minutes per breast every two to three hours.
Related Posts