The world is getting so busy these days and so, women no longer have all the time in the world to sit for long hours at the hair salon like they used to. Many black women keep seeking protective hairstyles for their natural hair to keep their hair well groomed with less time to spend on it. 
For this reason,  women have adopted protective hairstyles that are not only easy but super stylish and lasting to carry. This article will highlight 20 of the many simple protective hairstyles for natural hair. Before then, how about we look at some of the benefits these hairstyles can give to your total outlook?
Benefits of Protective Hairstyles for Natural Hair
Protective styles keep your hair ends hidden to safeguard your hair and lessen harm. These styles shield your natural hair from being pulled, strained, and broken because of handling, heat, and the environment. 
Very intense weather whether hot or cold can harm your hair, so protective styles keep your hair intact all year round. They're especially useful for keeping your hair healthy as it grows longer. Apart from helping your hair grow, other advantages include guarding the edges of your hair, keeping it moisturized, and needing minor maintenance. 
20 Stylish and Simple Protective Hairstyles for Natural Hair
1. Cornrows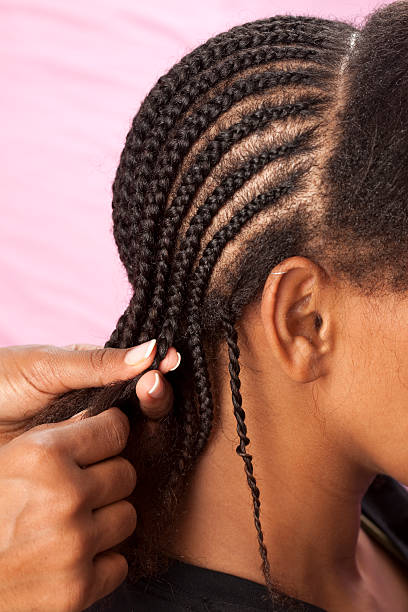 This hairstyle can be worn on all hair types and lengths. The style is a flat weave made in vertical rows all to the back. It works well when you plan to wear a wig and during lazy days. There are so many fun ways to style cornrows. It is one of the most versatile protective hairstyles a woman should try out with her natural hair. 
2. Ponytail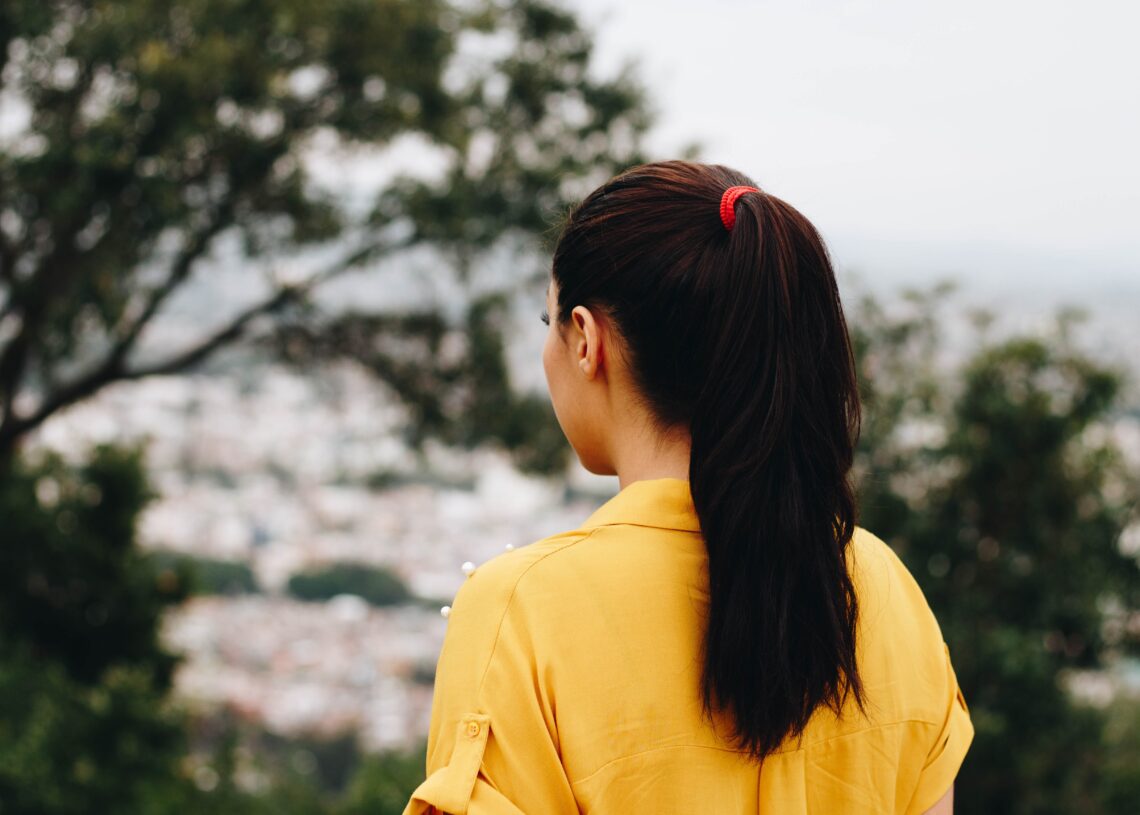 A ponytail is another protective hairstyle that can be worn by both black and white women. It is worn with all the hair packed together leaving the length hanging like a tail. It is a good style to keep your hair out of the way when working out at the gym, engaging in sporting activities, or going on a simple date. Especially when you have long hair, you can never go wrong with this hairstyle. 
3. Box Braids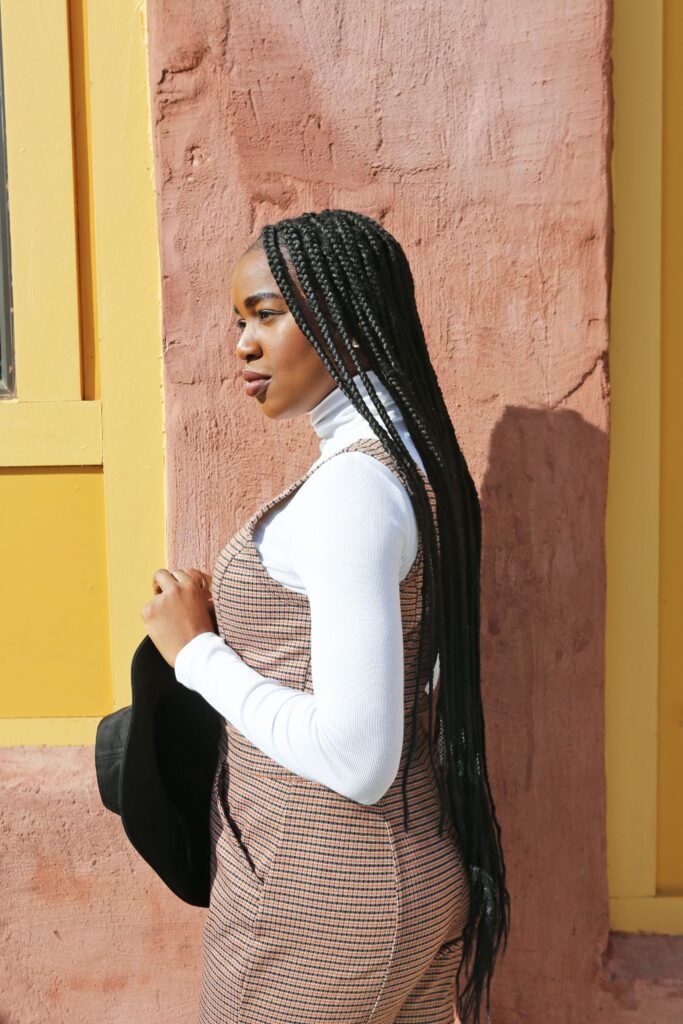 Box braids have been in style for decades, especially by black women. This hairstyle works with any hair type and length. It protects the ends from breakage during harsh weather conditions. You can make braids with your natural hair or fix hair extensions to make it more covered and longer. Whether you choose a small, medium, or large size, and in any length, braids help you rock your day.  
4. Natural Twists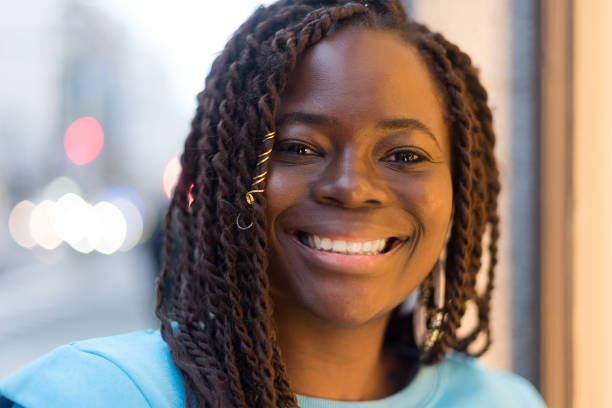 This hairstyle can be achieved by taking two locs of hair and wrapping them around each other. It is simpler and faster to make compared to box braids. It is a great option for keeping hair moisture with no hair frizzes. 
5. Natural Dreadlocks
It is not a myth that some people are born with naturally locked strands of hair known as, "dreadlocks." However, you can also grow yours at any time. 
Dreadlocks are known to prevent hair breakage and have been tested to speed up hair growth. If you are the type that finds it hard to maintain your hair for whatever reason, dreadlocks can be a good option. They help the hair grow with no obstruction and can be loosened at any period. 
6. Low-braided Up-do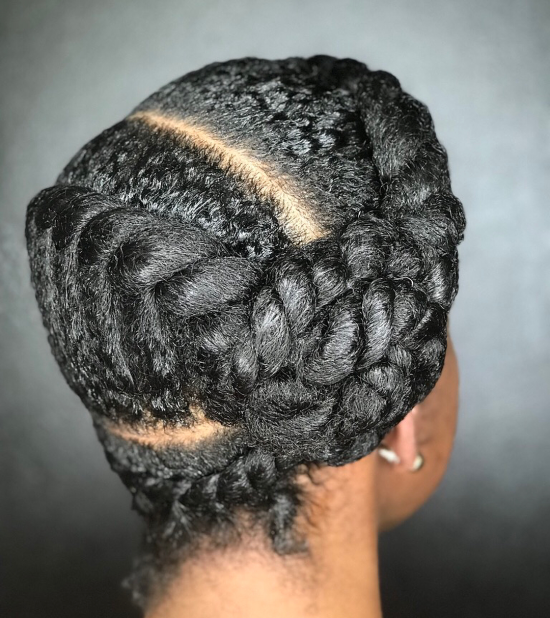 This hair is achieved by making double braids on both sides that end with a cute bun at the nape. It's a very easy and classy hairstyle that can be worn to any occasion. 
7. Low-Bun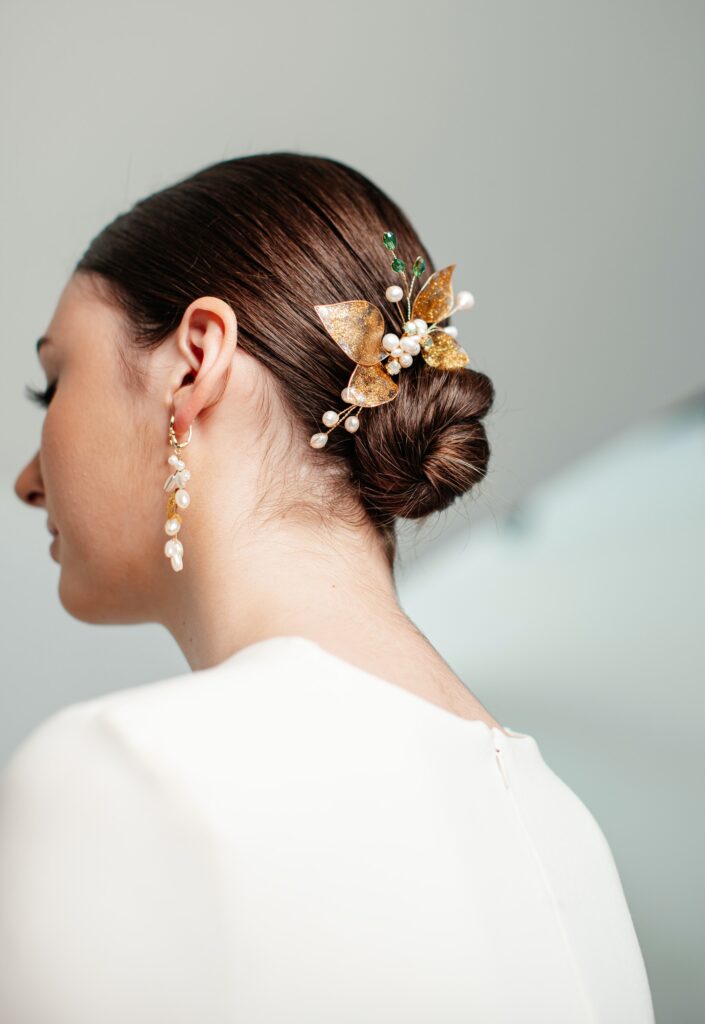 This is a neatly packed hair that ends with nuts to the back. It is a good option for formal events with its polished look against loose and long strands. 
8. Two Puffy Box Braids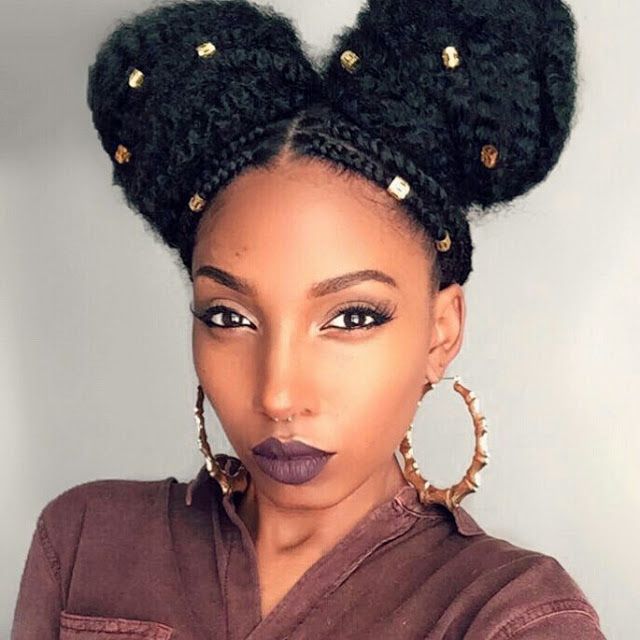 This unique braid is an easy style that keeps all your hair intact and out of the way. The puff box braid is also great for protecting your next area from the harshness of a sunny day. 
9. Stitch Braids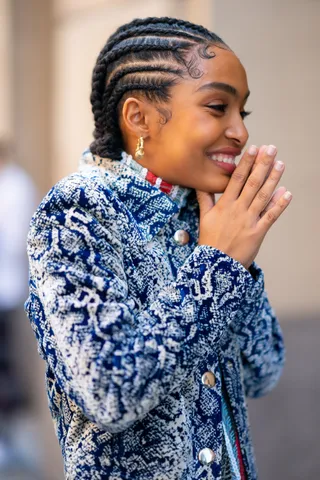 Stitch braids are one style in vogue also commonly called the Nipsey Hussle braids or the Hilda Baci braids derived from two celebrities known to wear this fire style very often. It has been adopted as a new style of braids with its very unique technique of braiding. If you haven't tried this style at least once yet, you should definitely set a hair appointment to create this magic. 
10. Braided Ponytail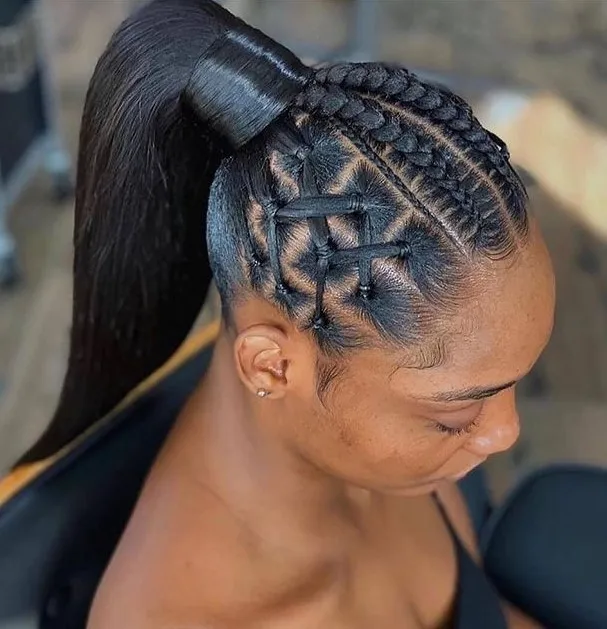 Unlike the all-packed hairstyle, the braided ponytail is made with your hair being braided ordinarily or with extensions and joined together at the centre of your head or close to the nape. It's definitely a try-on for the beautiful black woman. 
11. Top Bun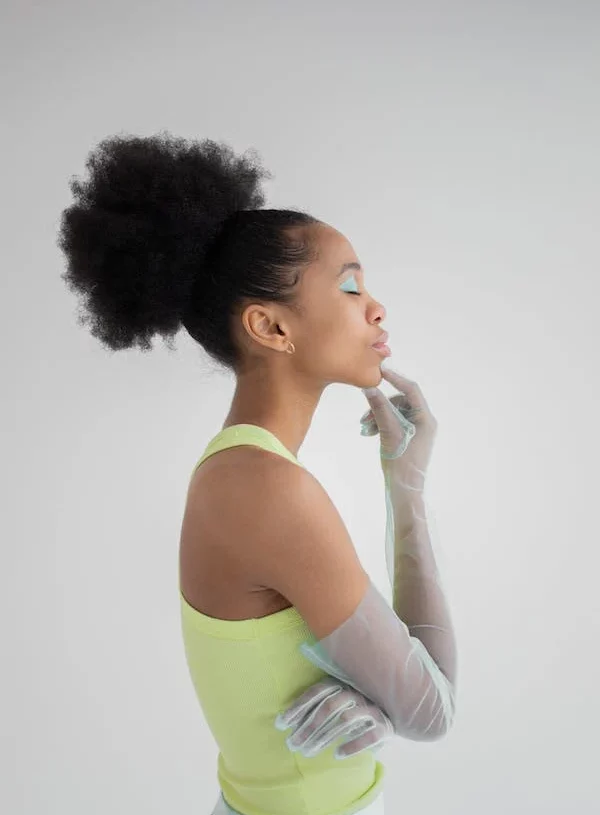 Top buns are those fancy styles created by winding your hair into a bun on the top of your head. Just like low buns, top buns are simple to style and can go with virtually all outfits and occasions. 
12. Senegalese Rope Twists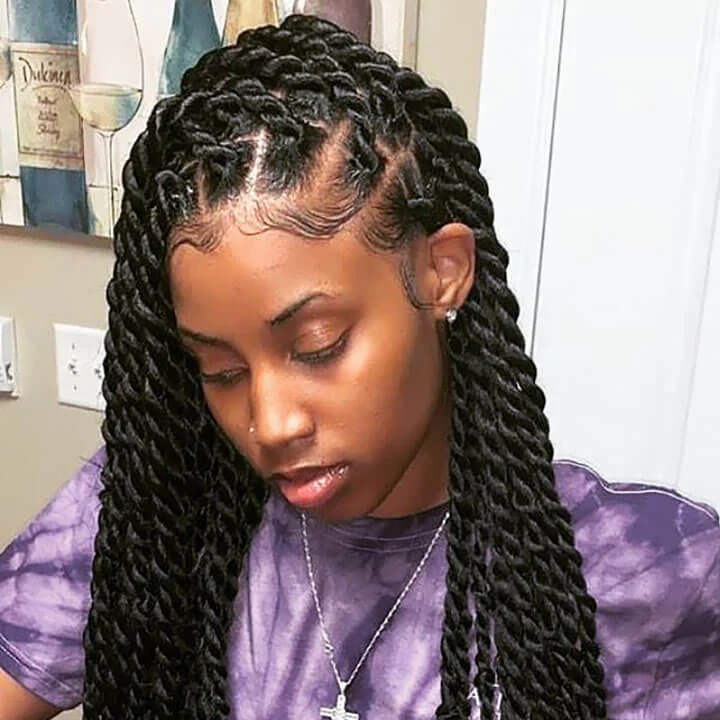 This hairstyle is a perfect protective hairstyle for natural hair. It is generally referred to as rope twists and is easier to create compared to box braids. You make it by twisting your hair, resulting in much tighter coils than regular twists. These twists are relatively easy to create and tend to have a longer-lasting hold. When you make them with extensions, they are known as Senegalese rope twists.
13. Two Big Afro Buns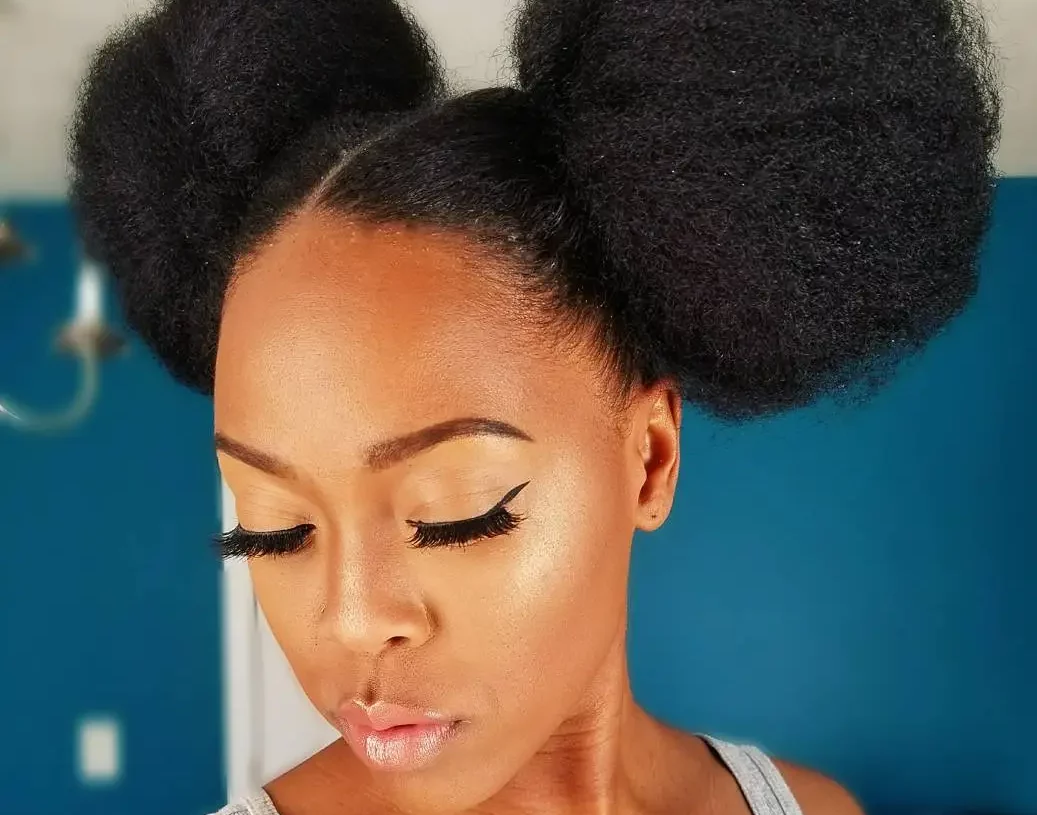 Afro buns could be traced to the era of afros. In this case, this style is achieved by two smaller puffs on both sides of the hair. The hair is parted in the middle with two hair ties each to hold both puffs together. It's another stylish and easy hairdo on natural hair. 
14. Bantu Knots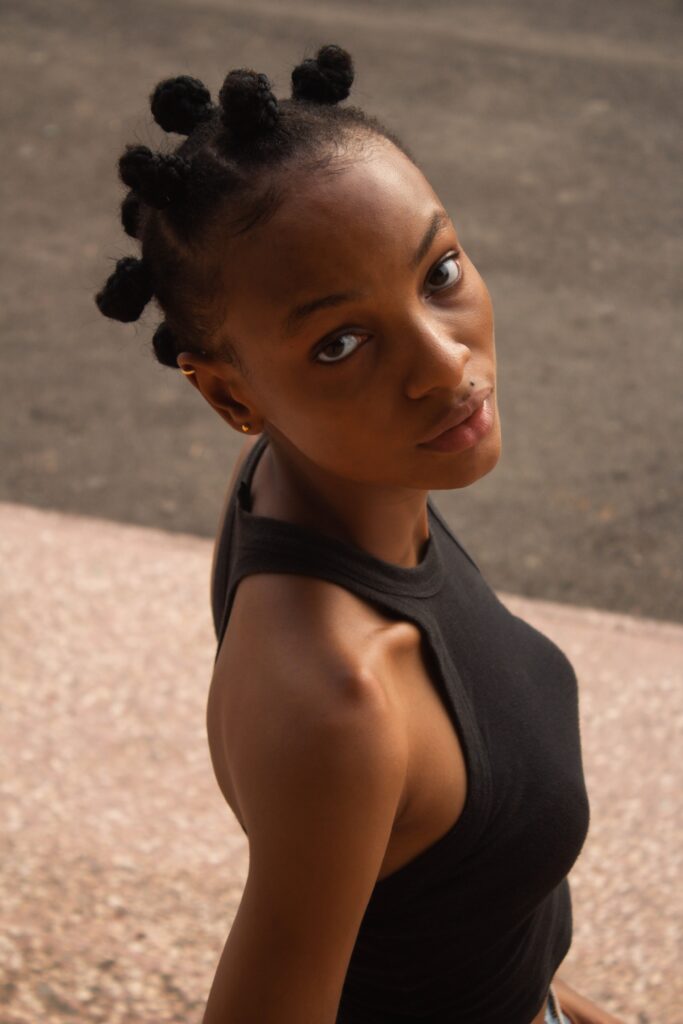 Bantu knots are one great hack to reducing hair freezes and are especially good for coarse hairs. You can style them before bed or even to go for that hangout with friends. 
15. Flat Twists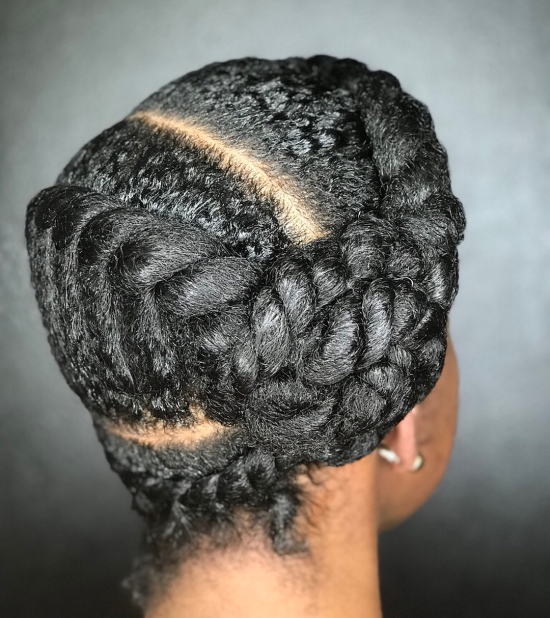 This hairstyle is a combination of twists and cornrows in one hairdo. It gives a rope-like look after you make it. This hairstyle is usually easier and faster to make compared to regular cornrows.
16. Faux Locs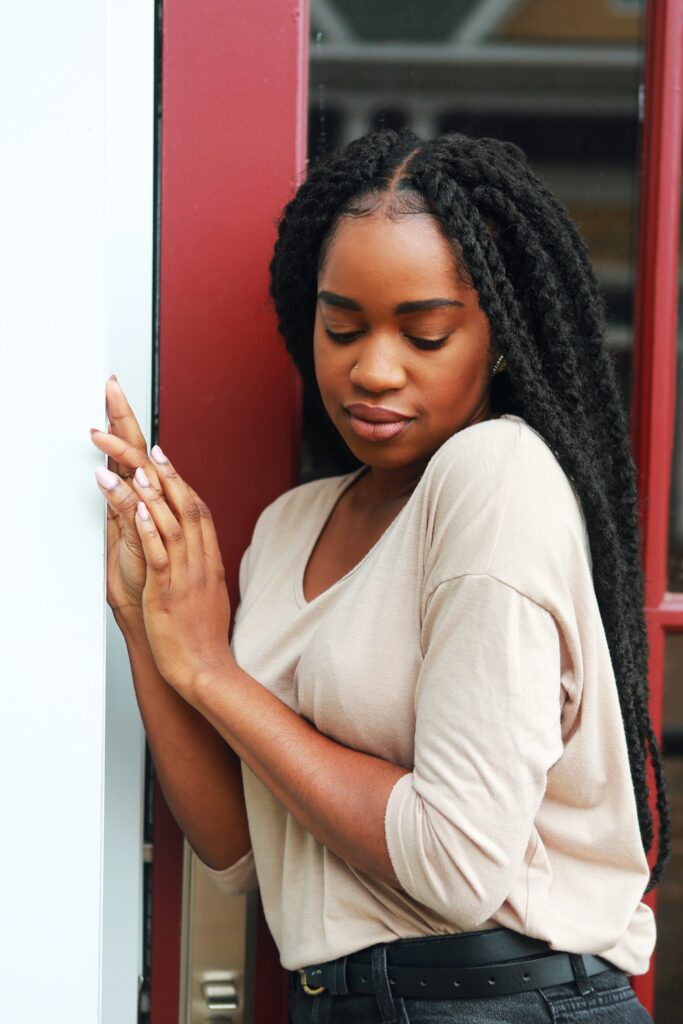 As the name suggests, faux locs are artificial locs that you wear as extensions in your hair. The hairstyle serves as a cover to protect the ends of your hair. It works by either box-braiding your natural hair, then wrapping an extension around each braid. Another method is crocheting, whereby you attach ready-made Locs to your neatly made cornrows.
17. Mohawk Braids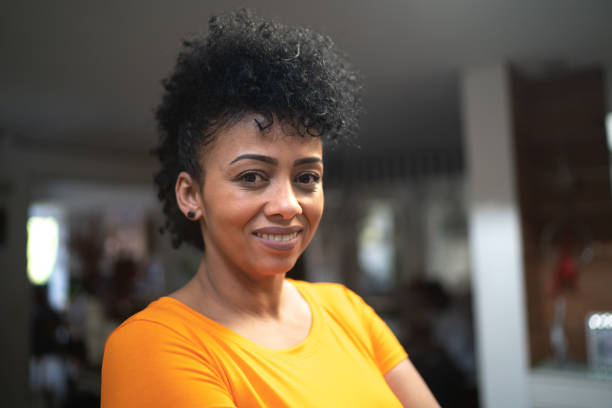 Another protective hairstyle for natural hair is the mohawk braid. You achieve it by braiding the hair from the sides to meet in the middle of the head. This gives an illusion of the actual Mohawk rockstar style. It's one of the quickest hairs to make, giving you the rock and roll feeling. 
18. Pineapple Braids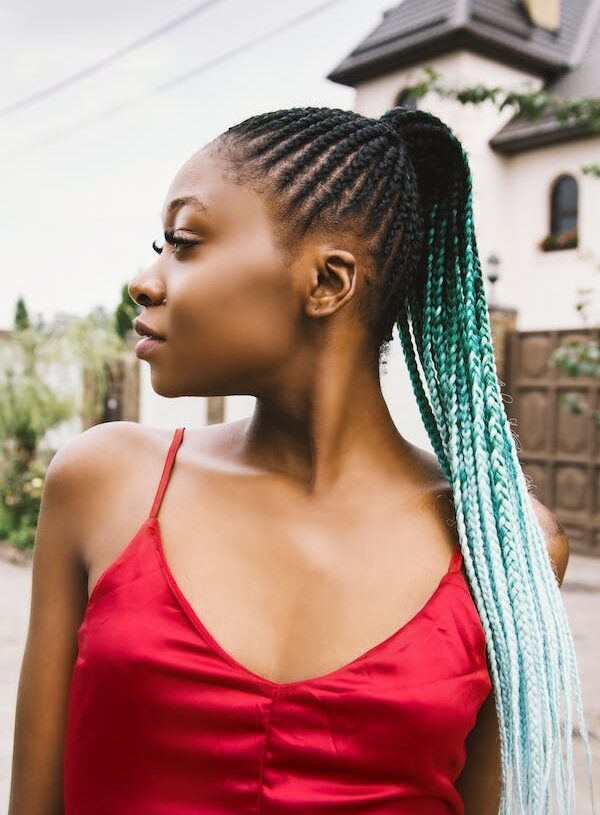 Pineapple braids are very cute to wear to work, school, a dance, and several other occasions. You should definitely try this soon and feel like a beauty queen.
19. Jumbo Twists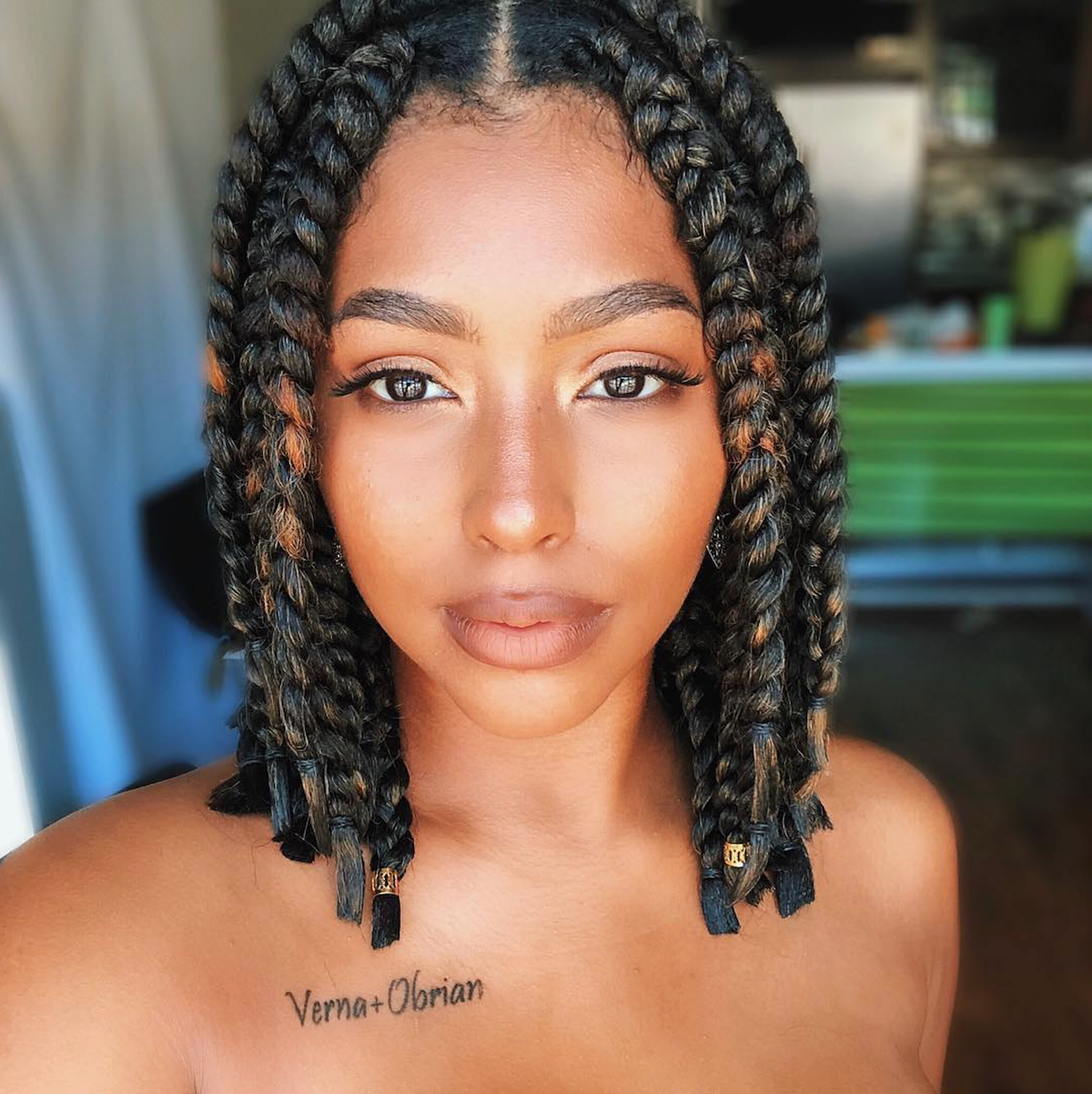 Jumbo twists are large, short braids that provide more length with natural hair and extensions. The size puts less pressure on your scalp which helps your natural hair grow well.
20. Wigs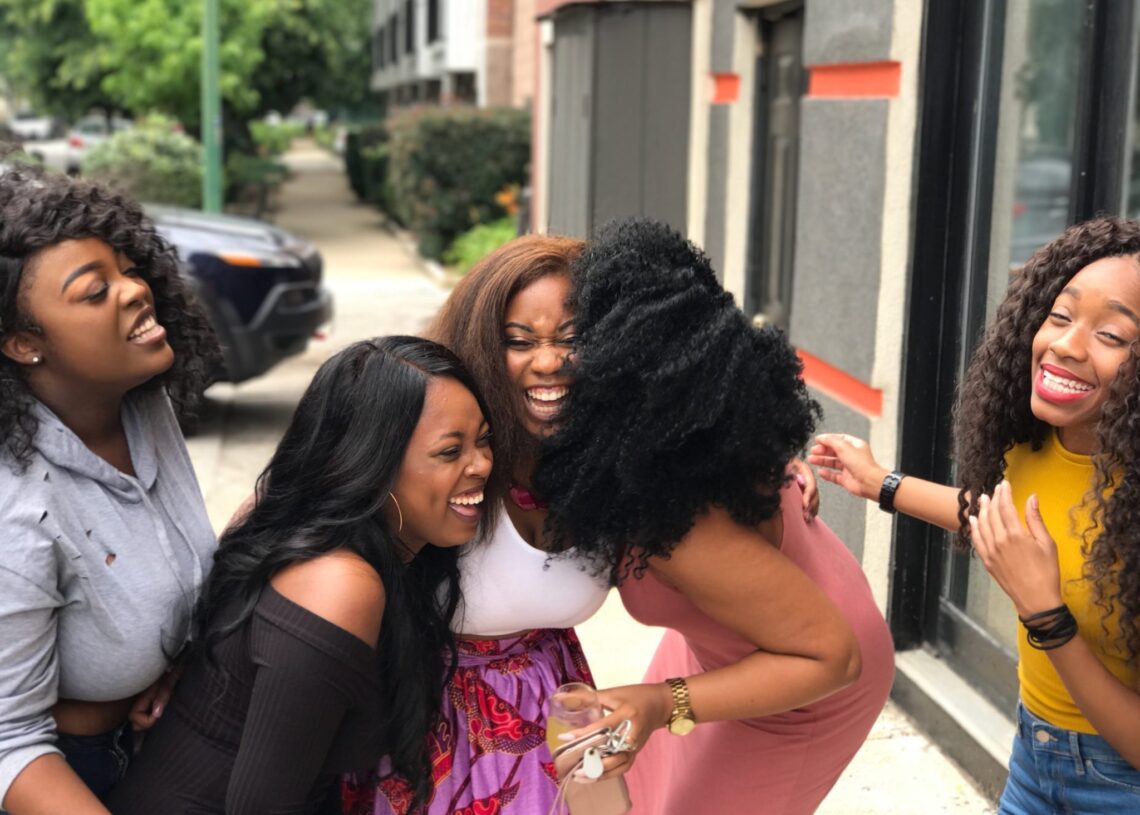 Last but not least is our saviour – the wig. While wigs are not braided directly onto our heads, they are undoubtedly the perfect and easiest way to protect your hair. So, while you have your easy-peasy cornrows underneath, you can still have on that ready-made luxurious and pretty hairstyle you never had the time to make. 
6 Ways to Make Your Protective Hairstyles Last Longer On Your Natural Hair
While we discuss the various protective hairstyles you can try on, you also deserve to receive an extra package. Below are 5 ways to maintain your protective hairstyles to last longer. I mean, if you didn't need them to last longer, there'd be no reason you'd be reading this article. 
1. Protect Natural Hair With Rosewater
Rosewater isn't just great for the skin alone. It also does magic to the hair. Rosewater is good for moisture and works great for dry scalps. Sometimes, people use it in place of a leave-in conditioner. One brand good with this hair product is Beauty by Joya. 
2. Reduce Edge Control on Natural Hair
We understand the craze for baby hairs. But, applying too much edge control and too often can cause buildup in your hair which isn't great for hair growth. If you really need to keep your braids as good as new, try the option of rebraiding two rows of your braids instead. Just allow your hair to breathe sometimes. 
3. Apply Leave-in-conditioner to Protect Your Hair
Leave-in conditioners are great on your scalp and strands. They keep your hair moisturized and help retain the newness and strength of your hair. A leave-in-conditioner is one hair product you cannot do without. 
4. Wrap Up Your Natural Hair With Satin
Adopt the wrap-up technique by covering your protective hairstyles with satin scarves or bonnets before going to bed. This helps reduce frizzes and breakage while keeping the hair products in the hair to work their magic.
5. Wash Your Scalp Alone
When you have braids on for over two weeks, it's important to wash them to remove any product buildup or awful smell. More importantly, focus on the scalps alone in order not to ruin your hairstyle or tamper with your hair in any way. 
6. Less Touching
Definitely, the hair can be tempting to touch for its beauty or when it starts to get itchy. Nevertheless, avoid touching it as doing so can mess up your protective style with pulls and stretches. 
Final Thoughts
Protective hairstyles for natural hair can be quite selective on different women. So, ensure that you make protective hairstyles that suit your hair type, shape of face, head, and body type. If you aren't sure of the hairstyle that suits you, go ahead and take a tour around a few until you find the one that works best for you. 
Protective hairstyles are not just simple and quick to make, but usually less expensive to make compared to other hairstyles. Now that you know most of the protective hairstyles, you are on your way to transforming your hair game to a whole new level. 
FAQs On Protective Hairstyles for Natural Hair
What hairstyle grows natural hair faster?
Hairstyles like braids, flat twists, and cornrows aid in hair growth. Do not leave it just by making these hairstyles. Add rosewater and leave-in-conditioner to your hair to keep your hair in place and well protected. 
How can I regrow my natural hair in 3 weeks? 
Naturally, most hairs grow on an average of 0.3 to 0.4 mm daily. This means that your hair will definitely grow. However, there are different stages of hair growth dynamic for each person due to hair type, genetics, and other factors. And so, sometimes setting a deadline can lead to disappointment. Therefore, it is important to know the right products and methods that would help your hair grow as quickly as possible.
What type of braids help your hair grow?
Protective braids like box braids, jumbo braids, and knotless braids prevent hair damage and give room for hair growth. When you don't hold the root tight or stress it, your hair will grow better. However, you shouldn't keep your braids for more than 8 weeks. Also, in between braiding, let your scalp relax for two weeks at least unless you really have to make it earlier. In this manner, your hair has time to replenish itself before applying more pressure.
Related Posts