Cheating in a relationship is a distressing and toxic behavior that can cause immense pain and damage to the trust between partners. So, it occurs when one person in a committed relationship engages in deceitful and intimate interactions with someone outside of the relationship.
Recognizing the signs of cheating is crucial in order to address the issue and make firm decisions about the future of the relationship and also to protect oneself. Hence, in this article, we will explore the signs of cheating and shed light on the toxic consequences it can have on both individuals involved. By understanding these dynamics, we can empower ourselves to navigate the complexities of relationships with clarity and self-respect.
Signs that your partner is cheating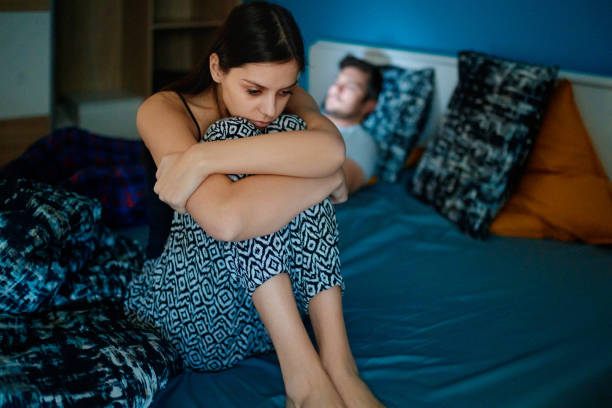 1. Increased Secrecy
One of the most common signs of cheating is a sudden increase in secrecy. Your partner may become guarded with their phone, passwords, or social media accounts. They may also start to hide their whereabouts or become evasive when asked about their activities. This sudden change in behavior can be a red flag indicating potential infidelity.
2. Emotional Distance
Cheating often leads to emotional detachment from the committed partner. If your partner becomes emotionally distant, shows a lack of interest in your life, or avoids intimate conversations, it could be a sign that they are investing their emotions elsewhere.
3. Changes in Routine
When someone is cheating, they may start to alter their daily routine. They might suddenly have more work commitments, social engagements, or unexplained absences. These changes can be an attempt to create opportunities for infidelity without raising suspicion.
4. Decreased Intimacy
Cheating can lead to a decline in physical and emotional intimacy within the relationship. Therefore, your partner may show a lack of interest in being intimate with you or may become more critical of your appearance and actions. So, this withdrawal can be a result of their emotional and physical involvement with someone else.
5. Guilt and Defensiveness
Cheaters often experience guilt and may become defensive when confronted about their behavior. Hence, they may deflect blame, become overly defensive, or try to manipulate the situation to avoid taking responsibility for their actions.
What is the toxic effect of cheating in a Relationship?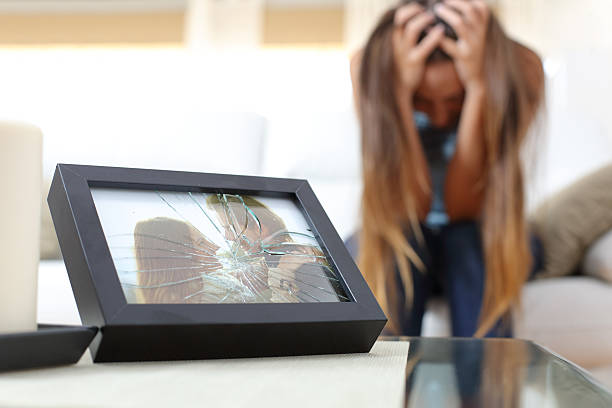 1. Betrayal and Broken Trust: Cheating shatters the trust that forms the foundation of any healthy relationship. The betrayed partner may feel deeply hurt, and betrayed, and question the authenticity of the relationship.
2. Emotional Pain and Anguish: Discovering infidelity can cause intense emotional pain, leading to feelings of sadness, anger, confusion, and even depression. The betrayed partner may experience a range of emotions, including low self-esteem and self-doubt.
3. Communication Breakdown: Cheating often leads to a breakdown in communication between partners. The betrayed individual may struggle to express their emotions, while the cheating partner may feel guilt or shame, making open and honest communication difficult.
4. Damage to Self-Esteem: Being cheated on can severely impact one's self-esteem. The betrayed partner may question their worth, attractiveness, and desirability, leading to feelings of inadequacy and self-doubt.
5. Relationship Dissatisfaction: Infidelity can create a sense of dissatisfaction within the relationship. The betrayed partner may find it challenging to rebuild trust and may constantly worry about future instances of cheating, leading to ongoing relationship issues.
6. Potential for Repeated Infidelity: If the cheating behavior is not addressed and resolved, there is a higher likelihood of it happening again in the future. This cycle of infidelity can perpetuate toxic patterns within the relationship.
7. Breakdown of the Relationship: Cheating can be a deal-breaker for many relationships. The betrayed partner may choose to end the relationship due to the breach of trust, inability to forgive, or ongoing emotional pain.
How do you handle a cheating partner?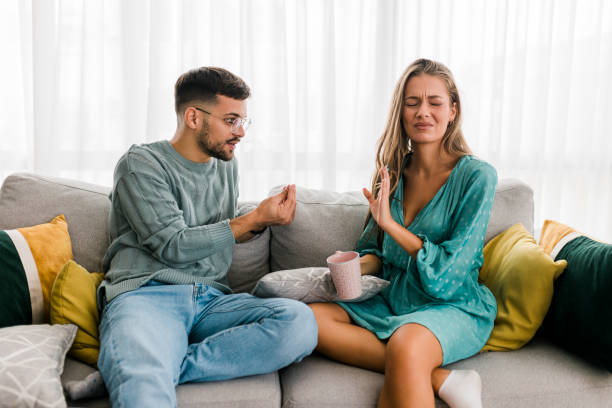 1. Take Time to Process: Discovering infidelity can be emotionally overwhelming therefore, take some time to process your feelings and allow yourself to experience a range of emotions.
2. Communicate Openly: When you feel ready, have an open and honest conversation with your partner about the infidelity. So, express your feelings, concerns, and the impact their actions have had on you, communication is important.
3. Seek Support: Reach out to trusted friends, family, or a therapist who can provide emotional support and guidance during this challenging time.
4. Assess the Relationship: Reflect on the state of your relationship and whether you believe it can be rebuilt. So, consider factors such as the level of remorse shown by your partner, their willingness to take responsibility, and their commitment to change and ask sincere questions that can rebuild trust and move on.
5. Set Boundaries: Establish clear boundaries and expectations for the future which include discussing monogamy, open communication, and rebuilding trust.
6. Consider Professional Help: Couples therapy or counseling can be beneficial in navigating the aftermath of infidelity. Hence. reach out to a trained professional who can help facilitate open communication, guide the healing process, and provide tools to rebuild trust.
7. Make a Decision: Ultimately, deciding whether to stay in the relationship or end it is a personal choice. Therefore it is important to prioritize your well-being and consider what is best for you in the long run.
How to heal from being cheated on in a relationship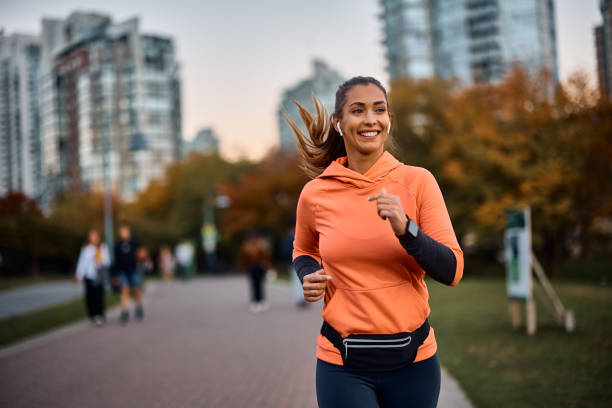 1. Give yourself permission to experience a range of emotions, including anger, sadness, betrayal, and confusion. It's normal to have these feelings, and acknowledging them is an important part of the healing process.
2. Reach out to trusted friends, family, or a therapist who can provide emotional support and guidance.
3. Focus on self-care activities that promote your well-being, by engaging in activities that bring you joy, such as exercising, practicing mindfulness or meditation, pursuing hobbies, or spending time in nature. Hence, taking care of yourself physically, mentally, and emotionally is crucial during this time.
4. Establish clear boundaries with your partner to protect yourself and rebuild trust by communicating your needs and expectations moving forward. Also, ensure that your partner understands the importance of respecting those boundaries.
5. If you choose to forgive your partner, understand that forgiveness is a process that takes time. Also, know that forgiving your partner for self and mental health.
6. Engage in open and honest communication with your partner about the impact of their actions on you and the relationship. Hence, express your feelings, concerns, and needs, and listen to their perspective as well. Also, effective communication is essential for rebuilding trust and understanding each other's emotions.
7. If you decide to work on the relationship, couples therapy can provide a safe space to address the underlying issues that contributed to the infidelity.
8. Use this experience as an opportunity for personal growth and self-reflection worth.
Conclusion
Cheating in relationships is a destructive behavior that can have long-lasting toxic effects on both individuals involved. Recognizing the signs of cheating is essential in order to address the issue and make informed decisions about the future of the relationship. The betrayal and broken trust caused by cheating can lead to emotional distress, communication breakdown, and negative impacts on mental health. It is important to prioritize open communication, seek professional help if needed, and remember that everyone deserves a relationship built on trust, respect, and honesty.
FAQs
Is cheating in a relationship normal?
No, cheating in a relationship is not normal because It is a violation of trust and commitment, which can have a devastating impact on the relationship.
According to a study by the American Association for Marriage and Family Therapy, about 40% of couples experience infidelity at some point in their relationship. However, this does not mean that cheating is normal or acceptable. It is still a serious issue that can have a lasting impact on the relationship.
What does cheating say about a person?
Cheating is a serious betrayal of trust that can have a devastating impact on relationships. It is important to remember that cheating is not always a reflection of the person who was cheated on. Sometimes, it is a sign of underlying issues with the cheater, such as insecurity, impulsiveness, selfishness, or immaturity. Therefore, if you are considering cheating on your partner, it is important to think about the reasons why you are considering it and whether or not it is worth the potential damage to your relationship.
Can you trust a cheater?
Whether or not you can trust a cheater is a personal decision.
Some people believe that once a cheater, always a cheater. So, they argue that cheating is a sign of a deeper character flaw, such as selfishness or lack of commitment. Whereby, others believe that people can change and that it is possible to rebuild trust after cheating.
Moreover, there is no one-size-fits-all answer, as the best course of action will vary depending on the individual and the circumstances of the cheating.
Finally, If you are considering staying with a cheater, it is important to weigh the risks and benefits to you carefully. So, you need to ask yourself if you are willing to take the chance that they will cheat again. Also, you also need to consider how the cheating has affected you and whether or not you can forgive them.
Related Articles: