In this age of instant connections, friendship has become like a buffet where you're just a click away from a new buddy.
But sometimes, that same excitement you have got going from the joy of meeting a new friend can get sour. And this happens when laughter turn to groans, and trust takes a nosedive, leaving one sometimes confused and stranded.
Take for an example, you have a friend whom you both can be compared to as two peas in a pod, but now, it's more like a lemon and a lime – sour and not-so-subtly bitter.
And you find yourself in scenarios where your happy camper days became a survival reality show. Where the once vibrant laughter now echoes faintly, and the trust that was once solid dissolves into thin air.
It's nothing else but the clutches of a toxic friendship expressing itself. 
But how do you know when exactly to clearly state out and say, "this is now an unhealthy relationship or a bad friendship." What are the cues or signs to look out for? What are the consequences? And how do you avoid it? 
Keep reading as we uncover all these questions and more. Ready for an interesting and educating exposition? Then, let's get right into it! 
What is a Bad Friendship?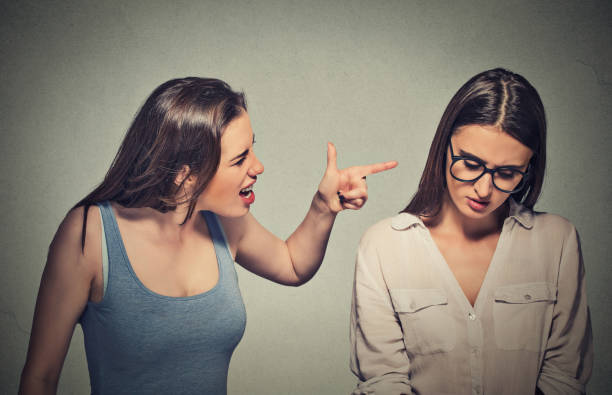 A bad friendship often involves negativity and toxicity. It's a bond that leaves you feeling undervalued and mistreated by someone you considered a friend. In essence, this connection brings more harm than joy, leaving you discontented, potentially drained, and most times into depression. It encompasses traits like manipulation, ceaseless criticism, and even betrayal. And according to Mentalhealth.org, depression was the second leading cause of years lived with a disability worldwide in 2013, and which has increased over the years.
10 Characteristics of a Bad Friend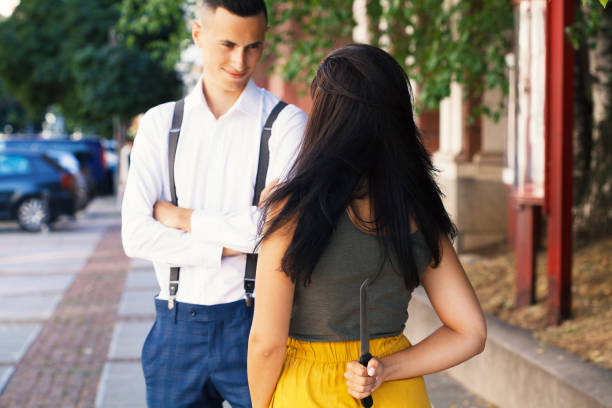 It is important to recognize the signs, and traits of a bad friendship. Armed with this knowledge, you can take proactive steps to mend or distance yourself from such relationships, fostering personal growth and embracing healthier connections. See some of the characteristics below:
1. Always Taking Advantage of You
You are only important when you have something to offer i.e your friend only communicates with you when they need something from you. Then you should know that that kind of individual knows how to manipulate to obtain what he/she wants. Especially when they are always taking from you and not offering anything. Simply put, they are that category of friends who only seems to surface when they need something, leaving you feeling used and unappreciated.
2. Gives You Bad Advice
Bad friends are always found to knowingly give you bad advice. They do this to lead you astray because of their evil intentions and self-serving agendas. Also, their counsels come with deceit, encouraging you to make bad choices that are detrimental to your well-being and personal growth.
3. Evil influencers
These individuals will encourage you to participate in activities that are morally wrong, illegal, or harmful to you or others. Also, they will push you to engage in risky behaviours, such as substance abuse, cheating, bullying, or something you are not comfortable with, and also pressure you to say yes when you are to say no.
4. Quick to Judge You
This individual will constantly judge you for even their mistakes. A bad friend will possess a negative mindset and a tendency to criticize and belittle you, which in turn affects your self-esteem negatively. Therefore, it is advisable to stay away or avoid a judgmental friend. It can hinder personal growth and development because he/she is a constant critic and such people make you hesitate in taking risks or pursuing your passions, as you fear their disapproval.
5. Often Lies On You
It is very important to recognize that friendships should be built on trust, respect, and mutual understanding. When these elements are lacking, friendship can become toxic and detrimental to one's well-being.
In some instances, bad friends will always lie to you to either plant hate or gain favor from their listeners.
6. Holds Long Grudges
Some friends will hold long grudges and react strongly to every little mistake, this can create a toxic and unhealthy dynamic within a friendship. These individuals often have difficulty forgiving and letting go of past grievances, which can lead to a constant state of tension and negativity. In some instant, they will magnify and exaggerate the significance of minor mistakes or misunderstandings.
7. Drags You Down
Bad friends have a detrimental impact on your life as they consistently drag you down. In most instances, bad friends will be engaging in destructive behaviors such as drug abuse, excessive partying, etc. So, you most times see them encouraging you to participate in these bad behaviors, leading you down a path of self-destructive habits.
8. Spills Your Secrets
When a friend betrays your trust by sharing your secrets, it can leave you feeling vulnerable, exposed, and violated. So, bad friends are most times seen doing this out of a desire for attention or to gain power over you. In some instant, they will make you trust them to tell them a secret and when they discover a secret about you, they don't hesitate to use the information they have about you as a means of control or manipulation.
9. Talks Badly About Yourself to Others
One of the most hurtful and damaging behaviors that bad friends can engage in is talking badly about you to others. This form of betrayal can have significant emotional and social consequences, as it undermines your reputation, erodes trust, and can lead to strained relationships. Often times, this behavior is usually out of jealousy, insecurity, or a desire to elevate their social standing at your expense. 
10. Always Absent When You Need Them
One of the most painful aspects of having bad friends is their consistent absence when you need them the most. They are always nowhere to be found, which can be incredibly disheartening and frustrating. Realizing that the people you thought you could rely on are nowhere to be found during your times of need is always painful.
What Are The Consequences of Bad Friendships?
Bad friendships can have various negative consequences on individuals and here are some common consequences:
Emotional distress.

Low self-esteem.

Unhealthy behaviors.

Lack of trust.

Stagnation or regression.

Bad decisions.

Illegal Activities.

Depression.
Ways To Avoid Bad Friendship
Having good friends is crucial for our overall well-being and personal growth. Conversely, being surrounded by bad friends can have negative consequences on various aspects of our lives which is why it is important to avoid bad friendships. recognize the markers and attributes of a toxic friendship is paramount. Armed with this knowledge, you can take proactive steps to mend or distance yourself from such relationships, fostering personal growth and embracing healthier connections.See some ways you can avoid bad friendship:
Trust your instincts.

Set boundaries.

Assess their values.

Observe their behavior.

Evaluate their supportiveness.

Assess the balance.

Communicate openly.

Surround yourself with positive influences.
Conclusion
Bad friendships always come with significant consequences on your well-being and overall happiness. In fact, they can drain your energy, hinder personal growth, and even lead to emotional distress. Therefore, it is crucial to recognize the signs of a toxic friendship and take proactive steps to avoid falling into such relationships. You deserve a healthy relationship that contributes positively to your growth and personal development. So, cheers to brighter and better relationships!
FAQ's
How do you deal with a bad friend?
Dealing with a bad friend can be challenging, but here are some steps you can consider:
Reflect on the situation. Consider the negative impact this friend has on your life, and ask yourself whether their behavior is something you can tolerate or work through.

Communicate your concerns and express your feelings calmly and assertively, focusing on specific

 behaviors that have been bothering you. Give them an opportunity to explain their perspective as well.

Set boundaries and communicate what you will and will not tolerate in the friendship.

Seek support from other friends, family members, or a trusted confidant for support and advice.

Evaluate the friendship if it is worth it with them.

Distance yourself if necessary.
What are the signs of a toxic friendship?
15 signs to watch out for to detect a toxic relationship or friendship:
Constant criticism.

Hate to support you and your goals.

Manipulation and control using emotional blackmail.

One-sided relationship.

Constant drama and fights.

Lack of trust and respect.

Jealousy and competition.

Always making themselves the victim.

Disrespect and no regard for your boundaries.

They receive more and never or hardly give to you.

They are always selfish.

Always ready to rub in a mistake and laugh at you.

Always making a negative impression on you in public.

You feel completely drained whenever you are with them.

They are abusive and don't easily forgive.
How to end a toxic friendship
Keep your distance by setting boundaries and don't forget to communicate your concerns.
Related Post: