To naturally boost libido is a crucial aspect of overall well-being. Additionally, libido, or sex drive, is a complex phenomenon that can be influenced by a variety of factors. These factors encompass physical health, mental well-being, the dynamics of relationships, and the choices made in one's lifestyle.
For example, physical health problems such as diabetes or heart disease can reduce libido, while mental health problems such as depression or anxiety can also have negative impacts. Similarly, relationship problems or a lack of intimacy can also lead to low libido. On the other hand, lifestyle choices such as a healthy diet, regular exercise, and good sleep can all help to boost libido.
In this comprehensive blog post, we will discuss 15 ways to boost libido naturally, additionally, we will be debunking common libido myths and also address frequently asked questions.
15 Ways to Boost Libido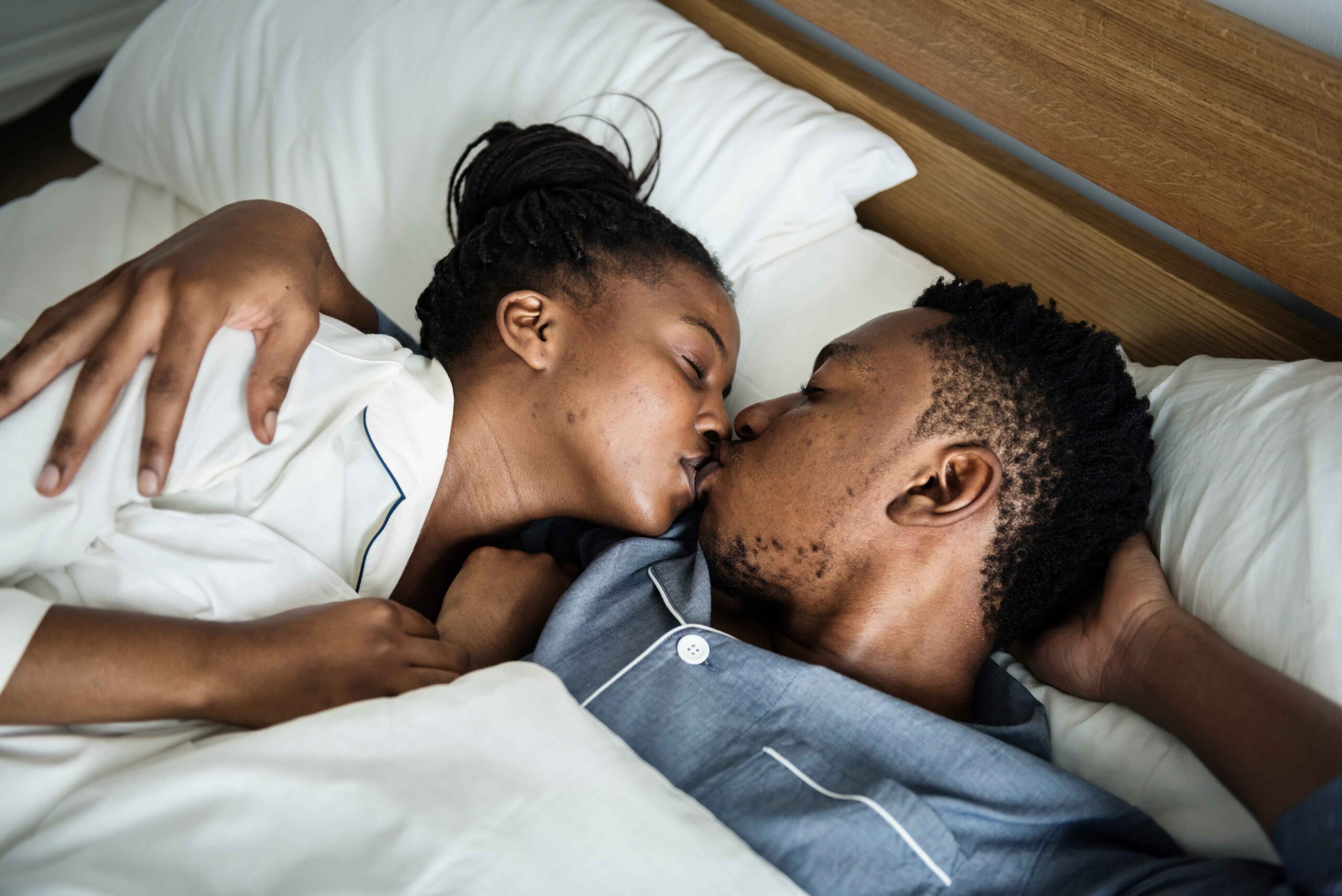 #1 Way to Boost Libido – Revitalize Your Libido
To begin with, explore stress management techniques like meditation or yoga to effectively boost libido. These methods actively combat the negative effects of chronic stress.
#2 Way to Boost Libido – Quality Sleep
Secondly, prioritize quality sleep to actively regulate hormone levels and, in turn, increase your libido.
#3 Way to Boost Libido – Stay Active
Additionally, engage in regular exercise to increase blood flow, release endorphins, and enhance overall well-being, thus helping to boost libido naturally.
#4 Way to Boost Libido – Libido-Boosting Foods
Furthermore, incorporate libido-enhancing foods like oysters, dark chocolate, avocados, and watermelon into your diet. These delectable aphrodisiacs will ignite desire and can help boost libido naturally.
#5 Way to Boost Libido – Nutrition
A balanced diet with fruits, vegetables, lean proteins, and whole grains helps to support overall health, including libido.
#6 Way to Boost Libido – Hydration Is Key
This is equally important, to stay hydrated, as it further contributes to all bodily functions, including sexual health, which plays a role in boosting libido.
#7 Way to Boost Libido – Moderate Alcohol and Quit Smoking
Reduce alcohol consumption and quit smoking to positively enhance sexual performance and desire.
#8 Way to Boost Libido – Strengthen Pelvic Muscles
Consider Kegel exercises for both men and women. These exercises help strengthen pelvic floor muscles, leading to enhanced sexual satisfaction and, additionally help boost libido.
#9 Way to Boost Libido – Sensual Experiences
Immerse yourself in sensory activities like massage, aromatherapy, or sensory exploration. These experiences help heighten desire and boost libido.
#10 Way to Boost Libido – Embrace Variety in the Bedroom
To add spice, infuse variety into your sexual routine to help reignite passion and desire, thus contributing to a boosted libido.
#11 Way to Boost Libido – Natural Aphrodisiacs
Herbs like ginseng, maca root, or horny goat weed, are known for their potential to enhance libido.
#12 Way to Boost Libido – Self-Care
Dedicate time to self-care activities that help you relax and feel fantastic about yourself. Activities like indulgent baths or spa days undoubtedly nurture your libido.
#13 Way to Boost Libido – Hormone Balance
Seek guidance from a healthcare professional if you suspect hormonal imbalances. These imbalances can negatively impact libido.
#14 Way to Boost Libido – Be patient
It takes time to increase your libido. Don't get discouraged if you don't see results immediately. Just keep trying the things that work for you and be patient.
#15 Way to Boost Libido – Fantasy Exploration
Finally, allow your imagination to soar by exploring sexual fantasies, either with your partner or through individual exploration. Communication with your partner is key, and if needed, consider consulting a sex therapist for guidance.
After our exploration of various ways to naturally boost libido, it's essential to address some common misconceptions and separate fact from fiction when it comes to our sexual desires.
Debunking Common Libido Myths
When it comes to sex and intimacy, there are many myths and misconceptions that often circulate. These myths can lead to misunderstandings about our sexual desires and can potentially impact our relationships.
To foster a healthier understanding of libido and ultimately improve sex life, let's debunk some common myths: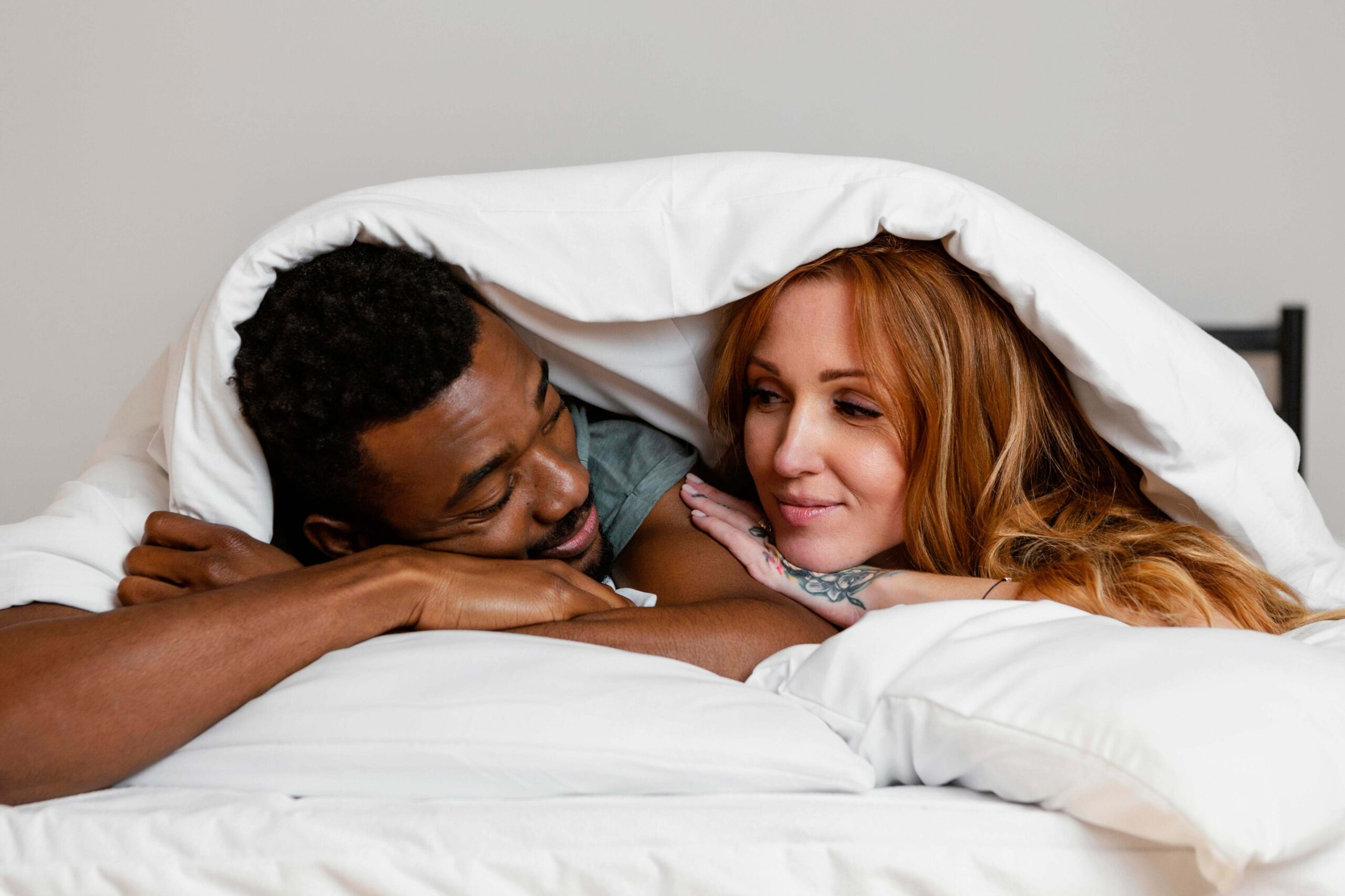 Myth 1: Men have a higher sex drive than women
This is a myth that has been in existence for many years, but there is no scientific evidence to support it. In fact, studies have shown that Men and women both have varying levels of sexual desire.
Myth 2: Only men experience erectile dysfunction (ED)
ED is a common condition that can affect men of all ages. However, women can also experience sexual dysfunction, such as low sexual desire or arousal.
Myth 3: Women who have had children will never have the same sex drive again
This is not true. While pregnancy and childbirth can sometimes affect a woman's sex drive, it is not permanent. Many women experience a renewed interest in sex after their children are born.
Myth 4: There is only one "right" way to have sex
There is no one-size-fits-all approach to sex. What works for one person may not work for another. The most important thing is to find what feels good for you and your partner.
Myth 5: More Sex Boosts Libido
While sexual activity may enhance desire, it doesn't automatically boost libido. Sometimes, low libido arises from other factors, and pressure for more sex often worsens the issue.
Myth 6: Masturbation Lowers Libido
Masturbation is a healthy and natural aspect of human sexuality. It can even help individuals become more attuned to their desires and preferences, consequently enhancing overall libido.
Herbs that Increase Libido
Several herbs have been traditionally associated with libido-enhancing properties. However, it is important to note that individual responses to these herbs often vary, and scientific evidence supporting their effectiveness is often limited.
Therefore, before incorporating any herbal supplements into your routine, it is important to consult with a healthcare professional to ensure they are safe and appropriate for you.
Here are some herbs that have been suggested to have potential to boost libido:
| Herb | Description and Potential Benefits | Considerations and Precautions |
| --- | --- | --- |
| Ginseng | Believed to increase energy, reduce stress, and enhance libido. | May interact with certain medications. |
| Maca Root | Thought to support hormonal balance, energy, and stamina. | Some people report digestive side effects. |
| Horny Goat Weed | Contains icariin, which may improve sexual function and libido. | Potential side effects; use with caution. |
| Tribulus Terrestris | Often promoted as a natural testosterone booster. | Mixed scientific evidence; use cautiously. |
| Damiana | An aphrodisiac with mood-boosting properties. | Limited scientific research. |
| Ashwagandha | May reduce stress and anxiety, potentially improving libido. | Safe for most people but consult a doctor if unsure. |
| Yohimbe | May increase blood flow to the pelvic region, enhancing arousal. | Can have side effects and interactions with meds. |
| Gingko Biloba | Thought to improve blood circulation and sexual desire. | May interact with blood-thinning medications. |
| Tongkat Ali | Believed to boost testosterone levels and enhance libido. | Limited scientific research; consult a doctor. |
| Cacao (Dark Chocolate) | Contains mood-enhancing compounds. | Consume in moderation for overall health. |
How Dates Increase Libido
Dates have been used as an aphrodisiac and are thought to boost libido, sex drive, and performance. Dates are a good source of natural sugars (fructose), fiber, vitamins (especially B vitamins), and minerals like potassium and magnesium, which are essential for overall well-being, including sexual health.
The potential benefits of dates on sexual health could be attributed to their nutritional profile:
1. Energy Boost
The natural sugars in dates provide a quick energy boost, which can be beneficial for maintaining stamina and energy during sexual activity.
2. Vitamin B Complex
B vitamins, which are found in dates, are also essential for maintaining hormone levels and overall energy levels, which can indirectly affect libido.
3. Minerals
Potassium and magnesium are important minerals for heart health and blood circulation. Good circulation is essential for sexual function, and these minerals will also contribute to cardiovascular well-being.
Wrap Up
In summary, understanding and nurturing our libido, our sex drive, is vital for a satisfying and fulfilling sex life. Libido is influenced by various factors like physical health, mental well-being, relationships, and lifestyle choices.
In this blog post, we've explored 15 natural ways to boost libido, debunked common myths, and discussed herbs linked to libido enhancement. We've also highlighted the role of dates in promoting sexual health due to their rich nutritional content.
Keep in mind that everyone's libido is unique, so it's essential to approach enhancement holistically. Be patient, as results may take time, and open communication with your partner is crucial.
Frequently Asked Questions
What time of day is libido highest?
Men feel horniest at 7:54 in the morning, while women at 11:21 in the night.
How do I know if my libido is low?
A decreased interest in sex.
What can I drink to have high libido?
Here are 5 drinks to naturally boost libido and sex drive:
Green Tea.
Black coffee.
Red wine.
Banana shake.
Pomegranate juice.
What time of the month is libido highest?
Libido typically peaks around ovulation, roughly in the middle of the menstrual cycle. This increase is often attributed to higher levels of estrogen and testosterone during this period. However, it's important to note that not everyone experiences a significant surge in desire during ovulation, as factors like stress, relationships, and overall health can influence libido at any point in the menstrual cycle. So, while a general trend exists, individual experiences may vary widely.
What foods increase libido?
Here are some foods that may help increase libido: oysters, dark chocolate, ginseng, maca, beef, eggs, nuts and seeds, fruits, and vegetables.
Additionally, other lifestyle changes that may help improve libido include regular exercise, getting enough sleep, reducing stress, and communicating with your partner.
Related Posts