In these modern times, technology has infiltrated every aspect of our lives, revolutionized industries, and reshaped the way we interact with the world around us. The food industry is no exception to this transformative wave.
The impact of technology in food industry is immense and multifaceted. Technology has significantly impacted every step of the food supply chain, from the moment food is produced on the farm to the moment it reaches our plates.
In this blog post, we will explore the profound impact of technology in the food industry, exploring its influence on farming practices, food processing, distribution, dining experiences, and more.
Impact of Technology In Food Industry
Technology is transforming the food industry, affecting every step of the food supply chain, from production to consumption. Here are some aspects of the food industry that are impacted by technology:
1. Farming and Agriculture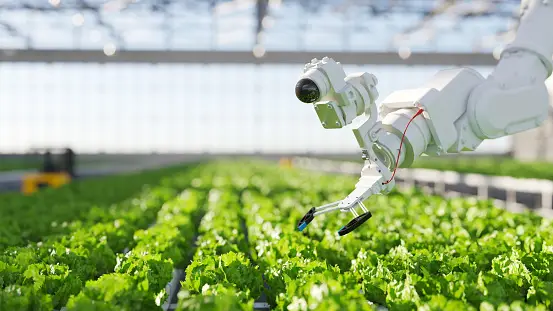 Technology has played a pivotal role in enhancing farming practices, at the very core of the food industry lies agriculture. For instance, precision agriculture leverages data-driven insights from sensors, satellites, and drones to optimize crop yields.
Farmers can monitor soil conditions, weather patterns, and plant health in real time, enabling them to make informed decisions regarding irrigation, pest control, and fertilization. This not only maximizes productivity but also minimizes resource wastage, making agriculture more sustainable.
Various other technologies are finding applications in agriculture, such as:
a. Genetically modified organisms (GMOs): Plants or animals that have had their DNA altered in a way that does not occur naturally are known as GMOs. To improve crop yields, resistance to pests and diseases, and nutritional content, GMOs can be used.
b. Vertical farming: Vertical farming is a method of growing crops in vertically stacked layers. This method can be used to grow food in urban areas with limited land space.
c. Hydroponics: Plants are grown without soil in hydroponics. Plants are instead grown in nutrient-rich water. This method can be used to grow food in areas with poor soil quality or water scarcity.
These advancements address challenges like food security and malnutrition, positively impacting both farmers and consumers.
2. Food Processing and Production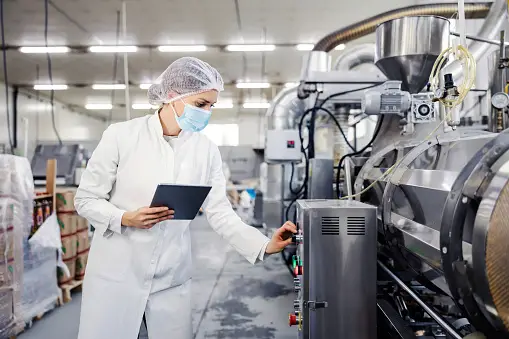 Technology is used to improve food processing and production in a variety of ways. For example, automation and robotics are used to streamline production lines, reduce human error, and improve food safety. Sensors are used to monitor food quality and safety, such as tracking the temperature and humidity of food during processing and transportation.
Artificial intelligence (AI) is used to develop new food products and improve food production processes, such as identifying new flavor combinations or optimizing the cooking process. 3D printing is used to create new food products and packaging, such as personalized food products or food packaging that is more sustainable.
3. Supply Chain and Distribution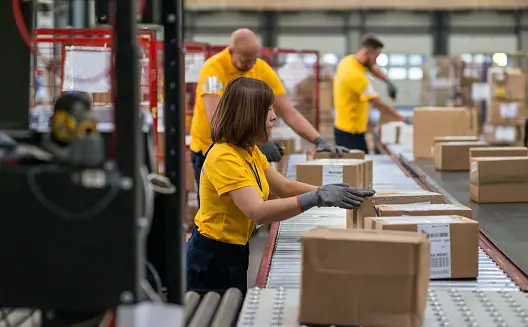 Technology is revolutionizing the food supply chain by making it more transparent and traceable. Blockchain, a distributed ledger technology, records every step of a food product's journey, ensuring authenticity and reducing the risk of fraud. Consumers can now trace the origins of their food, from the farm it was grown on to the store shelf.
Additional technologies employed in the food supply chain include:
a. E-commerce: E-commerce makes it easier for consumers to buy food online, which can help to reduce food waste and improve food access.
b. Online grocery delivery: Online grocery delivery is a service that delivers groceries to consumers' homes. This can save consumers time and hassle.
c. Drone delivery: Drone delivery is a new technology that is being used to deliver food to remote areas or in emergencies.
Consumers can order groceries from the comfort of their homes, and technology-driven logistics ensure prompt and reliable delivery.
4. Dining Experiences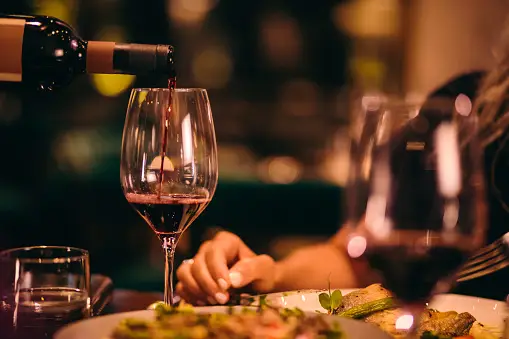 Restaurants and eateries are using technology to enhance the dining experience. Digital menus and touch-screen kiosks make ordering food more convenient. Augmented reality and virtual reality create immersive dining experiences.
Various other technologies are actively reshaping the dining experience, including:
a. Self-service kiosks: Customers can order and pay for food without having to interact with a human cashier.
b. Smart restaurants: Restaurants use technology to improve the dining experience. For example, sensors track customer movement and AI recommends dishes.
c. Food delivery apps: Customers can order food from their favorite restaurants and have it delivered to their homes.
d. Mobile apps: Foodies use mobile apps to locate nearby restaurants, make reservations, and read reviews.
Technology in food has transformed how we discover and choose dining options.
5. Food Waste Reduction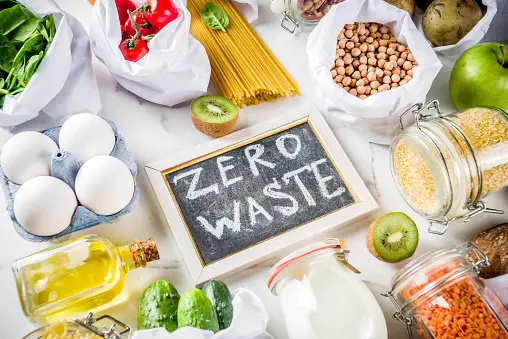 People are using technology to combat the global issue of food waste. Smart refrigerators equipped with sensors alert users when items are approaching their expiration dates. Apps suggest recipes based on ingredients available at home, minimizing food waste.
People can use dedicated apps and platforms to redirect surplus food from restaurants and events to those in need.
For instance, the Too Good To Go app connects businesses having surplus food that would otherwise go to waste with users.  Users can purchase "magic bags" of food at a discounted price, which they can then pick up at the business. This app has helped to reduce food waste by millions of pounds.
Another example is the FoodSaver brand of vacuum sealers. These sealers have the capability to extend the shelf life of food by eliminating air from the packaging, thus effectively preventing rapid food spoilage.
Using technology in food represents a potent tool for reducing food waste. Employing these and other technologies empowers us to contribute to crafting a more sustainable food system.
Here are some additional ways technology is actively reducing food waste:
a. Blockchain: Blockchain is a secure and transparent way to track the movement of food products and also help to prevent food from being lost or wasted.
b. Internet of Things (IoT): IoT devices monitor the temperature and humidity of food during storage and transportation, helping to ensure that food is kept fresh and safe to eat.
c. Artificial intelligence (AI): AI is used to develop new ways to predict food waste and identify solutions to prevent it.
Technology is being used to reduce food waste in a variety of ways, as it continues to develop, we can expect to see even more innovative solutions to this global problem.
6. Personalized Nutrition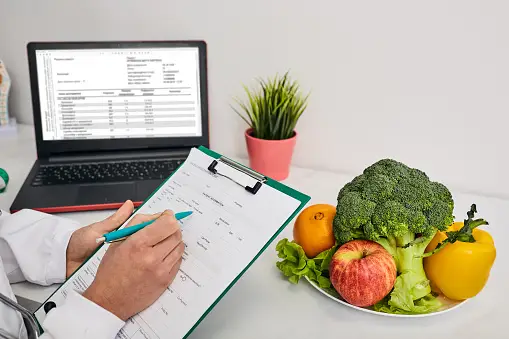 Technology in food is making personalized nutrition possible. Apps and platforms analyze users' dietary habits, health metrics, and goals to create personalized meal plans and nutritional recommendations. This empowers individuals to make informed decisions about their health and well-being.
The Rise app uses AI to create personalized meal plans for users based on their dietary preferences, health goals, and budget. It also provides users with access to recipes, grocery lists, and cooking videos.
Another example is the Kurbo app, which helps users lose weight and improve their health by tracking their food intake and activity levels. It also provides users with personalized coaching and support.
Personalized nutrition is still a new field, but it has the potential to revolutionize the way we eat. By tailoring diets to individual needs, we can help people reach their health goals and live healthier lives.
7. Environmental Sustainability
Technology is helping to make the food industry more environmentally sustainable. For example, vertical farming can enable the growth of crops in urban areas with limited land space and can also contribute to reducing water consumption.
Other technologies that are helping to reduce the environmental impact of the food industry include hydroponics and aeroponics, which are methods of growing plants without soil. These methods can help to reduce water consumption and the use of pesticides.
Smart agriculture uses sensors and other IoT devices to collect data on soil conditions, weather patterns, and crop growth. Farmers can utilize this data to make more informed decisions about irrigation, planting, and harvesting. This can help to reduce the use of resources and improve crop yields.
Cellular agriculture is a new technology that uses cells to grow meat, dairy, and other food products. This technology has the potential to reduce the environmental impact of food production by eliminating the need to raise and slaughter animals.
Challenges Of Technology In Food Industry
The impact of technology on the food industry is largely positive, but there are also challenges and considerations to be aware of.
One challenge is the digital divide, which refers to the gap between those who have access to technology and those who do not. This could lead to disparities in access to healthier food options, nutritional information, and online food services.
The integration of technology into food production and distribution poses another challenge: the cybersecurity risk. As the industry increasingly digitizes and interconnects various aspects, the demand for robust cybersecurity measures to safeguard sensitive information and thwart disruptions to the supply chain becomes imperative.
It is important to address these challenges and considerations as we continue to embrace the use of technology in the food industry. By doing so, we can ensure that everyone has access to the benefits of technology and that the food industry remains safe and secure.
The Future Of Technology In The Food Industry
The food industry is constantly evolving, and technology is playing an increasingly important role.
In the future, we can expect to see even more advancements in AI, machine learning, and data analytics, which will further refine the precision of agricultural practices and food processing.
Virtual reality and augmented reality will likely create even more immersive dining experiences, bridging the gap between the physical and digital worlds.
The emergence of cellular agriculture and lab-grown meats could revolutionize how we think about food production, addressing concerns related to resource consumption, animal welfare, and sustainability.
As consumer demand for transparency and sustainability increases, technology will play a crucial role in ensuring that food supply chains remain accountable and ethically responsible.
The future of technology in the food industry is full of possibilities. By embracing the use of technology, we can create a more sustainable, efficient, and equitable food system for everyone.
Final Thoughts
The impact of technology on the food industry is undeniable. From farm to fork, technology has transformed how we grow, process, distribute, and consume food. It has increased efficiency and convenience and paved the way for more sustainable and personalized approaches to nutrition.
However, it is important to address the challenges that these advancements bring and ensure that the benefits are accessible to all. As technology continues to evolve, it will undoubtedly bring even more transformative changes. The way we produce, distribute, and enjoy food will never be the same again. The impact of technology on the food industry is largely positive, but there are also challenges and considerations to be aware of.
Frequently Asked Questions on Technology in Food Industry
1. How does the food industry use technology?
Technology in the food industry is employed for various purposes, including improving production efficiency, ensuring food safety, and enhancing the overall dining experience. It is utilized in areas such as automated processing, quality control, and supply chain management.
2. What new technologies are emerging in the food industry?
Emerging technologies in the food industry encompass a wide range of innovations. Some examples include blockchain for traceability, AI-driven food processing, 3D printing of food products, and smart packaging solutions designed to extend shelf life and reduce food waste.
3. What are the benefits of technology in the food industry?
Technology offers numerous advantages in the food industry, including increased food safety through real-time monitoring, improved sustainability with precision agriculture techniques, enhanced convenience through food delivery apps, and the ability to create unique, personalized dining experiences for customers.
4. Can you provide examples of food technology?
Food technology examples include advanced cooking equipment like sous-vide machines, food preservation techniques such as vacuum sealing, food safety measures using sensors and data analytics, and innovative plant-based food production methods to meet growing consumer demand for sustainable alternatives.
Related Posts