Do you know why you rarely hear back from prospective employers, after you submit your CV? No, it is not some enemy that is out for you, neither is it because you don't have the right connections (in most cases, another story for another day). It most likely due to the fact that your CV didn't pass the ATS test. And so, it didn't even make it to the recruiters' table. Yes, that's why. Don't be so disbelieving.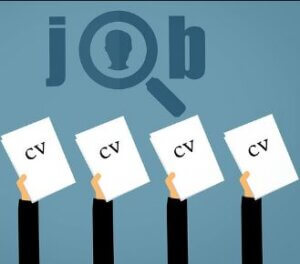 Recruiters cannot go through thousands of CVs in a limited period of time. They have plenty of other things to do, so they customize a piece of software and feed your CV to it, bam! If you make it through the testing of the software, good; if you don't, you could reapply again and again, all the while wondering and never knowing why.
What is the ATS?
ATS is the acronym for the applicant tracking system. It is an automated piece of software that helps recruiters in the recruitment process.
How?
It is quite simple. It does this by scanning CVs, ranking them, and providing shortlists of candidates. So, you see it's not that you have bad luck, you're just not doing something right. That's why you are reading this article!
The ATS CV is a document that helps the ATS scan with ease. The formatting (arrangement) of the document is very simple. This makes it easy for the ATS to scan, parse, and rank. An ATS compliant cv contains keywords that accurately fit the job offer. It also highlights relevant work experience and professional skills.
You may not be able to write the perfect ATS CV (there is no such thing as a perfect CV), but you can optimize your cv to be 100% ATS compliant. Just follow the following steps:
Reply to a specific job offer
Whatever the job title, make sure that your cv reflects it specifically. It won't help that you are applying for the post of "a sales executive" when the job clearly states "a marketing consultant".
Tailor your CV to the job offer
This means that everything you put on your cv must be relevant to the job that you want. That's right, everything from your skills to experience. Everything. Don't make that mistake of sending the same cv for every job. That's one of the worst mistakes you'll ever make in your job search.
Pick an ATS compliant CV template
This is pretty simple. There are lots of cv templates on the internet. Pick one, copy and paste onto a blank document, and go from there.
Choose the best CV format
There are three formats for writing CVs; chronological, functional, and reversed chronological. Of these three, your best bet is the reversed chronological format.
Choose ATS readable fonts
It is not a calligraphy contest, sir. Do not get carried away with all the fonts available on your laptop. The ATS will dump your CV in the bottomless pit.
Label your CV in a very clear manner
Do not use fancy subheadings! The recruiter doesn't care about your dramatic flair. Do not write experiences under the things that have made me who I am. You'll only confuse the ATS. Don't say we didn't warn you.
Use the right keywords
That's right. Especially those words you saw on the job ad. The ATS will be looking for them, so ensure you fix them in where necessary. Be sure to use role-specific terms. If you aren't sure what keywords to use, click here.
Put the right skills on your CV
For example, if the job ad specifies experience in using the Microsoft Office Suite of Products including Outlook, Word, Excel, be sure to include these under your skills. The ATS is weighted and specific, so if it doesn't find these specifications on your CV, your chances of getting shortlisted are reduced.
There you have it! How to write an ATS compliant CV, simple and straightforward. Oh, remember that your recruiter is human so you have to impress him. Make sure to include your achievements in your CV. Please avoid graphics, images, and charts, the ATS doesn't like them. Check to see if your CV should be submitted in pdf, doc, or docx., format. And finally, put your contact information somewhere other than the header and footer of your document.
Let us know if this helps.