Made In Lagos is finally out. Wizkid's much talked about was released at midnight on Oct 29th, 2020. The album has been subjected to a lot of scrutiny and reactions vary from love to disappointment, and in more funny cases, anger.
Made In Lagos is Wizkid's fourth studio album, dropping after Sounds from the Other Side in 2017. This makes it three years in the works. It was initially meant to be released on Oct 1st, 2018, but it was shifted to the 15th of October 2020. Two singles were released in that time period, however, Fever, and Master Groove. On the 15th of October, Wizkid made an announcement via his Twitter page that the album release would be shifted to a later date due to the EndSARS protests. And now, it is here.
Read also: Wizkid and Davido thrill fans with latest releases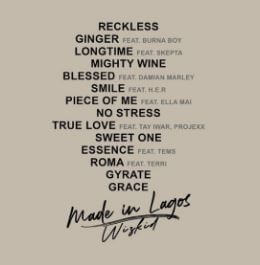 The album contains 14 songs and has several features from top-notch artists. Burna Boy and Damian Marley do some really classic work on their featured tracks. Ella Mai, H.E.R, and Tems show some incredible girl power and beautiful vocals. The album is a medley of sounds, vibes, and quiet maturity.
What were Nigerians expecting?
Nigerians were mostly expecting a party album. But that's not what this album is about. Made in Lagos is an album that showcases Wizkid's growth and increasing maturity. The lyrics are suggestive, they remind you of dim lights, satin sheets, and maybe a blunt, or two. Or wine in a paper cup if you prefer to drink.
This album is where Wizkid is at right now, and loyal fans will agree. Manchala is cultivating his sound and not trying to release club hits alone. It is safe to say that Wizkid has set his eyes on something only a few may be seeing.
But…
If he claims to be an international artist, then maybe this album is his stamp on that statement. But the question is, are his fans ready to go on that journey with him? Are Nigerians ready to listen to hybridized music? And judging from the reactions that have trailed the album release so far, the answer seems to be a loud NO.
It is safest to hope that the album may become readily accepted by the majority of Nigerians who are diehard afrobeat fans. Made In Lagos is a new thing, and it may surprise us yet. Oh, and out of fairness to the Prince of Afrobeats, he needs to hire good songwriters.