The word "technology" is derived from two Greek words, "techni" and "logia." Techni means art or craft, and logia mean related to study. Together, these words become "technologia," which means systematic treatment. We can define technology as the application of scientific knowledge to the practical aims of human life or to the change and manipulation of the human environment.
Technology has become an inseparable part of our daily lives, transforming the way we communicate, learn, work, and entertain ourselves. From the moment we wake up to the time we go to bed, we are surrounded by an array of technological marvels that shape and enhance our experiences.
Understanding these different types of technology is essential for comprehending the intricate web of advancements that surround us. let's get to it, shall we?
What are the 7 types of Technology?
There are different types of technology, Types of technology include,
Communication Technology
Information Technology
Medical Technology
Transportation Technology
Entertainment Technolgy
Educational Technology
Industrial Technology
1. Communication Technology
Communication technology plays a vital role in connecting people across the globe. It comprises the tools and systems used to transmit and exchange information efficiently. From ancient forms of communication, such as smoke signals and carrier pigeons, to today's advanced digital networks, communication technology has evolved significantly.
Statistics:
As of 2021, there are over 3.8 billion smartphone users worldwide (Statista).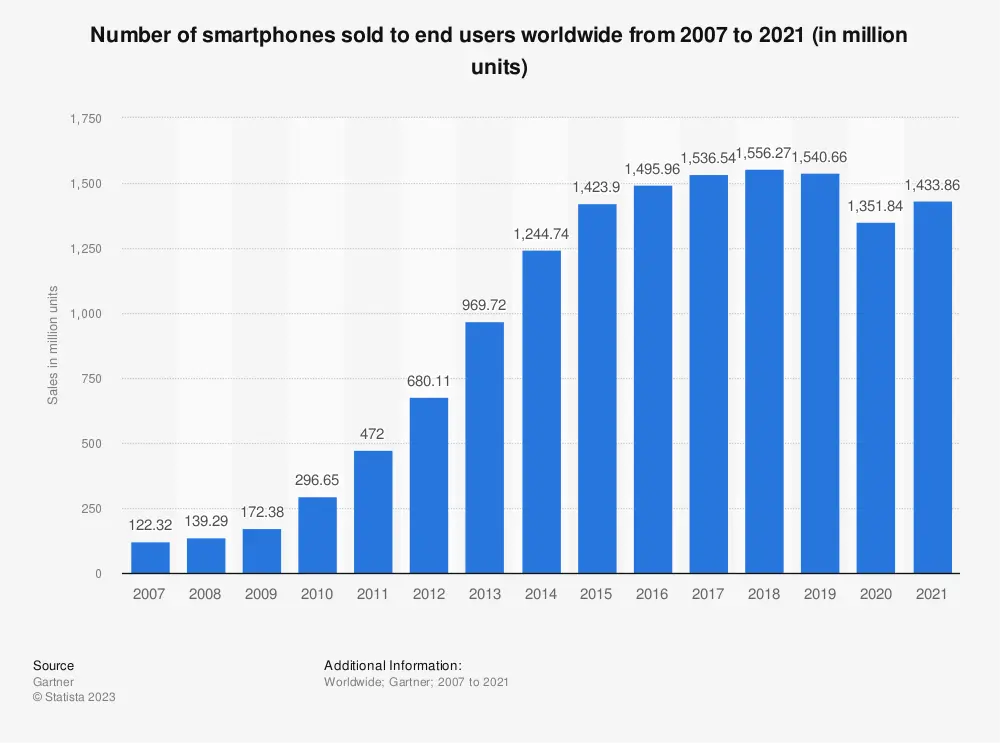 Emerging Trends:
Advancements in 5G networks: enable faster internet speeds and supports a higher volume of connected devices.
Internet of Things (IoT) devices: The growth of IoT devices, such as smart home devices and wearable technology, allows for seamless connectivity and data exchange.
Virtual communication tools: The rise of Video conferencing platforms and Virtual tools have transformed the way we communicate, especially in remote work settings.
2. Information Technology
This is all about the management and processing of data and information. It powers various systems like websites, software applications, cloud computing, data analysis, and cybersecurity measures. IT is essential for businesses, organizations, and individuals to efficiently store, process, and retrieve information.
Statistics
International Data Corporation (IDC) projected that "Global spending on digital transformation technologies is projected to reach $6.8 trillion by 2023"
The amount of global data is predicted to grow from 33 zettabytes in 2018 to 175 zettabytes by 2025 (IDC)
Emerging Trends
Artificial Intelligence (AI): These technologies are radically changing data analysis, automation, and decision-making processes.
Blockchain Technology: provision of secure and transparent data storage and transaction capabilities, revolutionizing industries like finance, supply chain management, and healthcare.
Quantum computing: The potential to solve complex problems exponentially faster than classical computers, leading to breakthroughs in fields like cryptography and optimization.
3. Medical Technology
This technology comprises the advancements that transformed healthcare and improved patient outcomes. It includes a wide range of tools, equipment, and procedures used in medical diagnosis, treatment, and patient care.
Medical technology plays a crucial role in enabling early detection, accurate diagnosis, effective treatments, and enhanced patient monitoring.
Statistics
The global medical technology market was valued at approximately $456 billion in 2020 and is expected to reach $665 billion by 2026 "Grand View Research"
By 2030, the number of people aged 60 and above is projected to reach 1.4 billion, driving the demand for medical technologies "World Health Organization".
Emerging Trends
Personalized medicine: Advancements in genomics and molecular diagnostics enable tailored treatments based on an individual's genetic makeup
Regenerative medicine: This technology field focuses on developing therapies that stimulate the body's natural healing processes, such as tissue engineering and stem cell research.
Nanotechnology applications in healthcare: Precise drug delivery, targeted imaging, and the development of advanced diagnostic tools at the nanoscale.
4. Transportation Technology
These are technological Innovations that enable the movement of people and goods efficiently and safely. It includes various modes of transportation, including land, air, and sea, as well as the infrastructure, vehicles, and systems that support them.
Statistics
The global electric vehicle market is estimated to reach 54.23 million units by 2030, with a compound annual growth rate (CAGR) of 32.5% "Fortune Business Insights"
In 2019, the global aviation industry carried 4.5 billion passengers "International Air Transport Association".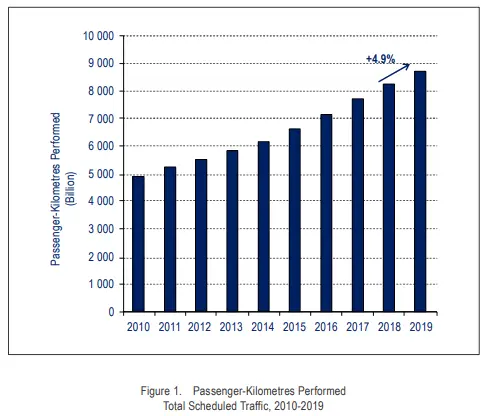 Emerging Trends
Self-driving cars: Autonomous vehicles help to enhance road safety, improve traffic flow, and provide increased mobility for individuals who are unable to drive.
Advanced air mobility: Innovations in urban air mobility, such as electric vertical takeoff and landing (eVTOL) aircraft, could revolutionize short-distance transportation in urban areas.
Electric vehicles: This technology aims to reduce carbon emissions and reliance on fossil fuels, promoting a more sustainable transportation system.
5. Entertainment Technology
This technology enhances our leisure and recreational experiences. It encompasses various forms of media, gaming, virtual reality, and immersive technologies that entertain and engage users.
Statistics
The global video game market is expected to reach $295 billion in revenue by 2026 "Statista"
Sales of virtual reality (VR) and augmented reality (AR) devices are estimated to reach 6.4 million units in the United States in 2022 "Consumer Technology Association"
Emerging Trends
Extended Reality (XR): Immersive experiences in gaming, entertainment, and other industries.
Holographic displays: This technology is advancing, enabling realistic three-dimensional projections for various applications, including entertainment and live events.
Advancements in immersive gaming experiences: From realistic graphics to haptic feedback, innovations in gaming technology offer more immersive and interactive gameplay.
6. Educational Technology
Often referred to as EdTech, This technology focuses on using technology to facilitate and enhance teaching and learning processes. It encompasses digital tools, software applications, and online platforms that support educational activities.
Statistics
Global EdTech investments reached $16.1 billion in 2020, more than doubling from the previous year "HolonIQ".
The e-learning market size is projected to reach $374.3 billion by 2026, with a CAGR of 15.4% from 2021 to 2026 "Market Research Future".
Emerging Trends
Adaptive learning systems: Adaptive learning technologies use data analytics and AI to personalize learning experiences based on individual needs and learning styles.
Virtual classrooms: Online learning platforms and virtual classroom environments enable remote education and provide access to a wide range of educational resources.
Artificial Intelligence in Education: AI technologies can automate administrative tasks, provide personalized learning recommendations, and enhance student assessment and feedback processes.
Gamification of learning: Gamified learning experiences leverage game elements to make education more engaging, interactive, and enjoyable.
7. Industrial Technology
This technology drives advancements in manufacturing, production, and industrial processes. It focuses on improving efficiency, productivity, and automation in various sectors, including manufacturing, energy, and logistics.
Statistics
94% of industrial sector executives believe that digital transformation will be crucial for their organizations' success "Deloitte".
The global market for industrial automation is projected to reach $306.2 billion by 2026, with a CAGR of 8.9% from 2021 to 2026 "MarketsandMarkets".
Emerging Trends
Industrial Internet of Things (IIoT): The integration of sensors, connectivity, and data analytics in industrial processes enables real-time monitoring, predictive maintenance, and optimized operations.
Robotics: Advancements in robotics technology, including collaborative robots (cobots) and autonomous robots, enhance manufacturing processes, increase productivity, and improve worker safety
Additive manufacturing (3D printing): 3D printing technologies enable rapid prototyping, customized production, and material-efficient manufacturing processes.
Interconnection and Overlap of Technologies
The seven types of technology we have discussed are not isolated entities, In most cases they intersect and interact with one another, fostering collaborations and driving further progress.
Here are some key interconnections among these types:
Communication Technology and Information Technology:

Communication technology relies on information technology infrastructure for data transmission and connectivity.
Information technology supports the storage, processing, and management of data crucial for communication technology.

Medical Technology and Information Technology:

Medical technology increasingly integrates with information technology for data management, telemedicine, and healthcare advancements.
Information technology enables medical research, precision medicine, and data-driven healthcare practices.

Transportation Technology and Communication Technology:

Transportation technology and communication technology collaborate to enhance mobility, safety, and real-time information for travelers.
Communication technology also contributes to improved public transportation systems and connected vehicles.

Entertainment Technology and Information Technology:

Information technology powers entertainment technology platforms, streaming services, and personalized content delivery.
Entertainment technology generates data for analytics and AI-driven recommendations, which enhances user experiences.

Educational Technology and Information Technology:

Educational technology relies on information technology for online learning platforms, digital resources, and personalized learning experiences.
Information technology uses educational technology to enhance data-driven learning analytics and adaptive learning approaches.

Industrial Technology and Information Technology:

Industrial technology leverages information technology for automation, data analysis, and process optimization.
Information technology supports digital transformation in industrial sectors, enabling data-driven decision-making and smart manufacturing.
What are the main types of technology?
There are six main types of technology. They are mechanical technology, medical technology, communications technology, electronic technology, and industrial and manufacturing technologies.
Mechanical Technology: This type of technology involves the use of mechanical systems, machines, and tools to produce, control, and transmit motion. Examples include engines, motors, gears, and mechanical devices used in various industries.
Medical Technology: Medical technology encompasses technologies used in the field of healthcare for diagnosis, treatment, and monitoring of medical conditions. It includes medical devices, imaging equipment, surgical instruments, prosthetics, and advanced medical procedures.
Communications Technology: This type of technology focuses on the transmission and exchange of information and includes devices and systems used for communication purposes. Examples include telephones, radios, televisions, satellites, internet communication tools, and networking infrastructure.
Electronic Technology: Electronic technology revolves around the study, design, and application of electronic circuits and components. It includes electronic devices such as computers, smartphones, televisions, digital cameras, audio equipment, and electronic systems used in various sectors.
Industrial and Manufacturing Technology: This category encompasses technologies used in industrial and manufacturing processes to enhance efficiency, productivity, and automation. It includes robotics, automation systems, assembly line equipment, quality control systems, and advanced manufacturing techniques such as 3D printing.
Energy Technology: Energy technology focuses on the production, distribution, and efficient utilization of energy resources. It includes renewable energy technologies (solar, wind, hydroelectric), power generation systems, energy storage, and energy management systems.
These six main types of technology represent significant areas of technological advancements and their applications in different sectors.
What is the top 10 technology?
Top ten essential tech trends you should be following in 2023;
Progress in Web3.
Bridging the Digital and Physical World.
Increasingly Editable Nature.
Quantum Progress.
Progress in Green Technology.
Robots Will Become More Human.
Progress in Autonomous System.
More Sustainable Technology.
More Sustainable Technology
Conclusion
Technology has become a major part of our lives, transforming every aspect of society, From the machines and tools of mechanical technology to the medical devices of medical technology, and from the communication devices of communications technology to the electronic gadgets of electronic technology, each type plays a significant role in our daily lives. Additionally, the advancements in industrial and manufacturing technology have revolutionized production processes, while energy technology has shaped the way we generate and manage power.
Related Posts.