Welcome to our exciting journey through Germany, where we unveil the top 10 major cities in Germany that you can Explore. So, from vibrant metropolises to charming historic towns, Germany offers a diverse range of destinations that cater to every traveler's taste. Whether you're a history buff, a nature enthusiast, a food lover, or an art aficionado, this captivating country has something for everyone.
In addition, whether you're planning a trip to Germany for entertainment, business or simply seeking inspiration for your next adventure, join us as we embark on an unforgettable exploration of the topic "What are the 10 major cities in Germany that you can Explore". Therefore, get ready to immerse yourself in the rich tapestry of German culture, indulge in mouthwatering cuisine, and create memories that will last a lifetime
Where is Germany?
Germany is a nation in Central Europe that runs from the Alps to the North Sea and the Baltic Sea across the North European Plain. It is Europe's second-most populous nation after Russia and the continent's seventh-largest by land area.
Germany is well known for its extensive history, beautiful architecture, and top-notch cultural activities. Each of the cities on our list is a must-visit location because of its own personality, population, and attractions. So, these cities, which range from Munich's beautiful charm to Berlin's busy capital, etc, represent the finest that Germany has to offer.
What are the 10 major cities in Germany that you can Explore thus 2023?
1. Berlin
Famous for Berlin Wall and Brandenburg Gate
The capital city of Germany, Berlin was split by its infamous wall between 1961 and 1989. Since German reunification in 1990, Berlin has emerged as a global center of culture, education, media, tourism, politics, and science.
Furthermore, It is known for its rich history, including the Berlin Wall and Brandenburg Gate. The city offers a vibrant arts and culture scene, with numerous museums, galleries, and theaters. Peculiar to Berlin is its diverse nightlife and the unique blend of architectural styles.
2. Munich
Famous for its Oktoberfest celebration and traditional beer gardens.
Munich is in southern Germany, So, it is famous for its Oktoberfest celebration and traditional beer gardens. Also, the city is home to stunning landmarks like the Nymphenburg Palace and the Marienplatz Square, where the famous Glockenspiel can be found. Munich is also known for its thriving technology and automotive industries.
3. Hamburg
Famous for the historic Speicherstadt warehouse district and the modern HafenCity.
Hamburg is in northern Germany, it is a major port city. So, It boasts a picturesque waterfront, including the historic Speicherstadt warehouse district and the modern HafenCity. Visitors can explore the vibrant nightlife of the Reeperbahn district and enjoy a boat tour along the Elbe River. Also, Hamburg is renowned for its maritime heritage and the iconic Elbphilharmonie concert hall.
4. Frankfurt
Famous for modern skyscrapers
Frankfurt in western Germany, is a bustling financial hub and home to the European Central Bank. So, The city's skyline is dominated by modern skyscrapers, earning it the nickname "Mainhattan." Frankfurt's historic center, Römerberg, offers charming medieval architecture, while the Palmengarten botanical garden provides a tranquil escape.
5. Cologne
Famous Europe's largest street carnivals, the Gothic cathedral, the Kölner Dom
Cologne in western Germany, is famous for its stunning Gothic cathedral, the Kölner Dom. So, The city hosts one of Europe's largest street carnivals, attracting visitors from around the world. Cologne is also known for its vibrant arts scene, with numerous museums and galleries, as well as its unique local beer, Kölsch.
6. Stuttgart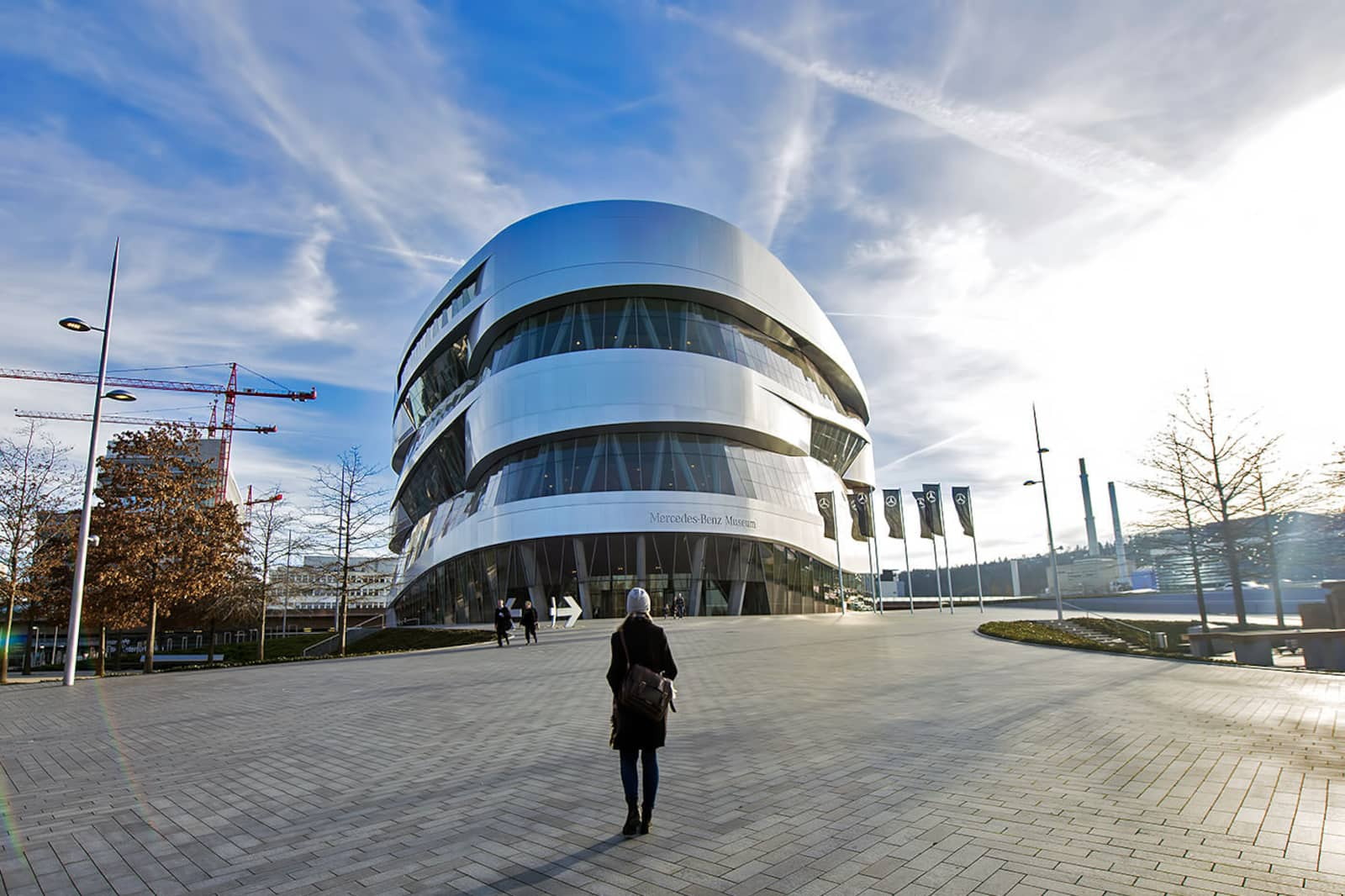 Famous for the automotive industry: Automobile museums, Mercedes-Benz and Porsche
Situated in southwestern Germany, Stuttgart is renowned for its automotive industry, being the birthplace of Mercedes-Benz and Porsche. The city offers a range of automobile museums, including the Mercedes-Benz Museum and the Porsche Museum. Stuttgart is surrounded by picturesque vineyards and is known for its green spaces, such as Rosenstein Park.
7. Düsseldorf
Famous for annual carnival celebrations, fashion, and shopping scenes.
Düsseldorf in western Germany, Düsseldorf is a vibrant city known for its fashion and shopping scene. So, the Königsallee boulevard is lined with luxury boutiques, while the Altstadt (Old Town) offers charming streets filled with bars and restaurants. Düsseldorf is also famous for its annual carnival celebrations and the modern architecture of the Media Harbor.
8. Leipzig
Famous for the Peaceful Revolution of 1989 and its rich musical heritage.
Leipzig in eastern Germany, is a city with a rich musical heritage. So, It is renowned for being the home of Johann Sebastian Bach and the place where the peaceful revolution leading to the fall of the Berlin Wall began. Leipzig's cultural scene thrives with its opera house, Gewandhaus Orchestra, and the annual Leipzig Book Fair.
Nuremberg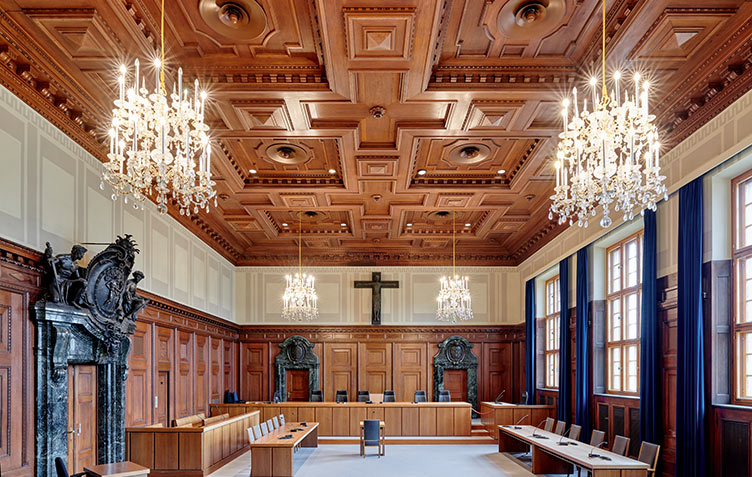 Famous for its well-preserved historical landmarks: Imperial Castle and the Nuremberg Trials Memorial
Nuremberg in southern Germany, is known for its medieval architecture and historical significance. So, the city's Imperial Castle and the Nuremberg Trials Memorial are popular tourist attractions. Nuremberg is also famous for its Christmas market, one of the oldest and most traditional in Germany.
Dresden
Famous for stunning Baroque architecture eg Frauenkirche, Zwinger Palace
Dresden in eastern Germany,  is renowned for its stunning Baroque architecture. So, the city's Frauenkirche, Zwinger Palace, and Semperoper opera house are must-visit attractions. Also, Dresden is known for its art collections, including the Old Masters Gallery, and its picturesque location along the Elbe River.
FAQ
1. What is Germany's full name?
Germany, officially the Federal Republic of Germany, is German Deutschland or Bundesrepublik Deutschland.
2. What states are in Germany?
The 16 federal states are Schleswig-Holstein, Hamburg, Mecklenburg-Vorpommern (Mecklenburg-West Pomerania), Bremen, Brandenburg, Berlin, Niedersachsen (Lower Saxony), Sachsen-Anhalt (Saxony-Anhalt), Sachsen (Saxony), Thüringen (Thuringia), Hessen (Hesse), Nordrhein-Westfalen (North Rhine-Westphalia), Rheinland-Pfalz (Rhineland-Palatinate), Saarland, Baden-Württemberg and Bayern (Bavaria).
3. What language is spoken in Germany?
The official language of Germany is German, with the majority of people (almost 95%) using German as their first language. Also, Sorbian, which is spoken by 0.09% of the population in eastern Germany, and North Frisian, which is spoken by 10,000 people in Nordfriesland and accounts for 0.01% of the population, are both minority languages.
4. Which city is the cheapest in Germany?
Which German city is the most affordable? Germany's least expensive cities to live in include Bielefeld, Frankfurt (Oder), Halle, Krefeld, and Passau. So, Either of these can be the cheapest choice for you, depending on your budget. Hence in our opinion, Halle is the best German city in which you can reside.
5. What is the most visited city in Germany?
Berlin is Germany's largest and most visited city.
6. Which German city is best for foreigners?
8 Best Places to Live in Germany as foreigners are: Berlin, Frankfurt, Hamburg, Munich, Stuttgart, Dresden, Cologne, Leipzig.
7. Which German city is the most international?
Frankfurt draws a lot of visitors from outside of Germany and Europe due to its strategic location and reputation as Germany's financial hub. So, this is one of the best cities in Germany to live as a foreigner due to its internationality and wealth of employment prospects.
8. Which state in Germany speaks English?
Bremen, Baden-Württemberg, and Bavaria are German states where English is very well-spoken.
9. Can you live in Germany without speaking German?
Sure, but there are various options to learn German, including language applications and integration courses, which you can read more about here. Despite the fact that living in Germany without knowing any German is possible, you will certainly have limited experience at best.
10. How many years does it take to get citizenship in Germany?
A person must have held the proper residency permit for at least eight years in Germany in order to be qualified for citizenship. After seven years, individuals who are foreign nationals and have successfully completed an integration course are qualified for citizenship.
In conclusion
In 2023, Germany offers a plethora of exciting cities to explore. So, each city has its own unique beauty, from the energetic capital of Berlin to the classic beer gardens of Munich, the gorgeous shoreline of Hamburg, and the financial center of Frankfurt. Furthermore, the country's allure is enhanced by the Gothic cathedral in Cologne, the automotive legacy in Stuttgart, and the fashion scene in Düsseldorf.
In addition, this list is completed by the musical history of Leipzig, the historical significance of Nuremberg, and the Baroque architecture of Dresden. Germany's biggest cities guarantee an outstanding exploring experience in 2023 with a blend of history, culture, and distinctive attractions.
Related Post: