Summer is the perfect time to unwind and indulge in some much-needed relaxation, and what better way to do that than with a memorable vacation? Whether you're planning a beach getaway, a road trip, or a city break, one thing is for sure: you'll need some stylish outfits to make the most of your trip. From flowy maxi dresses to cute sundresses, there are plenty of affordable options to choose from.
In this article, we've rounded up 20 affordable and stunning vacation dresses for a memorable summer that won't break the bank, so you can look and feel your best all summer long.
20 Affordable and Stunning Vacation Dresses for a Memorable Summer
1. Spaghetti Summer Print Cutout Slip Maxi Dress
This dress is a perfect addition to your vacation wardrobe, with its unique hollow suspenders design and textured print on a flowing, full skirt. This dress is so versatile that you can also wear it for your daily activities. Simply pair it with beach flip flops and a beach hat for a complete summer look.
2. Backless Cut Out Fringe Dress
The quality of the fabric used in this dress is exceptional. What I particularly appreciate about this dress is how well it supports the bust area, eliminating the need for a bra. Additionally, the way it fits snugly and comfortably in the hip region is remarkable. The fringe detailing on this dress enhances its already stunning and unique appearance, making it a perfect summer outfit. One of the best things about this dress is its versatility, as it can be worn to a fancy dinner date or as a casual beach attire.
3. Black Fringe Detail Midaxi Dress
This dress is tailored for those with an hourglass figure. It is a sheer dress with a bodysuit underneath, offering a unique combination of coverage and transparency. While the upper portion is not see-through, the lower part, from the waist down, is designed to be transparent. This maxi dress is perfect for a summer vacation, as it gives off a relaxed and carefree vibe. The dress is crafted with subtle adjustments to enhance and flatter the natural curves of the body, resulting in a perfect fit that accentuates your figure.
4. Strappy Crochet Maxi Dress
Get ready to turn heads in this incredible maxi dress! This stunning crochet design is sure to catch everyone's attention. It has long straps behind which can be tied for a more secure fit. Crochet outfits are known for their stretchiness, ensuring that this dress will fit comfortably. Overall, this outfit is absolutely gorgeous and exudes a seductive and spectacular vibe.
5. Zebra Print Satin Maxi Dress
This dress is perfect for a summer vacation. The long, open-back design extends down to the waist area, while the V-shaped front adds a touch of class and elegance. The dress is both lightweight and form-fitting, allowing for a comfortable and flattering fit that is perfect for a relaxing and carefree summer getaway.
6. Two Piece Halter Neck Trouser Set
What is not to love in this stunning ensemble? This elegant combo features a halter neck top that is both stylish and comfortable, with a figure-flattering fit that hugs the body perfectly. The trousers are equally impressive, with a wide-leg design that flows beautifully with each step. The set is crafted from lightweight and breathable fabric, making it ideal for warm summer days. Whether you're going to a brunch date or a night out with friends, this two-piece set is sure to turn heads and make a statement.
7. Strapless Maxi Dress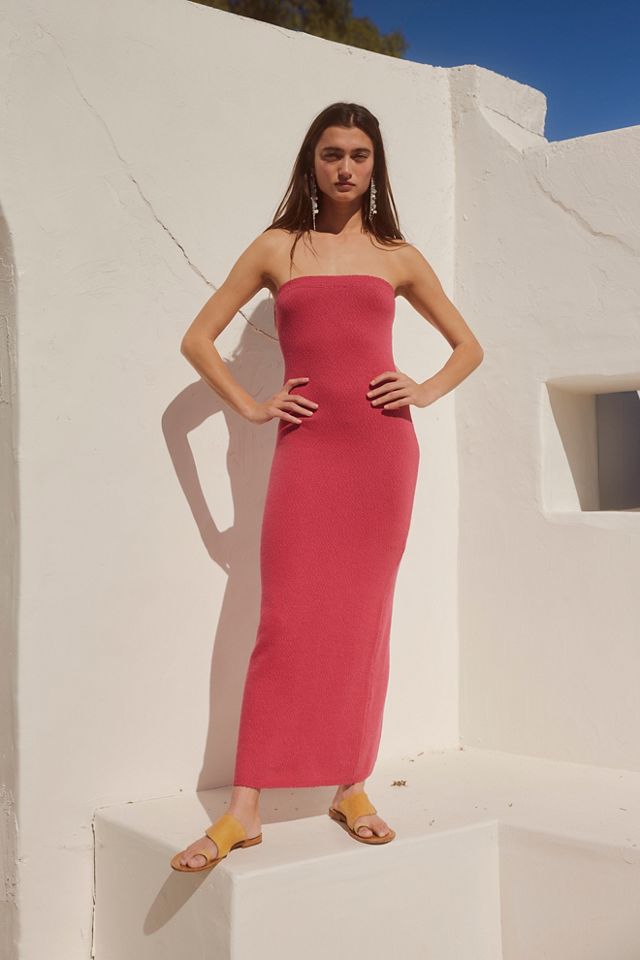 This dress is both chic and sophisticated, making it a versatile piece that can be worn for a variety of occasions. Its effortless design makes it a fabulous addition to any wardrobe. Additionally, this dress is ideal for vacation, as it is easy to pack and can be worn in a variety of settings, from a casual day at the beach to a fancy dinner out.
8. Floral Print Dress
This floral print dress is an exquisite choice for a stunning vacation outfit, destined to create unforgettable memories during the summer season. The delicate floral patterns scattered across the fabric evoke a sense of natural elegance and grace. This dress is like a breath of fresh air, embodying the spirit of carefree days and sunny adventures. Its flowing silhouette allows for comfortable movement, making it ideal for exploring new destinations or lounging by the beach. Whether strolling through vibrant markets or enjoying sunset cocktails, this floral print dress is sure to turn heads and leave a lasting impression. With its captivating charm and undeniable allure, it is a must-have piece for anyone seeking a memorable summer vacation.
9. Black Crochet Maxi Dress
This dress is the epitome of a stunning vacation outfit, perfect for creating unforgettable memories during a memorable summer. Its black crochet design exudes a captivating allure, making it a true showstopper. The intricate crochet work adds an element of elegance and sophistication, while the maxi length adds a touch of glamour and grace. This dress effortlessly combines comfort and style, allowing you to embrace the warm summer breeze and enjoy every moment of your vacation. It's a must-have for those seeking a memorable summer vacation filled with style and sophistication.
10. Two Piece Button Front Shirt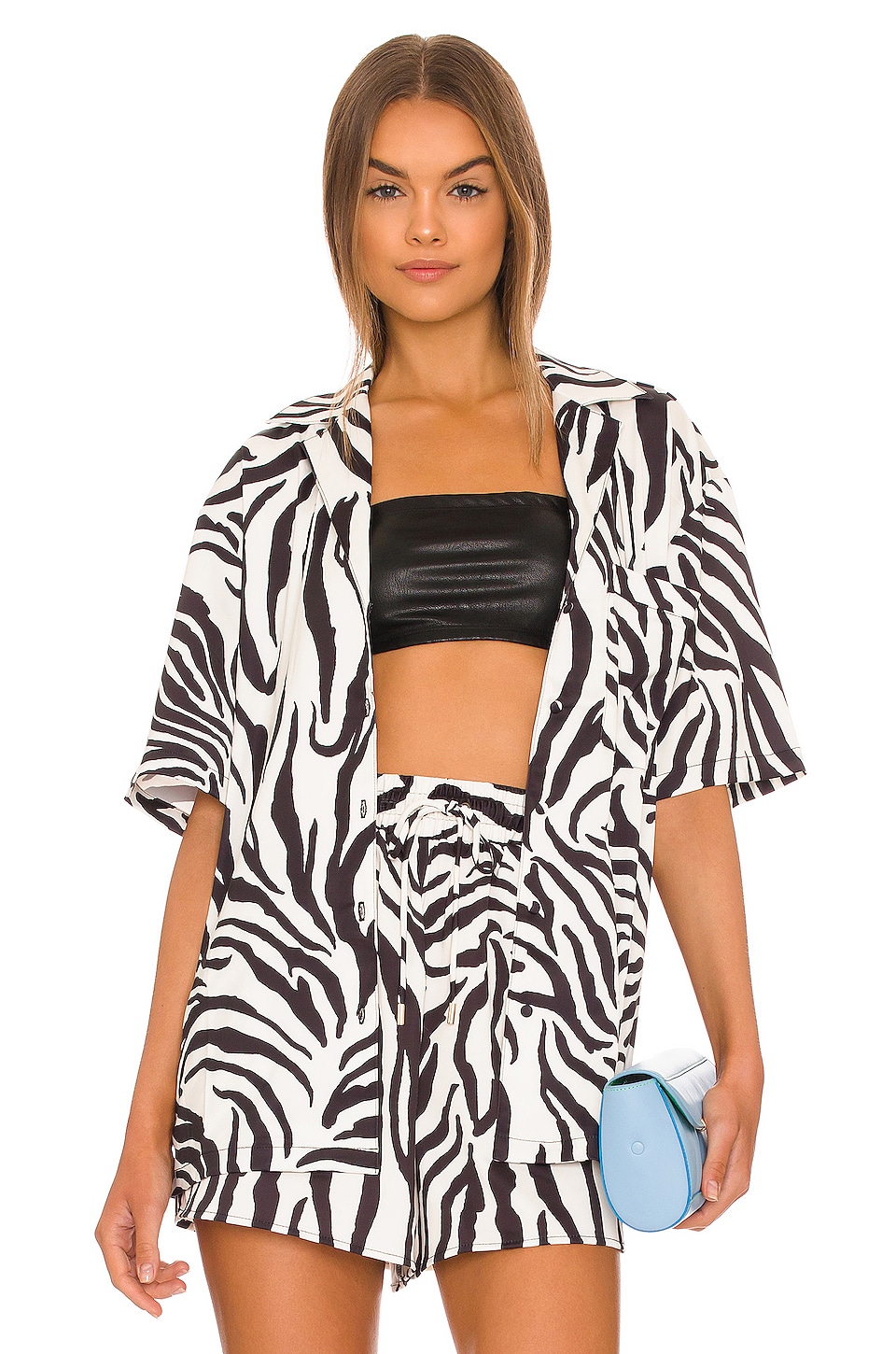 You simply can't make a mistake with this fabulous 2 piece animal print matching set. It provides a delightful combination of comfort and breathability, particularly when faced with scorching hot weather. Whenever you find yourself uncertain about what to wear, especially during a vacation, this 2 piece set becomes your reliable go-to outfit. What's more, the versatility of a matching set like this allows you to effortlessly restyle by wearing the top and shorts separately. It's a fantastic feature that amplifies the value and style of this ensemble.
11. Knit Bodycon Dress
The form-fitting silhouette of this dress hugs the body in all the right places, accentuating the curves with confidence and style. The knit fabric adds an element of sophistication and comfort, allowing you to look and feel effortlessly chic while exploring your vacation destination. Whether you're strolling along a picturesque beach or dancing the night away at a beachside party, this dress is sure to turn heads and leave a lasting impression. Its versatility allows you to dress it up or down with accessories, making it suitable for both casual daytime adventures and glamorous evening affairs.
12. White Two-Piece High Slit Skirt Set
This ensemble features a beautifully coordinated crop top and skirt in a crisp white hue, exuding a sense of freshness and sophistication. The high slit on the skirt adds a touch of allure and playfulness, allowing you to showcase your legs and embrace the carefree spirit of summer. Whether you're strolling along sandy beaches or enjoying a sunset cocktail by the pool, this outfit will make you feel like a true fashion icon. The breathable fabric keeps you cool and comfortable even in the hottest weather, while the stylish design ensures you stand out in any vacation setting.
13. Tube Top & Layered Skirt Set
This set comes highly recommended for a summer vacation, offering exceptional comfort with its flowing skirt that allows you to indulge in delicious meals without any concerns about a protruding stomach.
14. Crochet Lace Bodycon Mini Dress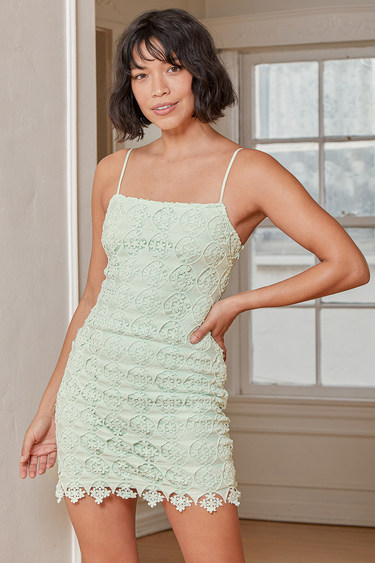 This is a summer-ready dress that has adjustable spaghetti straps and a straight neckline. Its lightweight and breathable fabric ensures comfort even in the warmest weather, allowing you to fully enjoy every moment of your vacation
15. Assymetrical One-Shoulder Dress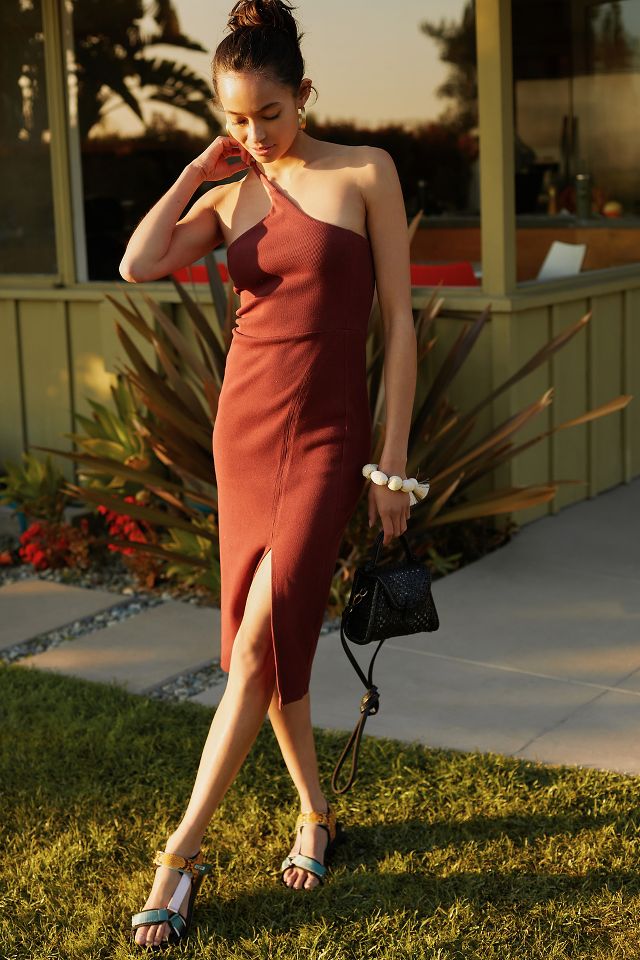 This dress is an absolute stunner. Its unique design featuring a single shoulder strap adds an element of intrigue and sophistication. The asymmetrical hemline adds a playful and flirty touch, making it an ideal choice for embracing the carefree spirit of summer.
16. Spaghetti Strap Ball Gown
Consider packing this exquisite short black ball gown for your vacation, as it is ideal for special occasions like dinners or glamorous events. Plus-size individuals will especially appreciate this outfit for its exceptional comfort and flattering design.
Vacation Dresses with Sleeves
1. Black Two Piece Skirt Set
The fit of this set is perfect. The cut-out skirt is incredibly long, featuring a girl-friendly design with a slit at the back. The gorgeous top is padded around the shoulders, providing a beautiful and flattering outline. This outfit is perfect for a date night during summer because it shows the right amount of skin and what's more? The skirt and top can be worn separately. Overall, this outfit is giving everything is should give!
2. Cutout Mini Sweater Dress
This black knitted dress is absolutely incredible, it's truly breathtaking. Its texture is delightful, and it's the kind of dress that exceeds expectations when you take it off the hanger. The length is on the shorter side, adding to its charm. The knitted fabric is incredibly attractive, and it fits like a dream, accentuating the curves of the body perfectly. The deep v-neckline with a charming circular detail in the center evokes a sense of vacation and exudes those delightful vacation vibes. Moreover, it's versatile enough to be worn for a night out during your vacation as well.
3. Two Piece Split Leg Midaxi Skirt
I think you'll adore adding this midaxi skirt to your wardrobe collection! The skirt is crafted from a beautiful cream woven material that features ruched detailing and a split leg design. The cream two-piece set is both elegant and sophisticated. The skirt's length is impressively long, with a tight fit and a long slit that extends from the hip area downward. I particularly love how the skirt hugs the body, creating a flattering silhouette. The matching crop top and mules complement the skirt perfectly, resulting in a luxurious ensemble that is sure to turn heads.
4. Short Knitted One-Shoulder Dress
With its unique design and alluring one-shoulder style, this dress exudes elegance and sophistication. The knitted fabric adds a cozy and comfortable touch, perfect for those warm summer days and breezy nights. Its shorter length adds a playful and flirty element, allowing you to showcase your legs and embrace the carefree spirit of vacation. Whether you're exploring vibrant city streets or lounging by a tropical paradise, this dress will make you feel like a fashion icon. Its versatility makes it suitable for both daytime adventures and glamorous evening outings.
Beach Vacation Dresses
For your beach vacation, you'll want to pack three stunning dresses that are perfect for soaking up the sun and enjoying the ocean breeze. Firstly, a bikini with a cover-up is a must-have. This versatile ensemble allows you to transition seamlessly from lounging by the pool to strolling along the shoreline. The bikini provides a flattering and comfortable fit, while the cover-up adds a touch of elegance and provides protection from the sun. Secondly, a bikini-only option is a classic choice that showcases your beach-ready body and allows you to fully embrace the carefree spirit of the seaside. Lastly, a spaghetti top paired with a short wrap skirt is a chic and playful combination. The spaghetti top keeps you cool while the wrap skirt adds a flirty and feminine flair. These three beach vacation dresses offer a range of styles to suit any mood or activity, ensuring you look fabulous and feel confident throughout your memorable summer getaway.
Related Posts