Thinking of things to do when you are indoors? You are not alone in this! The recent lockdown due to the Corona Virus pandemic has sparked up a lot of feelings. First, it was all fun, like a long waited holiday; Netflix and popcorns all night, more time with loved ones, etc.
Sadly, the fun eventually dies down and boredom takes over. Even the most exciting activities become boring. You must be in this situation and wants a help on what to do. Don't worry honey, we've got you covered on few things you can do when you are indoors!
Things To Do When You Are Indoors
Start An Exercise Routine
"The extra calories will not burn themselves buddy. The best time to get that body in shape is now."
Staying at home offers the opportunity to work on some body parts that are in dire need of rescuing. Talk about butt, thighs, abs, and biceps. Come out of the lockdown with a banging new body and crazy levels of energy! You'll feel better when the compliments start rolling in.
Fix Your Relationships
Break away from the internet, keep the phones in a safe, preferably, and focus on the people around you, especially your partner. Sort out lingering issues, notice the tiny details that drew you together and do things together. Bodily contact works best, we all need reassuring, right? If you're long distancing, have virtual dates and do surprise deliveries, you'll earn brownie points, trust me.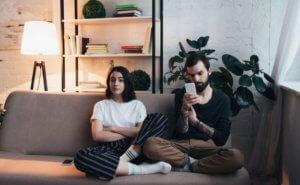 Learn A Language
Yep! That's a moneymaker. Earn points for your multilingual or bilingual capacity. Several apps can help you with this, as well as YouTube or audio guides. Imagine impressing a date with your flawless command of French or Spanish or even Chinese Mandarin! Think of the accolades you will get at work when you show off your new skill; it's totally worth it, trust me!
Try New Cooking Methods And Recipes
Good news! You can make beef Wellington, baked Alaska or even savoury soufflés from scratch, you're at home! Follow your favorite celeb chefs and recreate masterpieces, or not, right there in your kitchen. If you're worried about getting fresh produce, not to worry, there are lots of delivery systems offering contactless services, so you don't have to worry about getting infected.
Take A Free Course Online
Yes, anything that catches your attention. Most universities and organisations are offering free courses, at your pace of course. So, check out a study on Sikhism and sip a mug of hot chocolate while you're at it.
Some Movies Never Gets Old
Binge-watch old movies: and have a party while you are at it. Dim the lights, draw the curtains and curl up on the couch (with the biggest bowl of popcorn you can manage). You can watch it with your friends on Netflix party, too.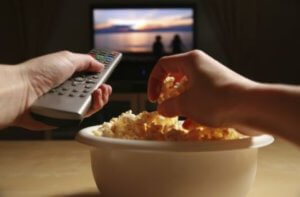 Discover Your Green Fingers
Why not plant a couple of roses, violets, and lavender in that empty patch in the backyard? Or try an indoor garden. Get those empty vases, stuff them with earth and nurture a young plant to life. You'll feel fulfilled when you see those babies spread their petals in full bloom.
Re-ignite Your Sex Life
Get the lacy, racy lingerie out of the wardrobe! Your boss isn't demanding an early morning meeting tomorrow, so have at it! Who knows, you might make that baby you're trying for.
Start A Podcast
Start a live video on Instagram, get your friends to join in and you can air your views freely. You can try other platforms too! Share your your heart's content and be ready for negative feedbacks. You might become the next Adam Buxton, lol.
Take A Pub Quiz
Missed arguing with a total stranger on which trivia answers are wrong? Well, you can still do that. Most pubs are taking their quizzes online and it seems to be racking up more participants. Turns out, people love trivia, who knew?
Try An Online Dance Class
Wiggle your way to dance superstardom online! Yep, and you can even take breaks when you want (how interesting, right?). Try contemporary afro, hip-hop, or even electronic dance.
Try Keeping A Diary
Your everyday routine could be a wonderful read after the lockdown ends. You could write manually or online, think a daily update on any of your social media accounts.
Bond With Your Family
Now is the time to find out if a certain someone likes football or ballet. You can hold family fun nights without having to worry about waking up early the next day; you can also talk for hours on Skype with extended family, Grandma and Grandpa would love that!
Hold A Fundraiser Online For Food Banks
Now, more than ever, food banks need all the help and donations (preferably, in cash) they can get. Since physically volunteering is out of the question, you can perform a charitable deed by asking your online community to make donations to a food bank of your choice. You're going to love doing this, think of it as a pet project.
Discover New Artists
While streaming your favorite songs on Spotify is pure heaven, how about you go out on a limb and discover new artists? Expand your musical horizons and search out new artists and new genres of music, create a playlist even.
Sort Through Your Old Stuff For Charity
Remember those clothes you threw in the back of the wardrobe because you couldn't wear them anymore? Congratulations! Get them out and sort through them, you're going to give them out to charity shops as soon as the lockdown ends. De-clutter your house, while you're at it.
Get Some Rest, You Deserve It
While trying to fill up your day with activities, it is also important to allow your body to get the rest it deserves. Turn off the alarm, keep the phone away and enjoy a full-time rest. Ignore the natural alarm and stay back in bed till you can't; unless you are planning breakfast in bed for your partner (winks).
Thank you for Reading!
Did you enjoy this article? Check back HERE for more awesome reads.