What constitutes fake news? Better still, what is the government's definition of fake news? The news of a not so new social media bill has resurfaced again. This is on the heels of the unrest that has struck the country, what the federal government has called fake news. Accounts of bribery, thuggery, and extortion that are revealed through the media? Countless killings broadcast so the world sees the brutality and heartlessness of the ruling class? What really is fake news? And why, in a democracy, should freedom of speech be shackled? Now more than ever, we need our voices to be heard. But then, certain folks are intent on keeping us in silence.
First,
In November 2019, Senator Sani Musa, from Niger state, and Senator Elisah Abbo from Adamawa state presented a bill before the senate. This bill, now called Protection of Internet Falsehood And Manipulation and Other Related Offenses, seeks to mute hate speech and all sorts of perceived statements that affect the security of the country. It passed its first reading, and soon thereafter, when the contents were made public, Nigerians kicked against it. Over 90,000 signatures signed a petition within 24 hours and caused the bill to be dropped.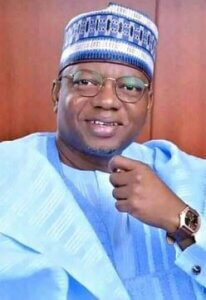 Similarly,
Another bill was presented by Senator Mohammed Tahir Monguno from Borno state. This bill is similar to the first, requesting for the censorship of social media. The same social media with which the current ruling party, APC, won the presidential elections in 2015. This second bill is called the Nationa Commission for the Prohibition of Hate Speech.
Needless to say,
Both bills are problematic and do not in any way, represent democracy. Rather they are machinations by power-hungry fellows to subject the good people of Nigeria to social torture. The first bill originally listed the death penalty as punishment for "hate speech", but it was eventually removed. It also states a three-year jail sentence or a fine of 300k for statements that "diminish public confidence"; allows law enforcement to shut down the internet at will; and sanctions Internet providers with a fine of ten million naira if they do not comply.
Read also: regulate social media, FG cries!
Both bills do not meet the international human rights standard of free speech, and for a while, the first bill was touted as a plagiarisation of a Singaporean law that was knocked down by human rights activists and Amnesty International. These bills, should they become laws, will affect bloggers, vloggers, social media platforms, journalism, and mainstream media alike.
The first bill currently has passed a second reading, and only needs to pass a third to become a law.
You can change this by,
Alerting human rights organizations; signing petitions; send emails to senators and call them too; strongly support senators who are opposing the bill. Only Nigerians can change Nigeria.