The real estate market is a multifaceted sector that holds an important  position in both the global economy and individual wealth accumulation. Also, as one of the cornerstone of economic activity, the real estate market plays a vital role in shaping our communities, influencing investment decisions, and reflecting the broader economic landscape.
However, this article delves into the intricate world of the real estate market, unpacking its trends, challenges, and opportunities. Whether you are a prospective homebuyer, a property investor, or simply an observer interested in understanding the mechanics of real estate, this comprehensive exploration will offer valuable insights into a domain that significantly impacts our lives and financial well-being.
What is Real Estate Market?
Real estate encompasses land and everything permanently attached to it, such as buildings and natural resources. This broad definition encompasses the diverse array of properties available in the market. At its core, the real estate market is a dynamic arena where properties are bought, sold, developed, and leased. Also, it encompasses a wide spectrum of real estate types, including residential, commercial, industrial, and agricultural properties. Understanding the distinct characteristics of these segments is essential for anyone navigating this complex market.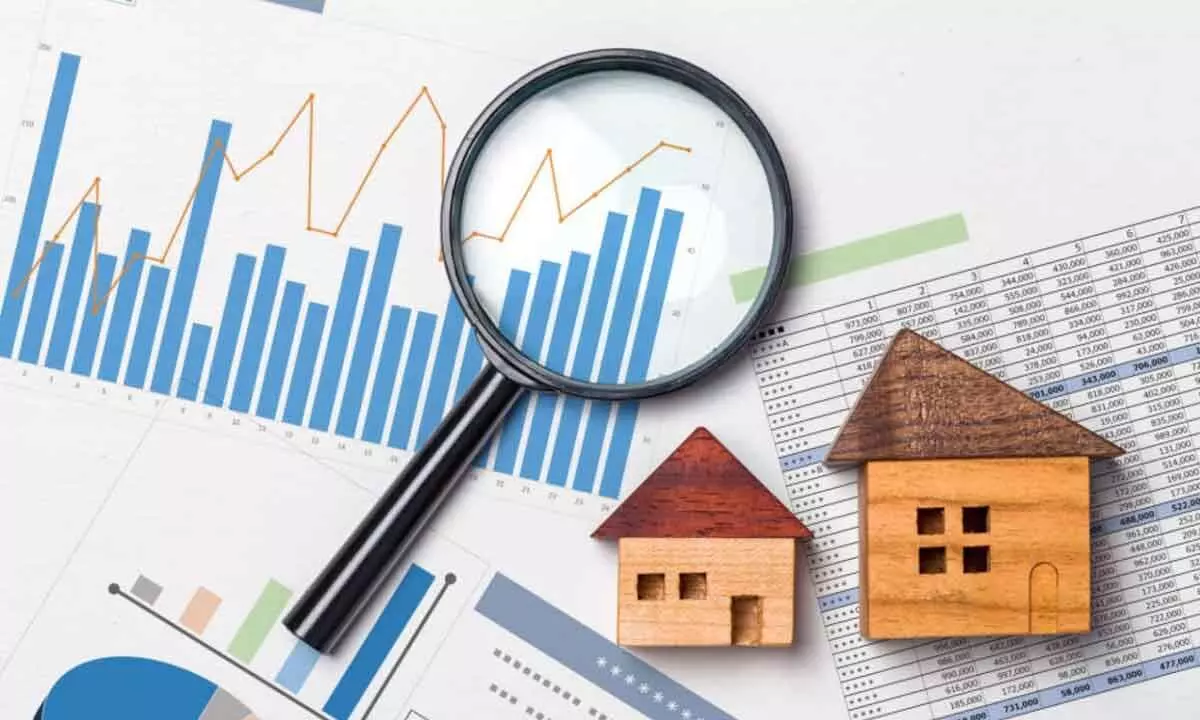 Current Trends in the Real Estate Market
The real estate market is not static; it evolves in response to shifting societal, economic, and technological trends. Understanding these contemporary shifts is vital for making informed decisions in the market.
1.The Resilience of Residential Real Estate
Amid the turbulence of recent times, residential real estate has exhibited remarkable resilience. The COVID-19 pandemic altered housing priorities, with a surge in remote work leading to increased demand for larger homes, suburban properties, and homes in less densely populated areas. As a result, property values in many suburban and rural regions saw substantial growth. However, affordability challenges in certain markets and rising construction costs are potential headwinds.
2. Urban Rebound
While suburban and rural areas experienced a resurgence, many urban markets are making a comeback. As cities adapt to post-pandemic life, urban living's appeal, cultural amenities, and job opportunities are drawing people back. However, real estate developers are focusing on creating sustainable, mixed-use urban spaces that offer convenience and quality of life.
3. Rental Market Dynamics
The rental market has seen shifts too. Some urban centers witnessed declining rental rates during the pandemic, making it a tenant's market. However, as economies recover, rental demand is rebounding, potentially driving up rental prices. The future of remote work and its impact on rental patterns remain uncertain but are worth monitoring.
4. Commercial Real Estate Transformation
The pandemic accelerated changes in the commercial real estate landscape. Many businesses adopted remote work, leading to reduced demand for office space. However, the rise of flexible work arrangements has given rise to hybrid workspaces and co-working solutions. Industrial real estate, driven by e-commerce, continues to thrive, while retail and hospitality segments are navigating transformations.
5. Interest Rates and Mortgage Market
Low-interest rates have fueled strong demand in the residential real estate market, making homeownership more accessible. However, as central banks consider rate adjustments to combat inflation, mortgage rates may rise, potentially affecting affordability and demand.
6. Sustainability and Technology
Sustainability and technology are increasingly influencing real estate decisions. Green building practices, energy-efficient homes, and eco-friendly features are gaining prominence. Smart home technology, including automation and security systems, is becoming an integral part of real estate offerings.
7. Challenges in Supply and Construction
Supply chain disruptions and rising construction costs have presented challenges in meeting housing demand. Also, shortages of key building materials and labour have driven up prices and extended construction timelines. Overcoming these challenges is vital for maintaining a healthy real estate market.
Factors Influencing the Real Estate Market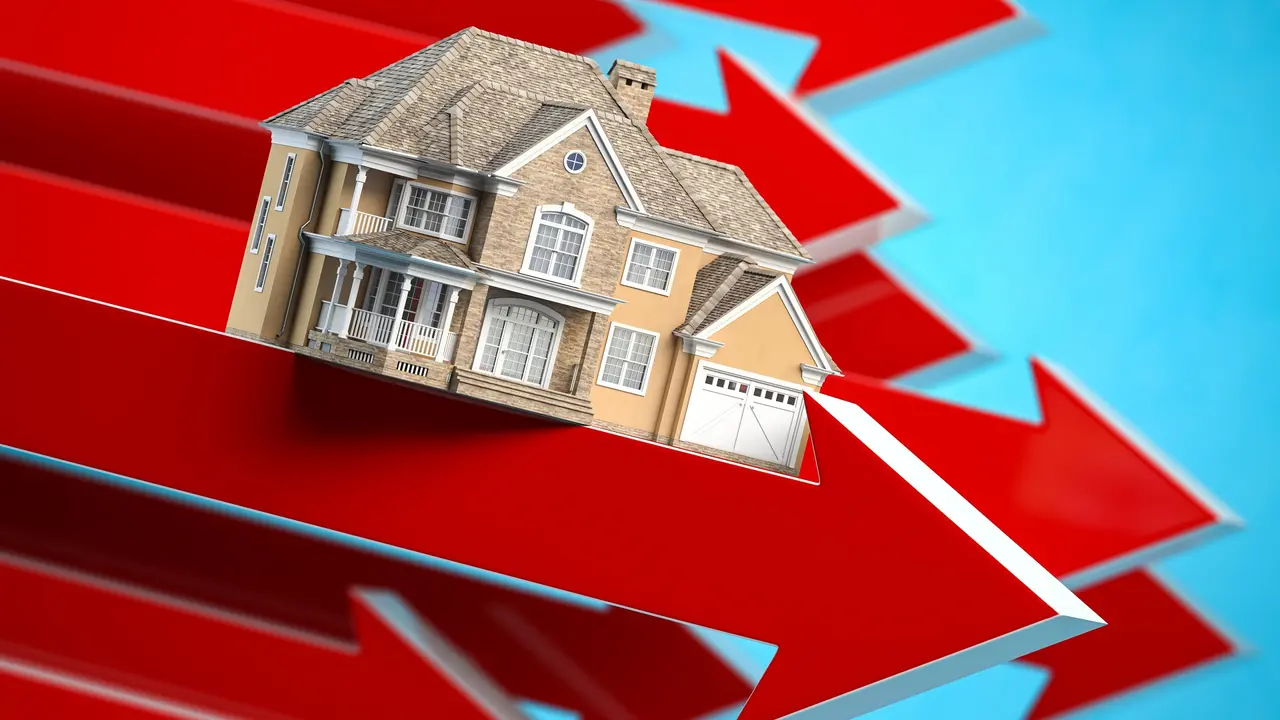 The real estate market doesn't exist in isolation; it is influenced by various factors that shape its dynamics. Understanding these influences is crucial for predicting market movements and making informed decisions.
1. Interest Rates and Mortgage Market
Low-interest rates have spurred strong demand in the residential real estate market, making homeownership more accessible.
Potential Rate Adjustments
Potential adjustments in interest rates can impact affordability and demand for properties.
2. Government Policies and Regulations
Government initiatives to promote homeownership and affordable housing can significantly affect the real estate market.
Zoning and Land Use Regulations
Zoning laws play a pivotal role in property development and can influence supply and demand dynamics.
3. Economic Factors
Inflation and Real Estate

 The relationship between inflation and property values and how economic indicators impact real estate.

Economic Growth and Employment
Economic growth and employment levels have a direct bearing on real estate market activity.
Sustainability and Technology in Real Estate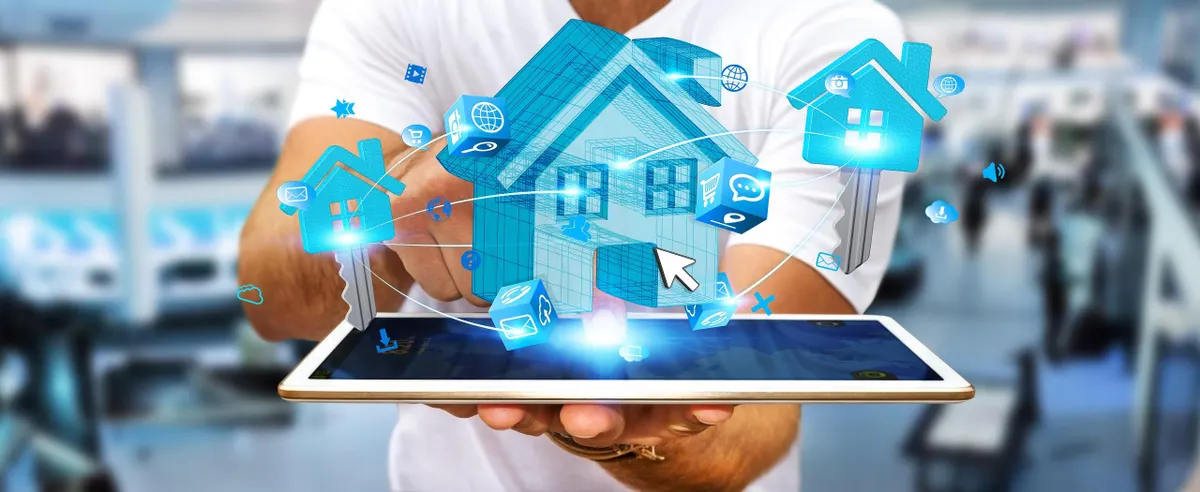 The real estate market is increasingly influenced by concerns about sustainability and advancements in technology.
Sustainability in Real Estate market
Green Building Practices

 The adoption of energy-efficient and eco-friendly construction practices.

Sustainable Communities

The development of eco-friendly residential neighborhoods with green spaces and energy-efficient features.
Technology's Impact on Real Estate market
The integration of technology into residential properties, including automation and security systems.
How technology is transforming the way real estate transactions are conducted, from property searches to virtual tours and digital documentation.
Challenges in the Real Estate Market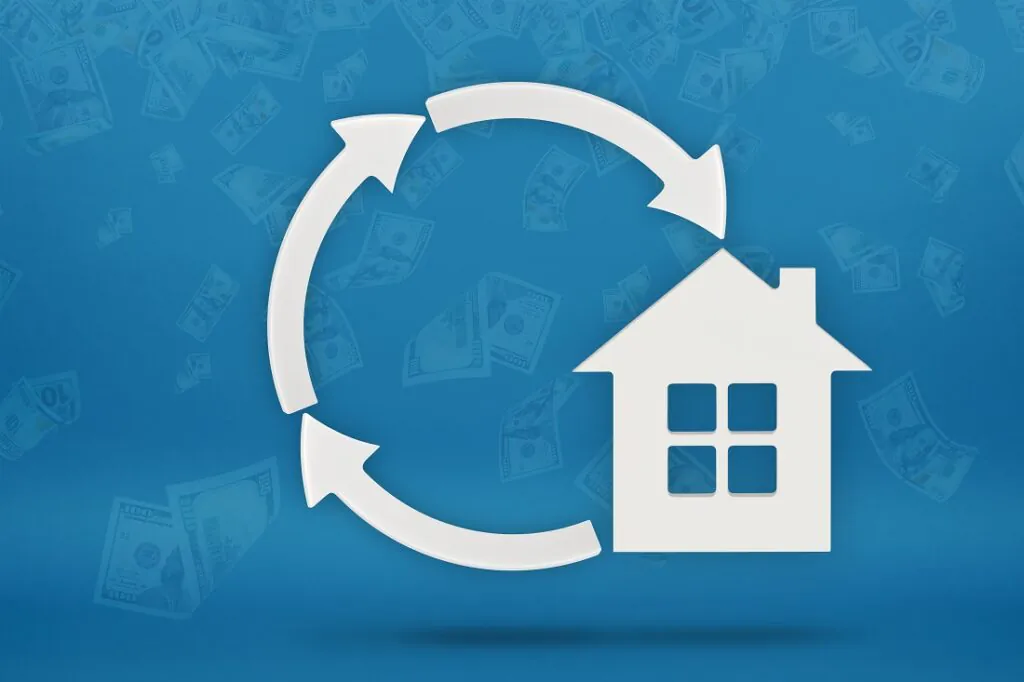 No market is without its challenges, and the real estate market is no exception. Several issues must be navigated to thrive in this sector.
1.Supply and Demand Imbalances
One of the most prevalent challenges in the real estate market is the imbalance between housing supply and demand. In many urban areas, demand for housing far exceeds the available supply, leading to soaring property prices and making homeownership less attainable for many.
2. Rising Construction Costs
The cost of construction materials and labor has been steadily increasing in recent years. Supply chain disruptions, tariffs, and labor shortages have driven up construction costs, impacting the feasibility and affordability of new real estate projects.
3. Regulatory and Zoning Issues
Zoning laws and local regulations can present hurdles for property developers. Navigating complex zoning codes, obtaining permits, and adhering to building regulations can be time-consuming and costly.
4. Economic Uncertainty
Fluctuations can have a profound impact on the real estate market. Economic downturns can reduce consumer confidence and demand for properties, potentially leading to a decrease in property values.
5. Interest Rate Volatility
Interest rates play a significant role in real estate affordability. Rapid or unexpected changes in interest rates can affect mortgage affordability, potentially deterring buyers.
6. Financing Challenges
Access to financing is crucial for many real estate transactions. Stricter lending standards, creditworthiness assessments, and down payment requirements can pose challenges for potential buyers and real estate investors.
7. Property Taxes
Property taxes can be a significant ongoing expense for property owners. Changes in property tax rates or assessments can impact the overall cost of property ownership.
8. Property Maintenance and Management
For property owners, maintaining and managing properties can be challenging. Addressing maintenance issues promptly, finding reliable tenants, and ensuring rent collection can be time-consuming and stressful.
9. Technology Integration
While technology offers many advantages, it also presents challenges. Integrating and securing technology in properties, such as smart home systems, requires expertise and investment.
The Future of the Real Estate Market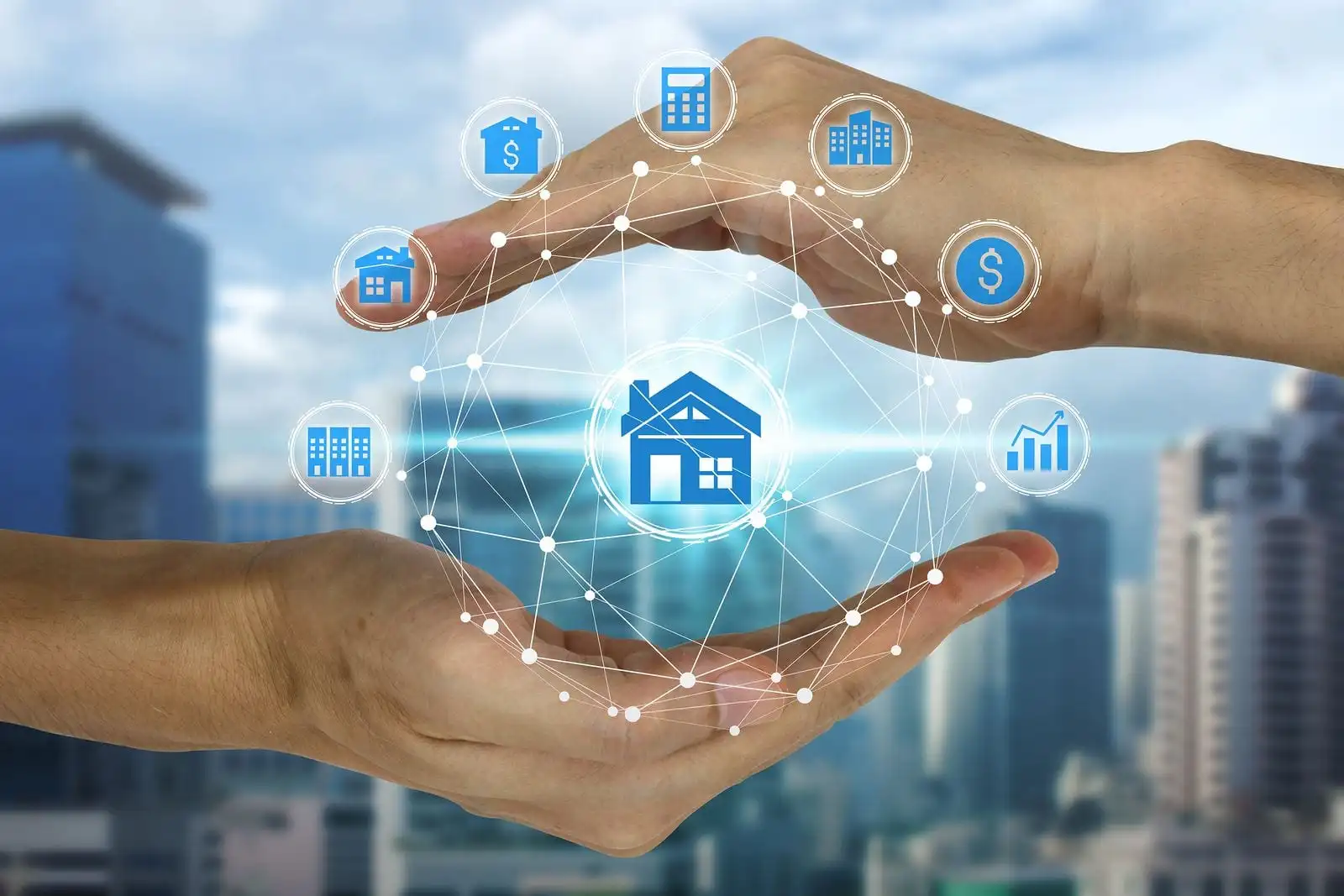 The future of the real estate market is marked by change, innovation, and a focus on sustainability and technology. Whether you're a buyer, seller, investor, or industry professional, staying informed about these trends and adapting to the evolving market landscape will be crucial for success. The real estate market's future is bright, filled with opportunities for those who embrace change and position themselves to thrive in a dynamic and ever-evolving industry.
The real estate market is poised for a future marked by transformative trends and innovations. As we look ahead, several key factors are shaping the landscape of the real estate market, influencing everything from property values to how we live and work.
Characteristics of Real Estate Market
The real estate market is a complex and multifaceted sector with several distinctive characteristics that set it apart from other types of markets. Understanding these characteristics is crucial for anyone involved in real estate transactions or investments. Here are some key characteristics of the real estate market:
1. Heterogeneous Nature
Real estate assets are diverse and unique. No two properties are identical, even if they are located in the same area. This heterogeneity makes pricing and valuation more complex.
2. Long-term Investments
Real estate transactions often involve substantial capital investments and have longer investment horizons compared to other asset classes like stocks or bonds. Properties are typically held for years, if not decades.
3. Location-Centric
The value of real estate is highly dependent on its location. Factors such as proximity to amenities, schools, transportation, and economic hubs significantly influence property prices.
4. Illiquid Asset
Real estate is relatively illiquid compared to stocks or bonds. It can take time to buy or sell a property, which may not be suitable for investors needing quick access to their funds.
5. High Transaction Costs
Real estate transactions involve various costs, including property taxes, real estate agent commissions, legal fees, and registration charges. Also these costs can add up significantly.
6. Local Market Variations
Real estate markets vary by location, and what works in one area may not apply to another. Local economic conditions, housing supply, and demand dynamics greatly impact the market.
Real Estate Market Analysis
Real estate market analysis is the process of evaluating various factors and data to understand the current and future state of a specific real estate market or property. This analysis is crucial for making informed decisions about buying, selling, investing in, or developing real estate. Here are the key steps involved in real estate market analysis:
1. Market Identification
Define the geographic area or market segment you want to analyze. Real estate markets can vary significantly by location, property type, and other factors.
2. Data Collection
Gather relevant data from various sources. This can include property listings, sales records, rental data, economic indicators, and demographic information.
3. Market Trends
Analyze historical data to identify trends in property prices, rental rates, vacancy rates, and market activity. Look for patterns over several years.
4. Supply and Demand Analysis
Examine the balance between housing supply and demand. High demand and low supply typically lead to rising property values, while oversupply can result
Conclusion
Finally, in a world characterized by constant change the real estate market stands as a dynamic reflection of societal, economic, and technological trends. Whether you are a prospective homeowner, an investor seeking opportunities, or simply an observer of this fascinating realm, understanding the intricacies of the real estate market empowers you to make informed decisions and seize the opportunities it presents. However, we continue to navigate this ever-evolving landscape, staying informed and adaptable is key to achieving success in the world of real estate.
FAQS on Real Estate Market