Online jobs have changed how people make a living, offering more flexibility and the convenience of working from home. The attractive part is the possibility of weekly payments, which provides more consistent income.
If you are fed up with the office setting, there are ample options available for you to work remotely from home and earn money. There is a wide range of remote job opportunities available that offer different payment options. Having knowledge about the various online job opportunities allows for a more informed and calculated choice when it comes to your future career prospects.
In this article, we will provide intelligent insights on the required equipment and home environment needed for online work from home. Additionally, we will furnish a comprehensive list of 25 online jobs that commonly offer weekly payment.
Ready? Let's dive in!
What Do You Need For Online Jobs?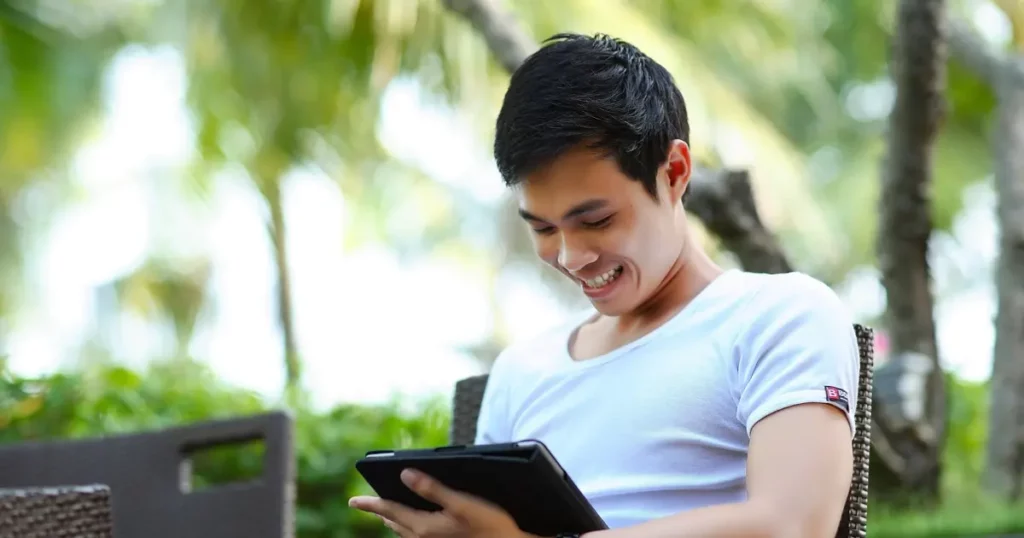 To effectively work online from home, you'll need a few key elements:
Reliable Internet Connection: A stable and fast internet connection is essential for seamless communication, research, and online tasks.
Computer or Device: A reliable computer, laptop, or even a tablet is necessary for most online work. Make sure it meets the technical requirements of the tasks you'll be performing.
Software and Tools: Depending on your job, you might need specific software, applications, or tools. These could include productivity suites, communication apps, design software, and more.
Workspace: Create a dedicated workspace that is comfortable, quiet, and free from distractions. Having a separate area helps you focus and maintain a work-life balance.
Ergonomic Setup: Invest in a comfortable chair, ergonomic keyboard, and mouse to ensure good posture and prevent discomfort during long working hours.
Headset or Speakers: If your work involves online meetings or calls, a good quality headset or speakers with a microphone can enhance communication.
Webcam: For video conferencing and virtual meetings, a decent webcam is necessary to ensure clear visuals.
Backup Power: A backup power source, like an uninterruptible power supply (UPS), can save you from sudden power outages and prevent data loss.
Organization Tools: Use digital tools for task management, scheduling, and keeping track of deadlines.
Security Measures: Ensure your computer has updated antivirus software and strong firewalls, especially if you're handling sensitive information.
High-Quality Lighting: Proper lighting is crucial for video conferences and maintaining a productive work environment.
Comfortable Environment: Create a comfortable and motivating atmosphere in your home office, with appropriate decor and good ventilation.
Cable Management: Keep cables organized to prevent tripping hazards and maintain a tidy workspace.
Health Considerations: Take care of your physical and mental health. Practice good posture, take breaks, and stay connected with colleagues and friends.
Online (Work-From-Home) Jobs That Pay Weekly
1. Customer Service Representative
Customer service representatives respond to customer phone inquiries and attentively address their issues. They respond to customer inquiries, offer details about company merchandise, and handle customer returns and exchanges. The average annual salary is $19,406.
2. Data Entry Clerk
Data entry clerks collect relevant information and enter it into a computerized database. They additionally ensure the accuracy of the information in the database by regularly updating it.  The average salary is $26,928 per year
3. Call Centre Agents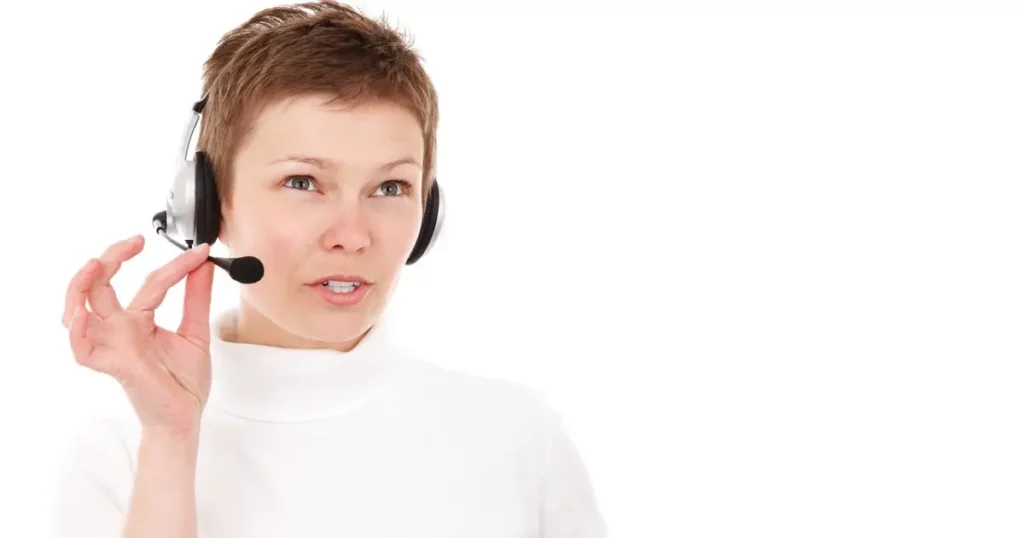 Call center agents engage customers and utilize their expertise of products and services to provide enhanced assistance. They actively listen to their complaints and strive to gain a deeper understanding of their needs, so they can offer the most appropriate solution. The average salary is $28,995 per year
4. Appointment Generators
Appointment generators are responsible for arranging meetings on behalf of salespeople. They assess potential leads, contact potential customers, and effectively inform sales team members about the agreements they have arranged. The average annual salary  is $29,786
5. Transcriptionist
Transcriptionists are responsible for carefully listening to audio recordings and accurately converting spoken words into written form. Frequently, they use shorthand to jot down notes, examine their written records, and arrange them in a way that ensures convenient retrieval in the future. The average annual salary  is $31,990.
6. Mystery Shopper
Mystery shoppers have the main responsibility of evaluating a company's customer service, products, and store atmosphere. They pretend to be regular customers, visit specific stores, and provide evaluation reports based on their experiences. The average salary  is $32,261 annually.
7. Blogger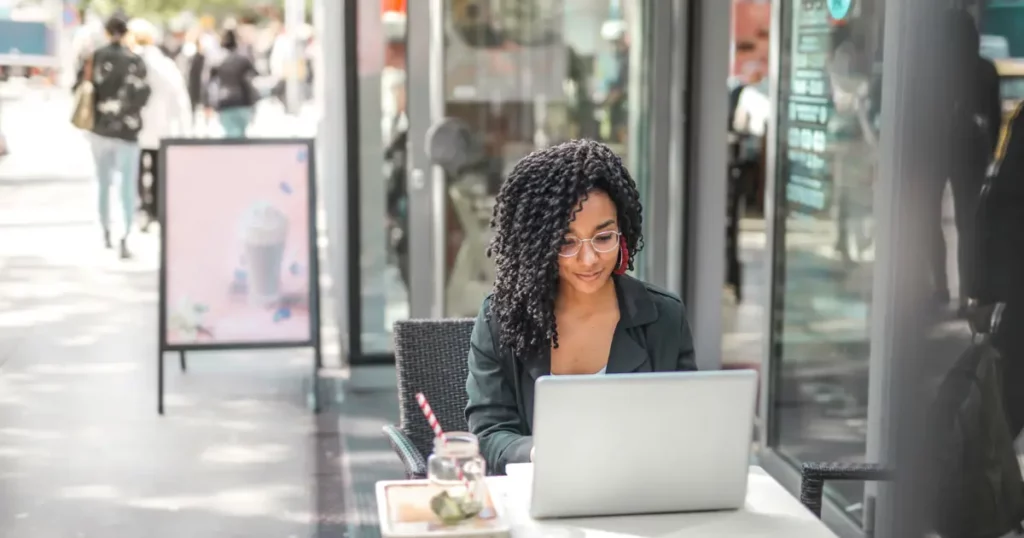 Bloggers create digital content for their personal online platform. They personally compose and proofread their self-authored blog entries before sharing them with the public. Furthermore, bloggers utilize social media platforms to advertise their blog posts. The average salary  is $33,134 per year.
8. Telemarketer
The main responsibilities involve telemarketers contacting individuals with the aim of completing a purchase. They may also seek for contributions. Telemarketers employ predetermined dialogue to convey details and advantages of the product or service they are promoting to individuals. The average annual salary is $34,860.
9. Photographer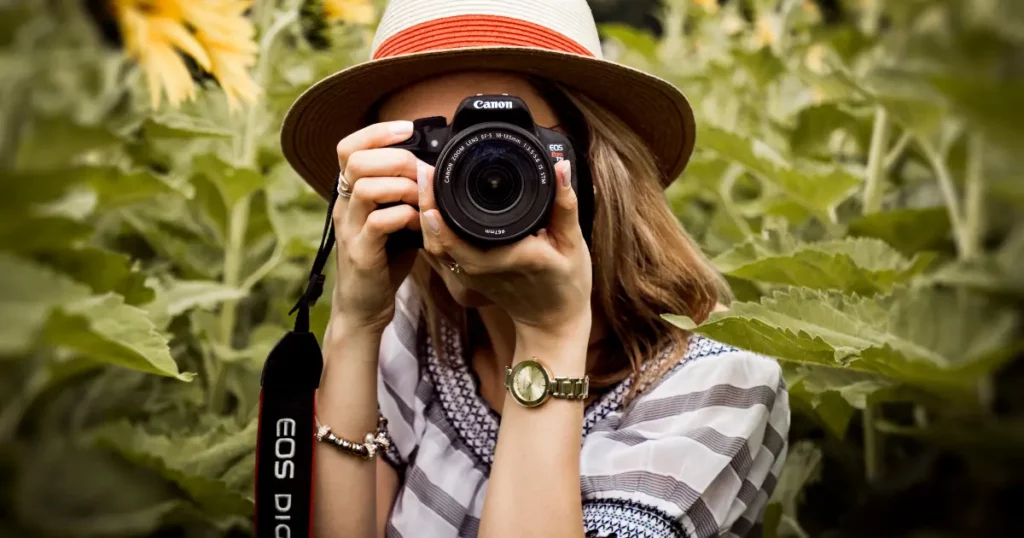 Photographers utilize a camera to capture pictures of a subject, surrounding, or item. They employ both imaging devices and illumination tools to carry out their duties. Photographers promote their services as a way to attract potential customers and expand their business opportunities. The average salary nationwide is $34,944 annually.
10. Social Media Specialist
The main responsibilities of social media specialists involve developing content for a company's social media channels. They contribute to the expansion of the company's social media followers and actively interact with customers. Social media experts might also assess websites and social media metrics for enhancing their approaches. The average annual salary  is $37,444.
11. Web Designers
Web designers are responsible for coding and creating websites and webpages on the internet. Smartly, they integrate various components like text, images, sounds, and graphics on a website. Web designers are responsible for designing the structure and appearance of websites or webpages, and they are proficient in both creating new sites and enhancing existing ones. Average salary is $38,844 annually.
12. Virtual Assistant
Virtual assistants are responsible for organizing their client's meeting schedule, coordinating their travel arrangements, and overseeing their calendar management. In addition, they maintain regular contact with their clients through phone calls and email. The average annual salary is   $39,728.
13. Graphics Designer
The primary responsibilities of graphic designers involve consulting clients to understand their requirements and developing a visual idea that precisely represents their brand. They produce sketches and utilize design software to generate logos or construct advertisements, brochures, invitations, or menus.The average salary is $40,272 annually.
14. Content Writer
Main responsibilities include creating promotional content for clients' services or products. They additionally perform research in order to gain a deeper understanding of their client's offerings and input their written content into a content management system for further evaluation. The yearly average salary  is $42,120.
15. Personal Shopper
Personal shoppers acquire products for a client as a representative. They receive customer orders over the phone or via a mobile application, address customer inquiries, and locate products both in physical stores and on the internet. The yearly average salary is  $42,137.
16. Freelance Writers
Freelance writers produce written material for either online or printed media. They proofread their content for grammar and spelling and operate on an informal agreement rather than a formal contract. The average salary is $42,182 annually.
17. Interpreter
The main responsibilities of interpreters involve converting a message from one language into another. They serve as intermediaries, transferring these messages across different languages and frequently converting them into sign language for people who have difficulty hearing. In addition, interpreters can also translate written texts into a different language. The average salary is $42,869 annually.
18. Proofreader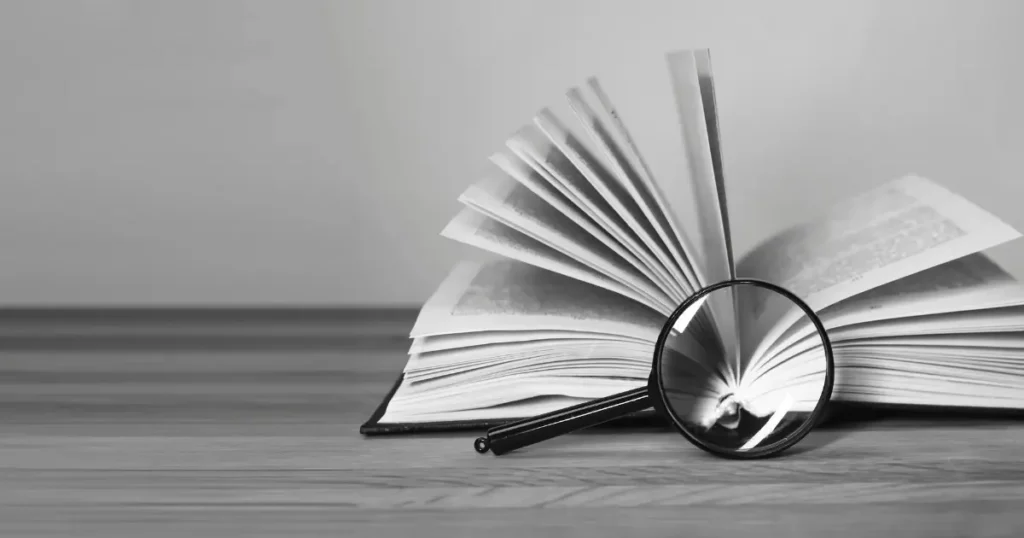 Proofreaders are responsible for examining written material for any mistakes in spelling and grammar, and making necessary corrections. In addition, they verify punctuation, syntax, and ensure the content is in line with the brand's tone. The average salary is $46,592 annually.
19. Translator
Translators have the main responsibility of converting a message from one language to another. In the process of translation, they ensure the preservation of the original message's meaning. The average salary is $47,719 annually.
20. Recruitment professional
Recruiters employ a specific approach to entice potential candidates to join their organization. They frequently utilize databases and social media platforms to advertise available positions and assess potential candidates who possess the necessary qualifications. The average yearly salary is $49,614.
21. Editor
Freelance editors perform modifications to written content without having a formal contract. Their task involves confirming that the content is factually correct, as well as making edits to improve grammar, spelling, and adherence to editorial policies and style guidelines. The average salary is $50,502 annually.
22. Tutor
The Tutors assist students in their academic assignments. They assess the knowledge acquired by students during class, aid in their readiness for upcoming assessments, and provide support for academic tasks, including assignments and research writing. Tutors play a crucial role in making sure students grasp the fundamental concepts they are taught in school. The average annual salary is $51,938.
23. Copywriter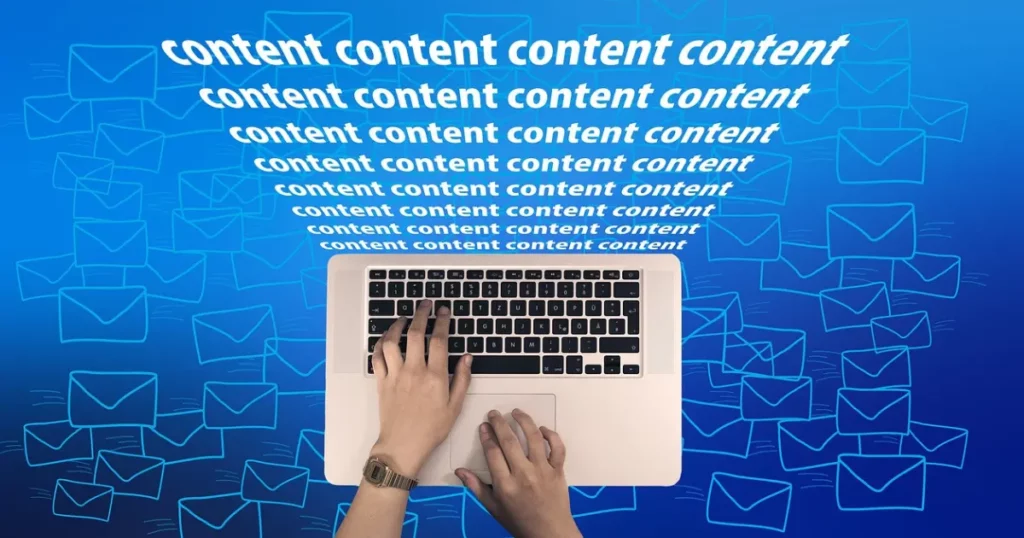 The main responsibilities of copywriters involve producing concise and persuasive content to promote a company's offerings. They engage in research, carry out interviews, and ensure that the content they produce aligns with their client's requirements and reflects their brand style. The average salary is $61,811 per annum.
24. Voice -Over Actor
They perform the task of reciting a written script audibly in order to provide their voice for the purpose of TV shows, films, or video games. They focus their efforts on cultivating an articulate speaking voice to enhance their storytelling abilities. The average salary is $68,848 annually.
25. Consultant
The main responsibilities of consultants involve conducting research to improve their understanding of the company they are employed by. They spot problems and propose remedies to assist the company in enhancing its operational procedures and strategic approaches. The average salary  is $72,572 annually.
Conclusion
The world of online work-from-home jobs that offer weekly payment presents a diverse and ever-expanding array of opportunities for individuals seeking flexibility and income generation from the comfort of their homes. As technology continues to advance and the demand for remote work grows, the options for earning a consistent income on a weekly basis are becoming more accessible than ever. Whether you're a freelancer, a remote employee, or exploring the gig economy, these roles can provide financial stability and a better work-life balance. Remember to choose the job that aligns with your skills, interests, and goals, and embark on your journey towards a rewarding online career with weekly pay.
FAQs on Online Jobs
What Are the Best Online Jobs?
The best online jobs encompass a range of opportunities such as freelance writing, virtual assistance, online tutoring, web development, graphic design, social media management, digital marketing, e-commerce, data entry, and online consulting. These roles provide flexibility and the chance to work from home, often with the added benefit of weekly payment options. Choosing the right job that matches your skills and interests is essential for a rewarding remote career.
What Online Jobs Can You Do From Home?
Numerous online jobs can be done from the comfort of your home. Some options include freelance writing, virtual assistance, graphic design, web development, online tutoring, social media management, digital marketing, e-commerce, data entry, transcription, content creation, and remote customer service. These roles offer the flexibility to work remotely while earning an income.
What Online Jobs are in Demand?
High-demand online jobs include remote software developers, digital marketers, content creators, online teachers, virtual assistants, e-commerce managers, graphic designers, translators, remote customer service reps, and data entry specialists. These roles offer flexibility and the chance to work from home or anywhere with internet access.
Related Post
What Tech Jobs Are Remote: 20 Lucrative Opportunities for Remote Work