There are certain things that have to be consistently adhered to for a business to succeed but first, what does it mean to have a successful business?
Having a successful business goes beyond just filling out business forms and registering your business with the government. Different people have different perspectives on what a business success is.
To some, when you talk about helping business to succeed, all they can think about is how to make a profit. Well, for shareholders, you are right, they are just concerned about profit sharing. However, to a business owner, business success goes beyond that.
In this blog post, we will be delving into what business success is, tips that can help a business to succeed, and how to run a business.
Ready? Then, let's get started!
What Does It Mean for a Business to Succeed?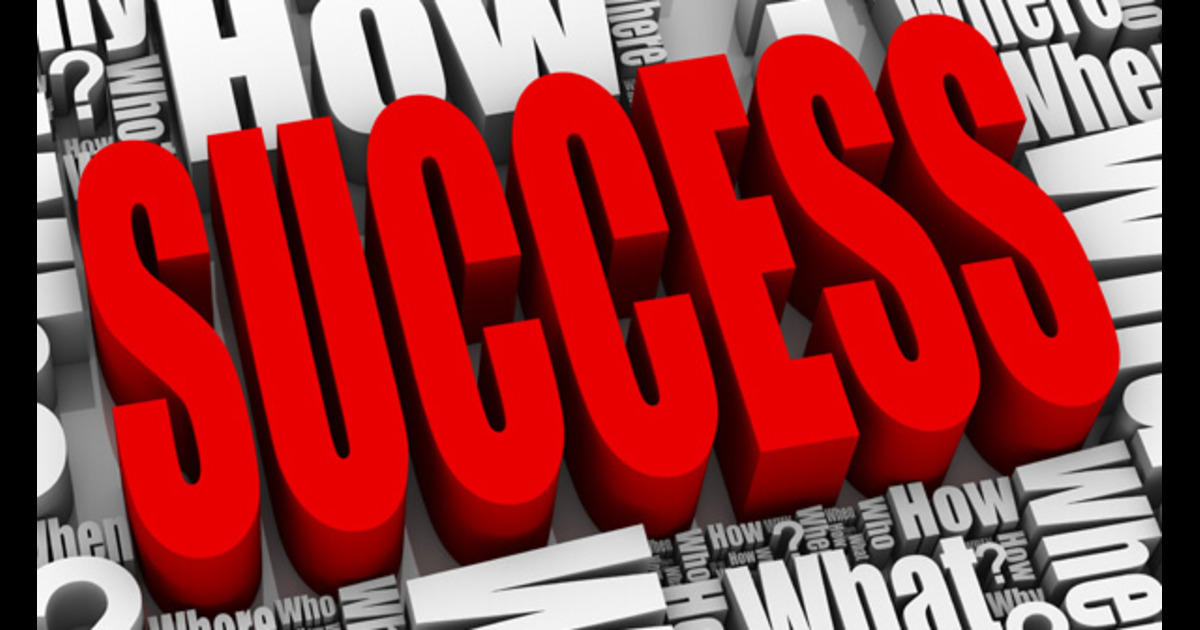 Business success has different meanings for different individuals or companies.
For some it means financial gains, for others it might mean positive social impact, fostering innovation, achieving a certain market position, or maintaining a healthy work-life balance.
In some organizations, business success means employee satisfaction. They invest in employees because satisfied employees feel more comfortable sharing ideas that will lead to business growth.
Banks define business success in terms of customer satisfaction, growing their customer base, or some financial metrics such as net income, return on assets, or market share. While, to a school, business success encompasses quality education, fostering a positive learning environment, and high level of students and parents satisfaction.
10 Tips You Need for Your Business to Succeed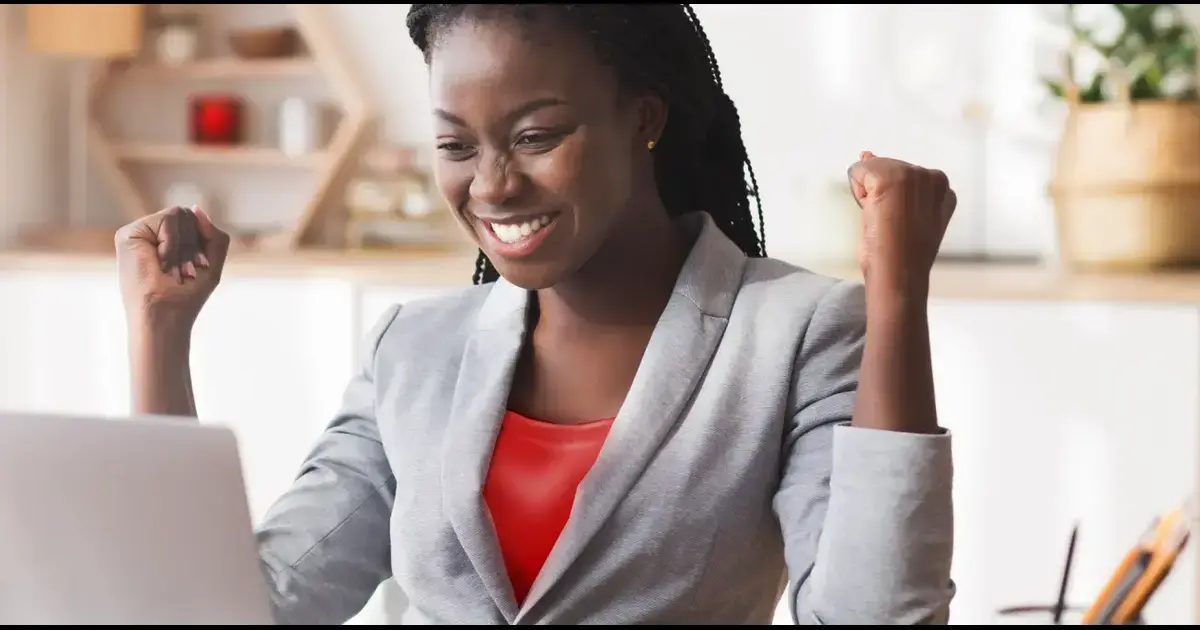 #1 Clear Vision and Strategy
For your business to succeed you need to begin with a clear vision and a well-defined strategy. A clear vision provides direction for a business, outlining its purpose, value, and goals. while a strategic plan outlines how to achieve goals, adapt to challenges, and capitalize on opportunities. A clear vision helps a business to succeed by providing a reference point for decision-making and can guide the organization out of turmoil. Here are other ways a clear vision can help your business to succeed:
Alignment: A clear vision aligns everyone in the organization towards a common goal. When the employees understand the vision of the business they can focus their effort towards tasks that will directly help the business succeed.
Strategy formulation: Having a clear vision helps you to make informed decisions and strategies that will help your business to succeed.
Motivation and engagement: People are naturally motivated when they feel they are part of the process of a business. Having a compelling vision inspires employees to work hard in order to help a business achieve its goals.
#2 Adopt a Customer-Centric Approach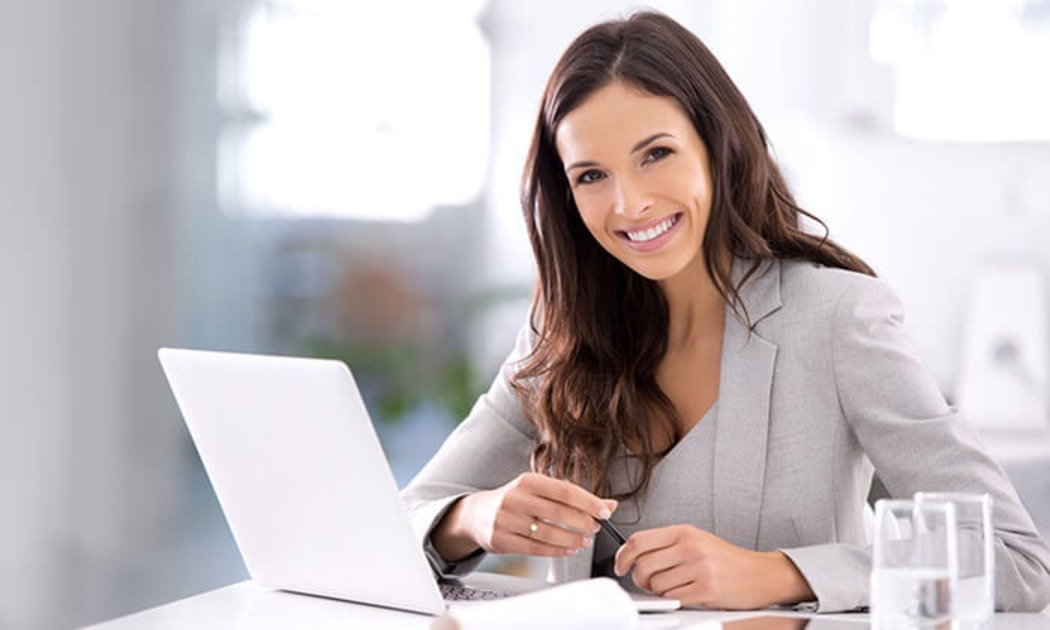 For your business to succeed you must prioritize understanding your customers' needs, preferences, and satisfaction. Tailor your products or services to address their pain points, and actively seek their feedback to continuously improve and enhance their experience. A good customer-centric approach helps a business to succeed as it enhances customer loyalty, Happy customers become brand advocates; your customers will definitely give your business free adverts and references when you meet their satisfaction. A customer-centric approach aligns a business with its customer's needs, resulting in improved products, efficient operation, and overall growth.
#3 Effective Leadership
Strong leadership plays a crucial role in helping a business to succeed. Effective leadership sets the tone for the entire organization. strong leaders inspire and guide their teams towards goals, promote innovation, and ensure efficient operation that leads to improved performance, higher employee satisfaction, and sustainable growth for the business. They must also be adaptable, open to new ideas, and willing to lead by example.
#4 Embrace Quality and Innovation
Quality and innovation are very important tips that help a business to succeed. maintaining high-quality products or services establishes a strong reputation, fosters customer trust, and encourages customers to consistently patronize the business. Consistently deliver high-quality products or services and strive for innovation to stay ahead of the competition. Encourage employees to think creatively and find new ways to solve problems and meet customer needs.
#5 Build a Solid Team
This is a critical factor for business success. For your business to succeed you must foster open communication, set clear goals, recognize individual strengths, and promote collaboration. Build a skilled and motivated team that complements each other's strengths. Invest in training and development to nurture their talents. A cohesive team can collaborate effectively, leading to increased productivity and innovation.
#6 Adaptability and Flexibility
Adaptability and flexibility are crucial for a business to succeed. Embracing emerging technologies allows a business to streamline operations, enhance efficiency, and deliver better products or services. For your business to succeed you must stay current with market trends as this enables a business to anticipate shifts in demand and adjust its offerings accordingly. By understanding and catering to customer preferences, a business can create a loyal customer base and maintain a competitive edge.
#7 Effective Communication
Clear and open communication within an organization fosters a collaborative and harmonious work environment. When employees are well-informed about the company's goals, strategies, and changes, they can work effectively towards achieving them. Business owners must encourage transparent communication between employees and customers this goes a long way in establishing trust, encouraging feedback, and ensuring that products or services meet their expectations. communication makes Conflict resolution easier, leading to a more productive workforce and satisfied customers.
#8 Strategic Financial Management
Financial management is an important ingredient that helps businesses to succeed. Monitoring cash flow helps to avoid cash shortages and ensures that there are enough funds to cover expenses and invest in growth opportunities. The ability for you to be able to carefully manage expenses helps in optimizing resource allocation and maximizing profitability. Informed decisions based on accurate financial data guide the business toward sustainable growth, preventing overspending or underinvestment.
#9 Mastering Marketing and Branding
Effective marketing and branding strategies contribute significantly to a business's success. Developing a strong brand identity distinguishes the business from competitors and creates a memorable image in the minds of customers. Branding helps to build trust and loyalty and encourages consistent patronage and referrals. Implementing strong marketing strategies ensures that the products or services reach the intended audience. Leveraging digital platforms widens the business's reach and allows for targeted marketing efforts, leading to increased visibility and potential customer engagement.
#10 Continuous Learning and Adaptation
To be successful in a business you must embrace a culture of continuous learning and improvement. Stay informed about industry trends, new technologies, and market shifts. Encourage employees to acquire new skills and knowledge. Adapt and evolve strategies based on new insights and changing circumstances. By prioritizing continuous learning and adaptation, businesses can proactively respond to changes, seize new opportunities, and maintain their relevance in a rapidly evolving marketplace
When these factors are integrated and implemented effectively, they create a foundation for a business to not only succeed but also thrive in a competitive market.
How to Run a Business for Maximum Success
#1 Idea Generation and Thorough Research
to effectively run your business find ideas and innovative concept that makes your business stand out. A strong business idea should be feasible, relevant, and have the potential for sustainability and growth. Your idea can revolve around a new product, service, technology, process, or even a novel approach to an existing industry. Make research; gather information and data to support and validate your business idea. It's a critical step to ensure that your idea is viable and aligns with market demand. To succeed at this, you must;
Identify a niche or a problem your business can solve.
Conduct thorough market research to understand your potential customers, their preferences, and behaviors.
Analyze your competitors to identify gaps in the market and areas where you can differentiate your business.
craft a unique selling point; this will help you to stand out in the crowd.
#2 Crafting a Comprehensive Business Plan
In order to achieve success in your business, you must; write a comprehensive business plan that includes an executive summary, business description, market analysis, organizational structure, product/service details, marketing strategy, sales approach, financial projections, and funding requirements. Outline your short-term and long-term goals and how you plan to achieve them.
#3 Legal Considerations and Compliance
Register your business name and domain name. Obtain any licenses, permits, or certifications required for your industry and location. Choose a business structure that aligns with your goals and offers legal protection. Consult with legal professionals if necessary. Having proper legal considerations ensures that your business operates within the law, avoiding penalties and disputes. It protects intellectual property, separates personal assets from business liabilities, and establishes clear contractual agreements. Compliance fosters customer trust, investor confidence, and smoother partnerships. Adhering to labor laws maintains positive employee relations and data protection compliance enhances credibility. Regularly review your compliance practices and make necessary adjustments to avoid legal issues.
#4 Managing Finances Effectively
A proper estimation of the financial implications of running a business is very important in order for a business to succeed. You can maintain a good financial stand in your business when you do the following;
Determine your startup costs and create a budget that covers initial expenses like equipment, marketing, and overhead.
Secure funding through personal savings, bank loans, angel investors, venture capital, or crowdfunding.
Set up accounting software to track income and expenses, and hire an accountant if needed.
#5 Choosing the Right Location and Infrastructure
The business location is very important for business success. However as business activities become more digitalized, recently most businesses are operated online. For a business that needs a physical location, this is what you must consider:
Choose a suitable physical location, taking into consideration factors like good roads, accessibility, and costs.
Set up necessary infrastructure such as office space, manufacturing facilities, or e-commerce platforms.
 #6 Developing Products/Services
Develop a prototype or minimum viable product (MVP) to test your concept before full-scale production.
Continuously refine and improve your products or services based on feedback from testers and early customers.
#7 Strategic Marketing and Branding
Develop a strong brand identity that reflects your business values and resonates with your target audience. Create a comprehensive marketing strategy that includes online and offline channels such as social media, content marketing, email campaigns, SEO, and PPC advertising. Monitor the effectiveness of your marketing efforts and adjust strategies accordingly.
#8 Building Strong Sales and Customer Relations
Build a sales strategy that outlines your sales process, pricing structure, and customer acquisition tactics. Train your sales team, to effectively communicate your value proposition and address customer concerns. Focus on delivering exceptional customer service to build lasting relationships and encourage repeat business.
#9 Streamlining Operations
Develop efficient operational processes to streamline production, order fulfillment, and customer support. Invest in technology and tools that can automate repetitive tasks and improve overall efficiency. Hire and train employees, providing clear job descriptions and guidelines.
#10 Strategic Financial Management
Track your financial performance regularly, comparing actual numbers to your projections. Maintain a cash flow statement to ensure you have enough liquidity to cover expenses. Consider working with financial advisors to make informed decisions about investments, expansion, and cost control.
#11 Continual Improvement Strategies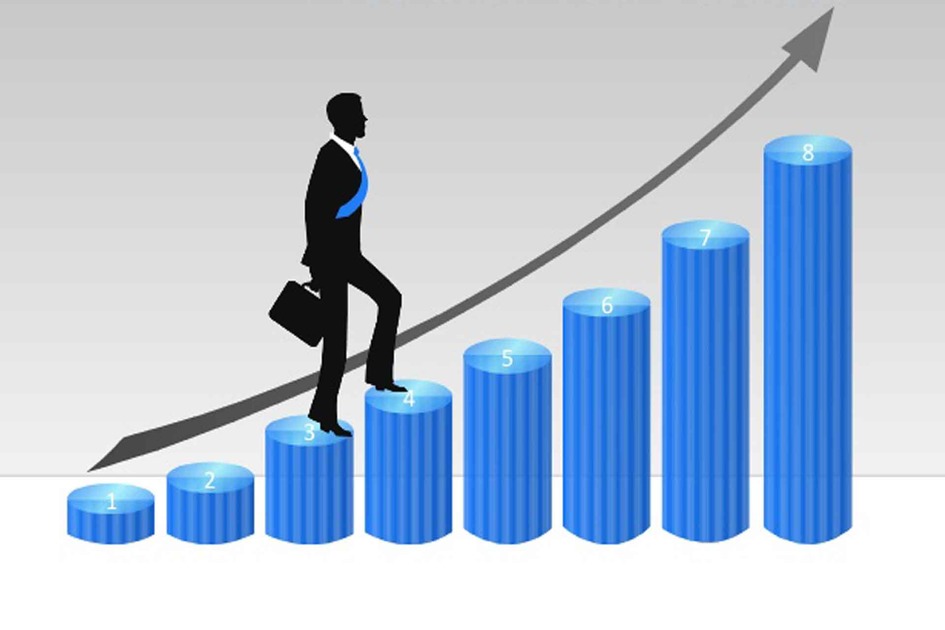 Gather feedback from customers, employees, and stakeholders through surveys, reviews, and direct communication. Use this feedback to identify areas for improvement in your products, services, and operations. Stay updated on industry trends and technological advancements to remain competitive.
#12 Scale Gradually and Monitor

Evaluate opportunities for growth, whether through expanding your product line, entering new markets, or franchising. Develop a growth strategy that outlines the steps and resources needed to scale your business effectively. Ensure your operations, supply chain, and customer support can handle increased demand.
10 Promising Ideas to Boost Your Business Success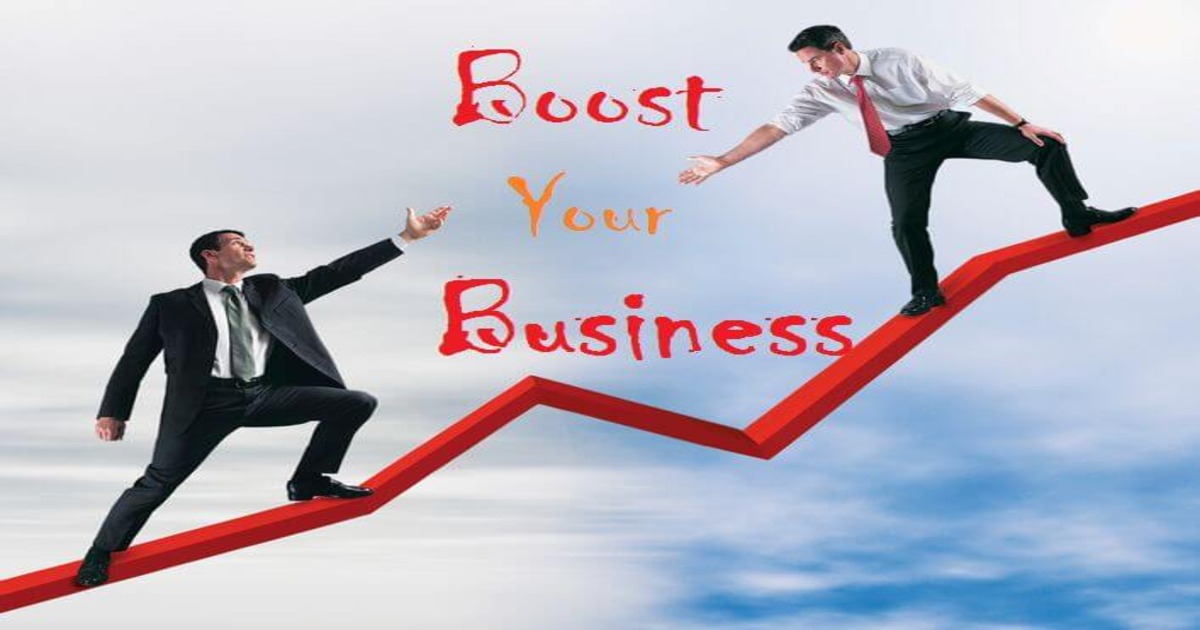 We are in an era where business activities are becoming more digitalized in other to stay relevant in the marketplace. We must adopt certain business ideas that conform with this time. Here are 10 ideas that businesses must adopt in order to be relevant:
#1 Creating an Ethical and Sustainable Marketplace
Set up a marketplace that's all about ethical and sustainable products. A good example is building an online platform that exclusively features products from brands committed to sustainability and ethical practices, spanning from fashion and beauty to home goods and electronics.
#2 Innovative Remote Work Solutions
Since remote work is here to stay, you could offer things like virtual team-building activities or cool home office setups to make remote work even better. You could learn remote skills from companies like Digital Marketing Skill Institute that teaches and coaches individuals and brands on how to succeed in this digital age.
#3 Leveraging Technology for Health and Wellness
Healthcare centers should create tech that helps with both physical and mental health. They should create AI-powered mental health apps, fitness trackers, and personalized nutrition plans.
#4 Personalizing Online Learning
You know how everyone is learning online these days. Well, businesses should create a platform that uses AI to personalize the learning experience.
#5 Providing Elderly Care and Companionship
With the older population growing, a business focused on providing companionship and care for the elderly could be really meaningful. A good example of a business is a nursing home for the elderly that connects trained companions with elderly individuals for regular check-ins, social interactions, and assistance with daily activities.
#6 Green Energy Innovations
Starting a business centered around renewable energy. A good example is "SolarFlow Tech"; it is a startup dedicated to creating innovative solar panel designs that are not only efficient but also aesthetically pleasing, integrating solar technology seamlessly into architecture
#7 Virtual Events Galore
Since virtual and real-life experiences are getting mixed up, creating awesome virtual events, concerts, and entertainment could be super cool. Leveraging social media platforms like LinkedIn and Telegram to search for such opportunities is important. An example of such an organization is "Gathers" – it is an event management company specializing in organizing virtual conferences, trade shows, and live entertainment experiences using cutting-edge virtual reality technology.
#8 Niche Online Stores
E-commerce is huge, but there's still room for niche online stores. You could curate products for specific interests and build a dedicated community. A good example is "Yumove" – An online store catering exclusively to pet owners, offering unique and high-quality products for various pets, from personalized pet accessories to specialty foods.
#9 Food Delivery Revamp
Food delivery is great, but there's room for improvement. Imagine using drones or special packaging to make sure food arrives in top-notch condition. Most individuals need a food delivery service that utilizes drone technology to ensure swift and efficient delivery of restaurant-quality meals to customers' doorsteps.
#10 Personal Cybersecurity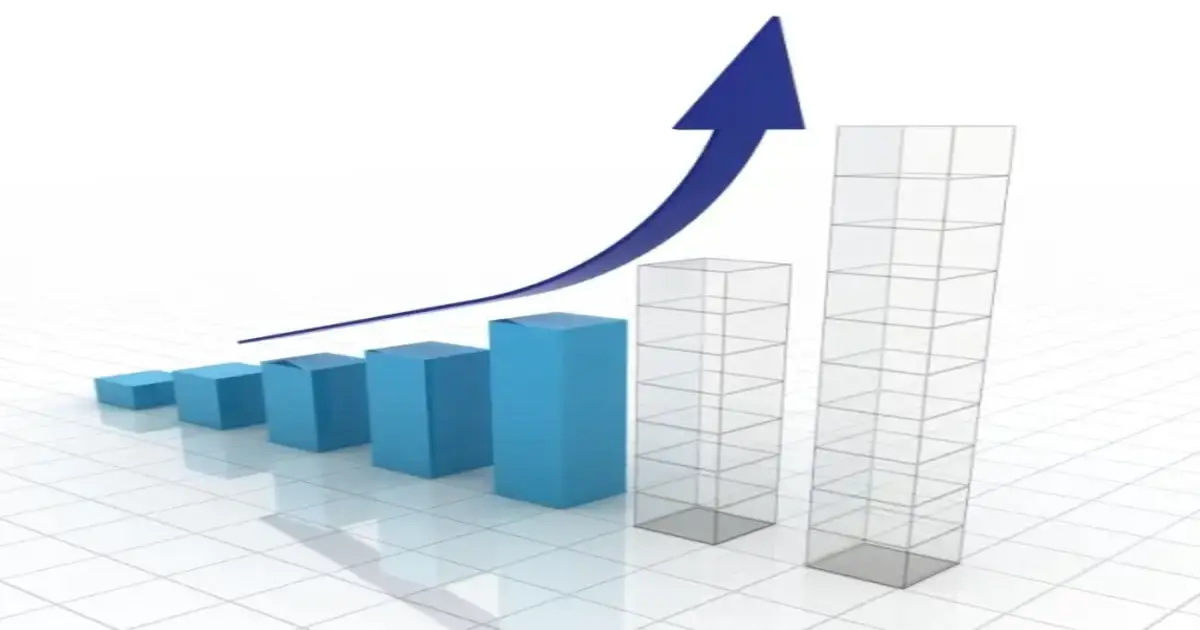 Cybersecurity is a big concern. Offering personalized cybersecurity services for regular folks could be a unique and important business. Individuals and companies who wish to venture into this could learn from companies like Udemy.
Just remember, no matter which idea you choose, digging into the market and understanding what people really want is key to making it work.
FAQs
How do you scale and grow a successful business?
Scaling a business requires careful planning and flexibility. Regularly review your strategies and make informed decisions. Here are tips to help you scale and grow your business.
Assess Your Current Situation: Understand your business's current state, strengths, and weaknesses. Conduct a SWOT analysis to understand your market, customer base, financials, and operations.
Set Clear Goals: Define specific and achievable goals for growth.
Optimize Operations: This might involve automating certain tasks, improving workflows, and investing in technology to support growth.
Focus on Customers: Prioritize customer satisfaction and feedback.
Build a Strong Team: Hire skilled individuals aligned with your organization's values.
Financial Planning: Create a clear financial plan for scaling.
Market Research and Expansion: Identify new markets and conduct research.
Innovate and Diversify: Continuously update and expand your offerings.
Marketing and Branding: Increase brand visibility through effective marketing.
Manage Cash Flow: Monitor finances and control expenses.
Partnerships and Alliances: Collaborate for mutual growth opportunities.
Scale Gradually and Monitor: Expand steadily and track progress.
Adapt and Learn: Stay active, learn from experiences, and adapt strategies.
Related Posts
What is technology innovation in business
Wealth Managers: What It Is? Why You Need It
Why Did Pfizer Sponsor Grammys: 6 Business-Related Reasons