Digital technologies are a broad term that encompasses any technology that uses digital data. This includes computers, smartphones, tablets, the internet, and other devices that store, process, and transmit digital information.
In today's fast-paced digital age, it's essential to understand the fundamentals. These technologies are the driving force behind our modern world, impacting everything from how we connect with each other to how we work, learn, earn, and live.
In this blog post, we will define digital technologies, explore some real-world examples of their use, and discuss their impact. Additionally, we will also answer some common FAQs.
What is Digital Technologies
Electronic tools, devices, systems, and resources that generate, store, or process data. Essentially, these technologies encompass a vast range of elements, including computer hardware and software, the internet, mobile devices, and even cutting-edge developments like artificial intelligence.
Examples of Digital technologies
| Digital Technology | Real-World Applications |
| --- | --- |
| Smartphones | Communication, navigation, mobile apps, photography |
| Internet of Things | Smart home systems, wearable devices, industrial automation |
| Artificial Intelligence (AI) | Natural language processing, image recognition, autonomous vehicles |
| Cloud Computing | Data storage, remote collaboration, scalable computing |
| Blockchain | Secure digital transactions, cryptocurrency |
| Virtual Reality (VR) and Augmented Reality (AR) | Gaming, training simulations, medical diagnostics |
| 3D Printing | Prototyping, custom manufacturing |
| Biometric Authentication | Fingerprint recognition, facial recognition |
Importance of Digital Technologies
Understanding the importance of digital technologies is essential. Indeed, they empower us, driving innovations and progress across industries. Businesses leverage them to reach wider audiences, while healthcare benefits from enhanced diagnostics, and education becomes more accessible than ever.
| Key Importance | Description |
| --- | --- |
| 1. Connecting Globally | Firstly, digital technologies connect people worldwide, making communication and collaboration easy. |
| 2. Boosting Business | Moreover, they help businesses become more efficient, reduce costs, and create new ways to make money. |
| 3. Learning for All | Furthermore, everyone can learn and improve themselves with the vast knowledge available online. |
| 4. Changing Healthcare | In addition, digital tools improve healthcare by keeping patient records, enabling video doctor visits, and making medical diagnoses more accurate. |
| 5. Changing Work | Additionally, working remotely and using technology make jobs more flexible and help reduce mistakes. |
| 6. Driving Innovation | Furthermore, they drive people to create new solutions for problems, like using AI to solve big challenges. |
| 7. Helping the Environment | Moreover, by tracking resources and using smart technology, we can be kinder to our planet. |
| 8. Protecting Data | Lastly, advanced security and privacy measures ensure our online information is safe. |
Impact of Digital Technologies
Digital technologies profoundly impact our lives, changing how we work, communicate, learn, and play. They have also created new challenges, such as cybercrime and data privacy.
Some of the benefits of digital technologies include:
Increased efficiency and productivity
Improved communication and collaboration
Personalized experiences
Access to information and knowledge
New opportunities for learning and education
New ways to connect with others
Some of the challenges of digital technologies include:
Cybercrime
Data privacy
Job displacement
Addiction and overuse
Digital divide
With our discussion on digital technologies and their impact in mind, let's turn our attention to the practical side of things: digital devices. These are the items we hold, such as smartphones, tablets, and computers, that make digital technologies come to life. So, let's dive into understanding how digital devices fit into the world of digital technologies.
Digital Devices
Digital devices are the physical tools we use to interact with digital technologies. They come in all shapes and sizes, from smartphones to tablets, and smartwatches. These devices are becoming increasingly important in our lives. They are helping us to stay connected, learn, and work more efficiently.
Types of Digital Devices
1. Smartphones
Portable communication and computing devices.
Access to a wide range of apps and services.
2. Tablets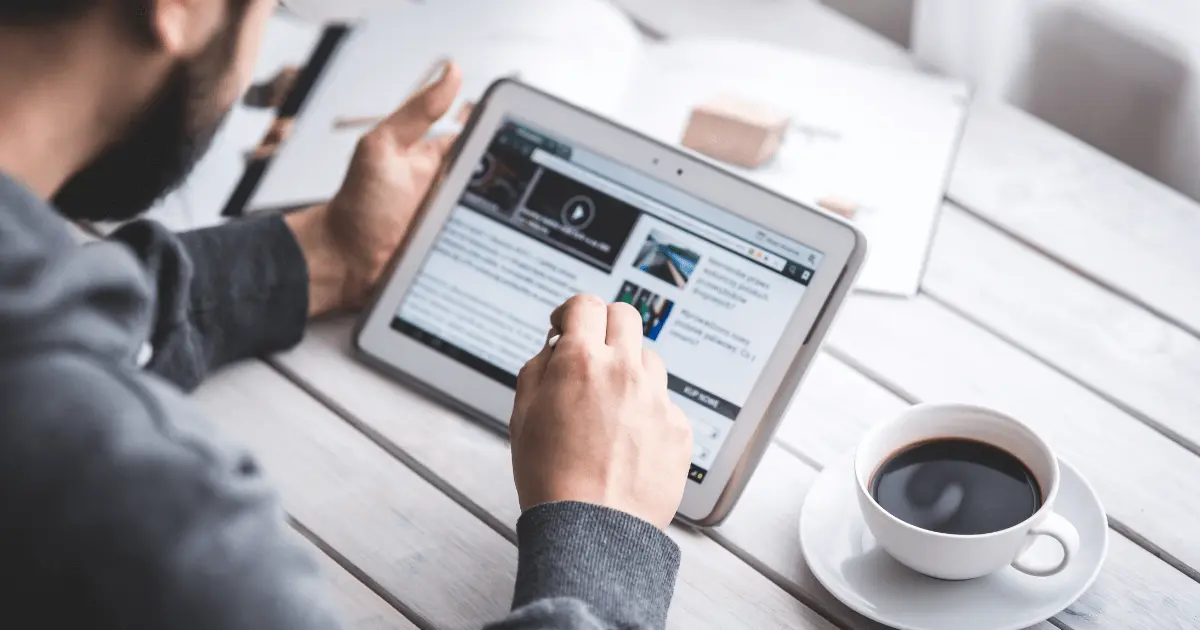 Larger screens for productivity and entertainment.
Ideal for reading, browsing, and multimedia consumption.
3. Personal Computers (PCs)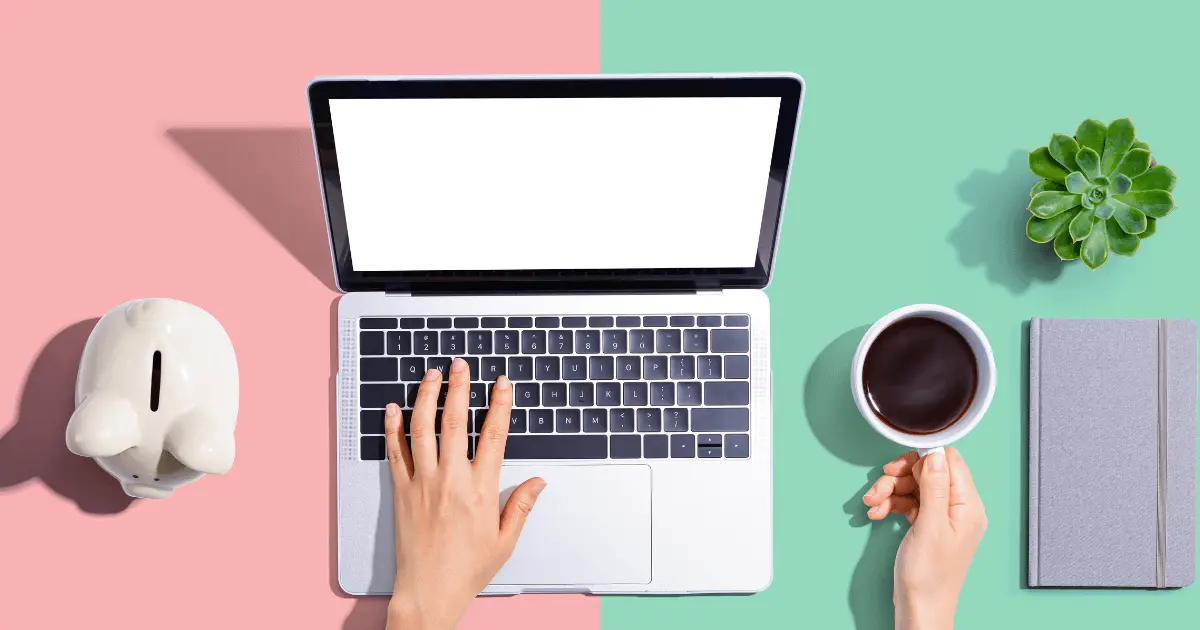 Versatile workstations for tasks ranging from word processing to gaming.
Desktop and laptop options for different needs.
4. Wearable Tech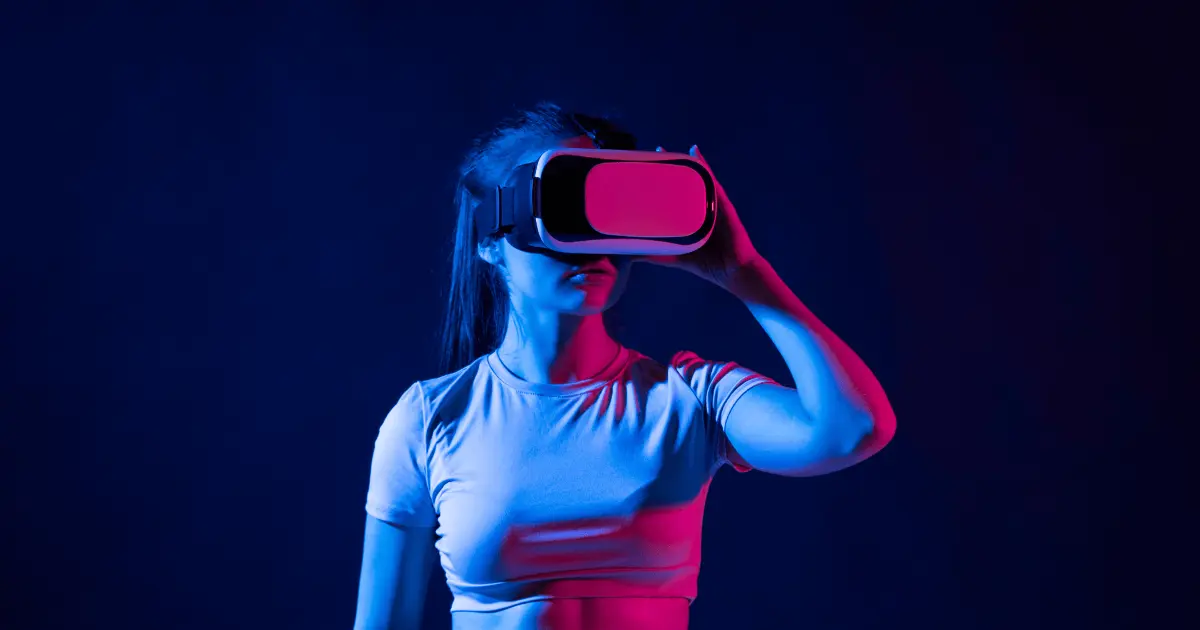 Devices like smartwatches and fitness trackers.
Monitor health, track fitness, and receive notifications.
5. E-readers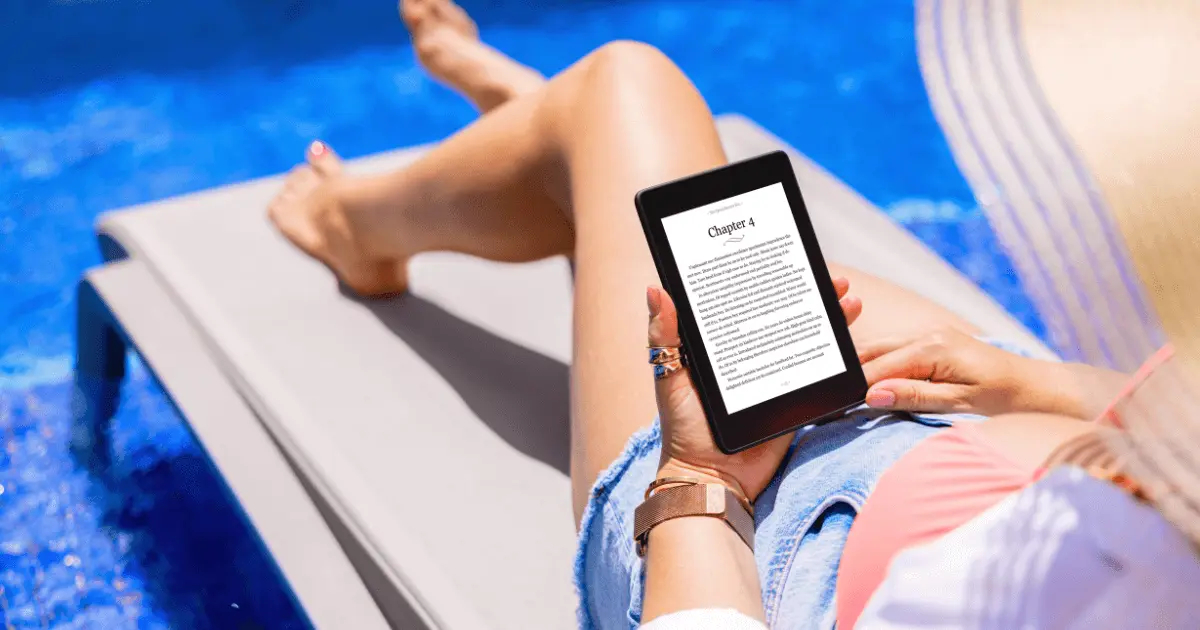 Specialized devices for reading digital books (e-books).
Designed to mimic the experience of reading printed books.
6. Gaming Consoles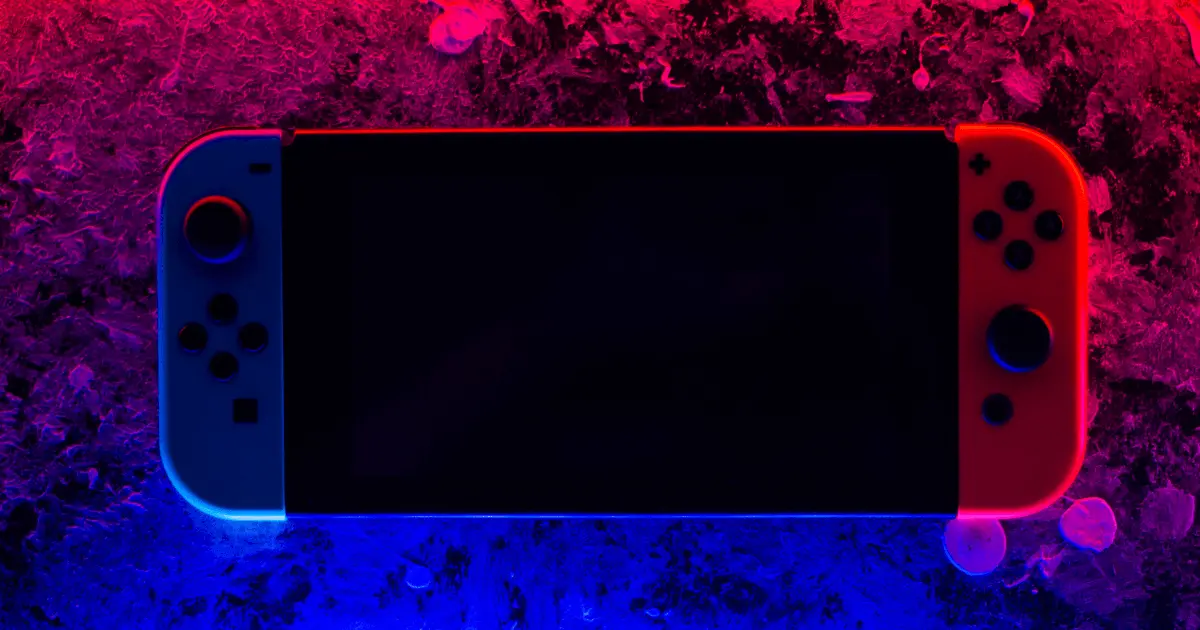 Dedicated devices for gaming experiences.
Connect with online gaming communities for multiplayer fun.
Functions of Digital Devices
| Functionality | Description |
| --- | --- |
| 1. Communication | Firstly, digital devices enable us to stay connected through calls, messaging, and video chats. Additionally, they provide access to email and social media for online interaction. |
| 2. Information Access | Moreover, digital devices allow us to browse the internet for news, research, and general knowledge. They also grant access to online libraries, encyclopedias, and educational resources. |
| 3. Productivity | Furthermore, these devices empower us to create documents, spreadsheets, and presentations. They facilitate collaboration with colleagues and peers through cloud-based apps. |
| 4. Entertainment | In addition, digital devices provide entertainment options such as streaming movies, music, and video games. They offer access to a vast array of digital content. |
| 5. Utility | Last but not least, digital devices are highly useful for various tasks. They allow us to use GPS for navigation and location-based services and help us manage tasks, set reminders, and even monitor our health through wearable devices. |
How Digital Devices and Digital Technologies Work Together
Digital devices are not just gadgets. They are gateways that bring the power of digital technologies into our everyday lives. The relationship between devices and technologies is at the heart of our modern existence, and it is driving transformative change across many domains.
Let's explore how digital devices seamlessly integrate with digital technologies and their profound impact on different aspects of society.
| Aspect | Description |
| --- | --- |
| 1. Healthcare | Firstly, in healthcare, digital devices collaborate with digital technologies to enhance patient care. Wearable fitness trackers constantly monitor vital signs and provide real-time data for healthcare professionals. Mobile apps facilitate appointment scheduling, access to medical records, and telemedicine consultations. |
| 2. Education | Moreover, digital devices have reshaped education. Students can access a wealth of information and educational resources online. Tablets and laptops enable interactive and engaging learning experiences. Digital textbooks offer multimedia content catering to diverse learning styles. |
| 3. Connectivity and Communication | Additionally, digital devices serve as constant companions for communication. Smartphones enable instant messaging, voice and video calls, and social media interactions. They bridge geographical gaps, fostering global connectivity. Emerging technologies like 5G further amplify these capabilities. |
| 4. Work and Productivity | Furthermore, in the workplace, digital devices are indispensable for productivity. Laptops, desktops, and tablets facilitate project management, communication, and data analysis. Digital technologies such as cloud computing and collaborative platforms enable remote work and efficient teamwork. |
| 5. Entertainment | In the realm of entertainment, digital devices serve as hubs. Streaming services deliver movies, music, and games. Augmented and virtual reality technologies create immersive experiences. Gaming consoles bring cutting-edge graphics and interactivity to living rooms. |
| 6. IoT and Smart Living | Last but not least, the Internet of Things (IoT) creates smart living through interconnected devices. Smart thermostats, security cameras, and appliances are controlled via smartphones. Digital technologies, including sensors and AI, optimize resource management and enhance security. |
Before we conclude, it is also essential to consider the role of non-digital technologies in our lives. In addition to the integration of digital devices and digital technologies, Non-digital technologies are those that do not use digital data, such as books, pencils, and paper. While digital technologies are becoming increasingly dominant, non-digital technologies still play an essential role in many aspects of our lives.
Digital and Non-Digital Technology
Digital technology, which employs electronic devices like computers and smartphones, operates with binary code. while, non-digital technology, like analog watches and mechanical systems, functions using continuous signals and physical components.
| Features | Digital Technologies | Non-Digital Technologies |
| --- | --- | --- |
| Representation | Employ binary code (0s and 1s) for data processing | Use continuous signals or physical mechanisms |
| Precision | Offer high precision and accuracy | May have limited precision |
| Flexibility | Can handle various data types | Often designed for specific functions |
| Processing Speed | Process data quickly, suitable for real-time apps | Operate at varying speeds |
| Data Reproduction | Easily copy and transmit data without degradation | Analog signals may degrade during transmission |
| Storage Efficiency | Store data compactly and efficiently | May require more storage space |
| Versatility | Adaptable for diverse applications | Excel in applications with continuous data |
FAQs on Digital Technologies
What are the main types of digital devices?
Multifunctional devices • Personal computers • Mobile devices • Servers • Entertainment systems • Digital cameras – still, video • Navigation systems • Data capture and collection systems • Communication devices and systems.
What was the first digital device?
ENIAC is the first digital device.
Who invented digital devices?
John Vincent Atanasoff invented digital devices.
Wrap Up
The world of digital technologies is a dynamic and transformative one, shaping the way we live, work, and interact with the world around us. In this blog post, we discussed the definition of digital technologies, explored various real-world examples of their applications, and explored their profound impact on society. We've highlighted how digital technologies have connected people globally, boosted business efficiency, revolutionized education and healthcare, and fueled innovation across industries.
Moreover, we've examined the crucial role that digital devices play as gateways to this digital world, facilitating communication, information access, productivity, entertainment, and utility. These devices seamlessly integrate with digital technologies, driving transformative change in healthcare, education, communication, work, entertainment, and the Internet of Things.
It's important to note that while digital technologies are increasingly dominant, non-digital technologies still hold significance in our lives, serving specific functions and complementing the digital realm.
Related Posts.