Artificial Intelligence Examples in Business Management showcase how businesses are rapidly being reshaped by this transformative technology. In this article, we will explore three compelling AI instances in business management, unveiling the immense power and potential of AI. We will delve into how AI automates tasks, personalizes customer experiences, and harnesses predictive capabilities to revolutionize decision-making. These examples illustrate the practical applications of AI across industries, optimizing efficiency, boosting customer satisfaction, and driving strategic decision-making.
Whether you represent a small startup or a multinational corporation, these Artificial Intelligence examples will provide valuable insights for leveraging this technology to foster growth and maintain a competitive edge.
So, embark on this enlightening journey with us as we unveil the remarkable potential of AI in business management. Prepare to be inspired and equipped with practical knowledge to propel your business to new heights.
3 Artificial Intelligence Examples In Business Management
#1 Artificial Intelligence Examples – Automating Tasks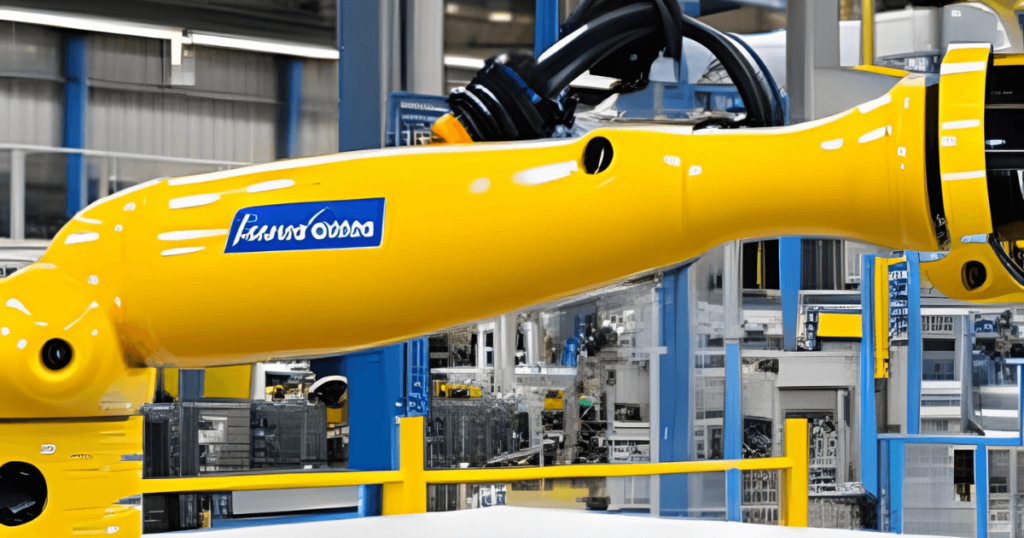 AI can automate repetitive tasks, freeing up human resources for more strategic work. For instance, AI-powered chatbots can address customer inquiries, and AI-driven robots can handle product assembly. This not only saves businesses time and money but also enhances accuracy and efficiency.
Examples of task automation include:
AI-Powered Chatbots: Companies deploy AI chatbots, such as Amazon's, to streamline customer queries, thus improving service efficiency.
AI-Enhanced Email Management: Gmail utilizes AI to categorize emails, aiding organization and productivity.
Robotic Product Assembly: Automotive manufacturers employ AI-driven robots, ensuring precision and efficiency in assembling complex parts.
The benefits of task automation:
Enhanced Efficiency: AI-driven task automation significantly boosts efficiency by swiftly and accurately handling repetitive tasks. This efficiency liberates employees' time, allowing them to focus on more strategic and creative aspects of their roles, ultimately enhancing overall business performance.
Reduced Error Rates: Task automation by AI considerably diminishes the likelihood of human errors in repetitive tasks. Machines remain consistent, tireless, and focused, ensuring unwavering accuracy and quality. This not only saves time but also minimizes costly mistakes that can impact business operations and reputation.
Cost Savings: Automating tasks often leads to reduced labor costs associated with repetitive work. AI-driven automation can operate 24/7 without requiring overtime pay or additional human resources. This results in substantial cost savings over time, enabling businesses to allocate resources more strategically and invest in other areas of growth.
Now, let's transition to our next AI example, which focuses on personalizing customer experiences.
#2 Artificial Intelligence Examples – Personalizing Customer Experiences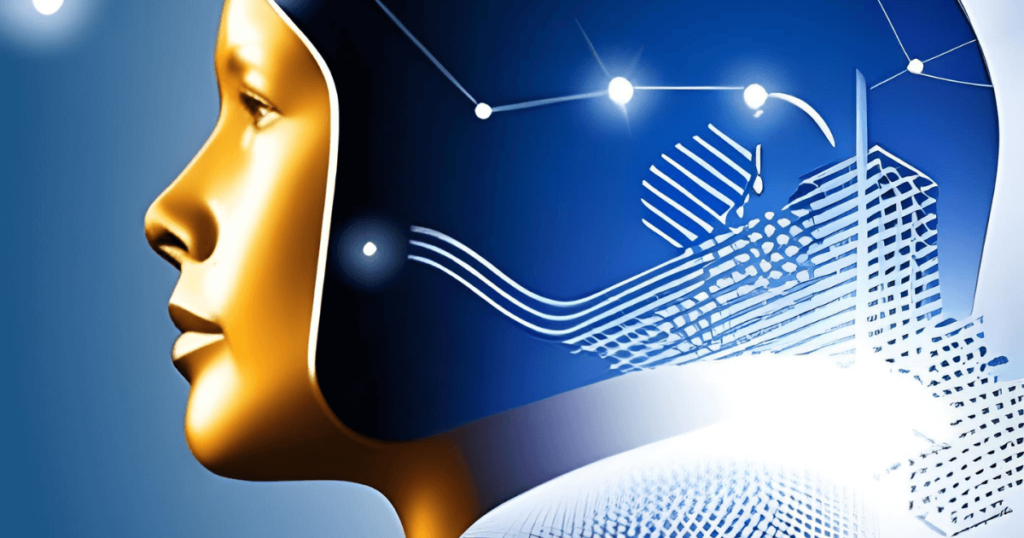 AI can be used to personalize customer experiences by understanding their preferences and needs. For example, AI-powered recommender systems can suggest products that customers are likely to be interested in, and AI-powered marketing campaigns can be targeted to specific groups of customers. This can help businesses to increase sales and improve customer satisfaction.
Examples of AI Personalizing Customer Experiences
E-commerce Product Recommendations: Online retailers like Amazon employ AI to suggest products based on user history, boosting sales and satisfaction.
Personalized Email Marketing: Companies utilize AI for crafting customized email campaigns. For instance, retailers send individualized product recommendations and exclusive offers.
Customized Content Delivery: Leading streaming platforms like Spotify and YouTube rely on AI to curate personalized playlists and recommend content, ensuring extended user engagement and loyalty.
Benefits of Personalizing Customer Experiences
Enhanced Customer Satisfaction: Personalized experiences foster stronger emotional connections, resulting in increased customer loyalty and repeat business.
Improved Customer Engagement: Personalization captures and maintains customer attention, leading to higher conversion rates and more meaningful interactions.
Increased Sales and Revenue: Tailored recommendations and offers enhance the likelihood of customer purchases, translating into higher sales and revenue.
#3 Artificial Intelligence Example – Making Better Decisions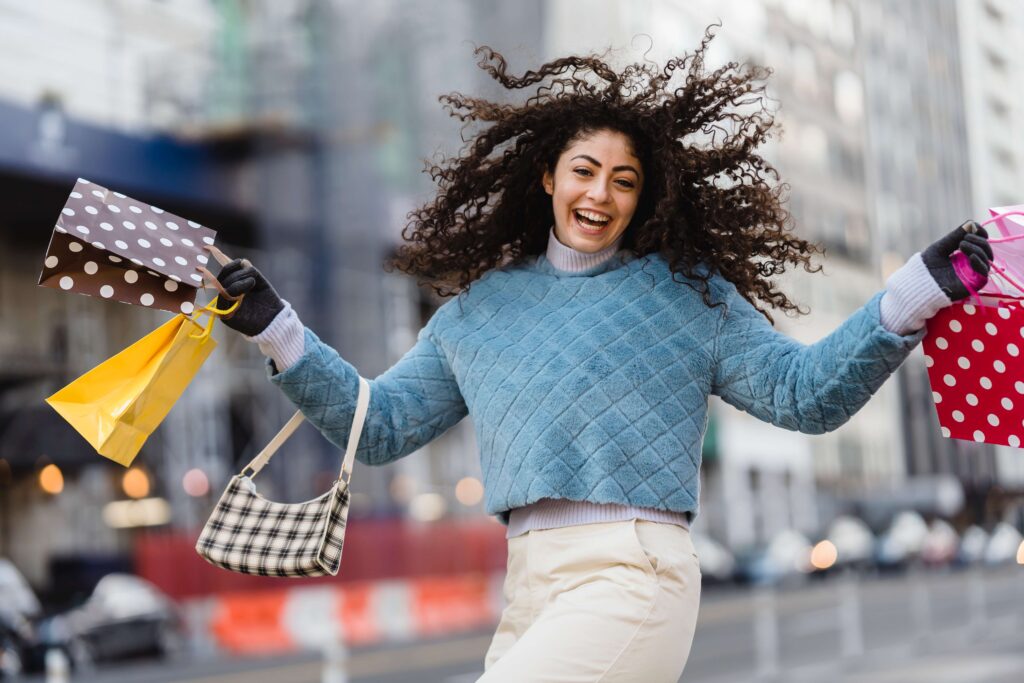 AI can be used to make better decisions by analyzing large amounts of data and identifying patterns. For example, AI can be used to predict customer behavior, forecast market trends, and identify fraud. This can help businesses to make more informed decisions about pricing, marketing, and product development.
Examples of AI Making Better Decisions
Predicting Customer Behavior: AI anticipates customer preferences, guiding personalized recommendations and enhancing engagement.
Forecasting Market Trends: By analyzing data, AI predicts market trends, empowering businesses with valuable insights for better decision-making and strategy.
Benefits of AI Making Better Decisions
Improved Accuracy: AI processes data with precision, reducing errors in decision-making.
Efficient Data Analysis: AI quickly analyzes large and complex datasets, ensuring swift and informed decisions.
Enhanced Strategic Insights: Recognizing patterns and trends, AI provides valuable insights for data-driven and strategic decisions, leading to better outcomes.
Before we conclude, let's talk about;
5 Examples of Artificial Intelligence (AI) in        Everyday Life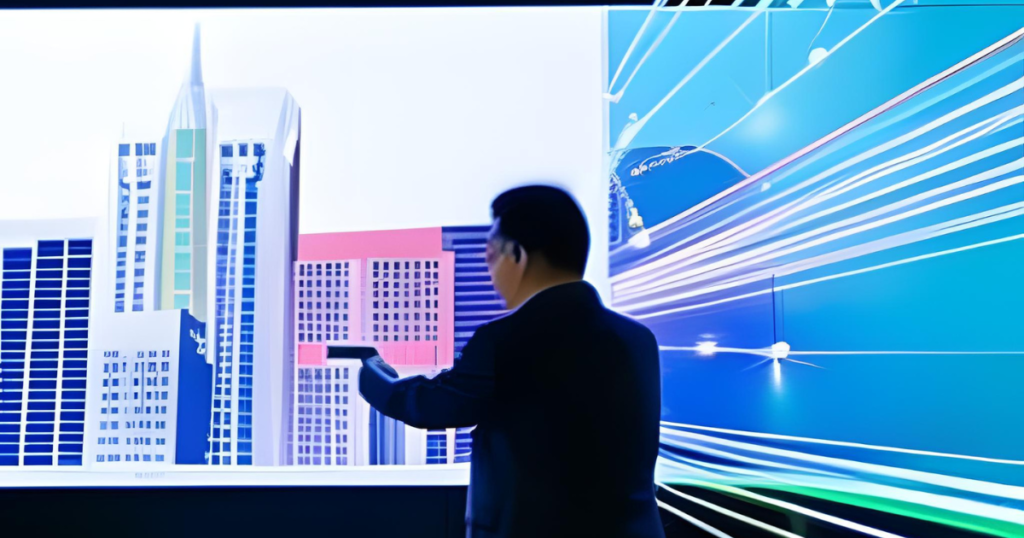 Artificial Intelligence is not only transforming businesses but it impacting our lives daily, here we will examine 5 examples of AI in everyday life;
1. Self-driving and Parking Vehicles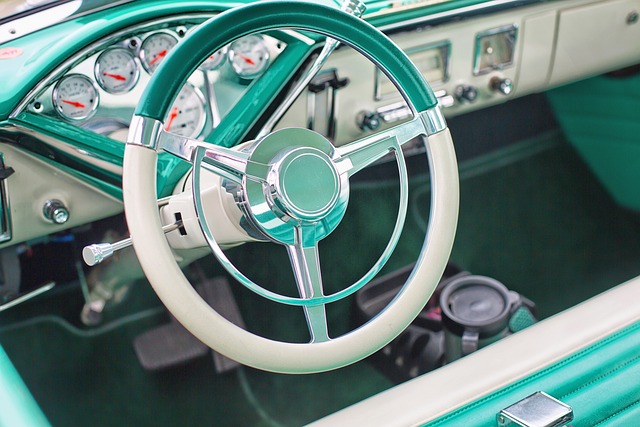 Self-driving and parking cars use deep learning, a subset of AI, to recognize the space around a vehicle. This technology is already in use in cars made by Toyota, Mercedes-Benz, Audi, Volvo, and Tesla, and is sure to revolutionize how people drive.
2. Digital Assistants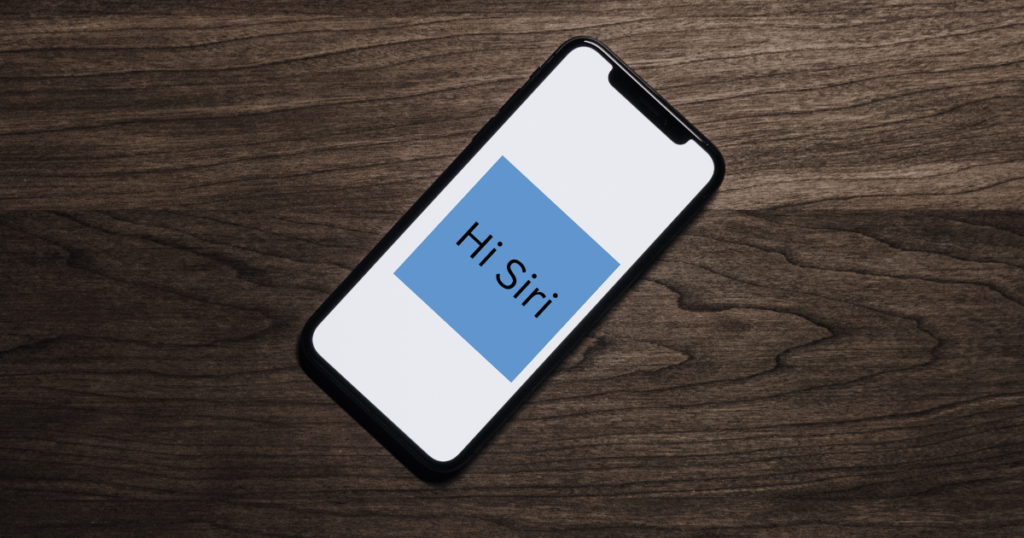 Digital assistants like Apple's Siri, Google Assistant, Amazon Alexa, and Microsoft Cortana use AI to help users perform tasks, such as checking their schedules, searching the web, and sending commands to other apps. These AI-powered assistants are becoming increasingly popular, as they can make our lives easier and more convenient.
3. Vehicle Recognition Identification
Law enforcement agencies and traffic authorities are actively utilizing AI technology to create systems capable of identifying vehicles based on their license plates. This technology aids in the tracking of criminals and the monitoring of traffic flow.
4. Robot Vacuums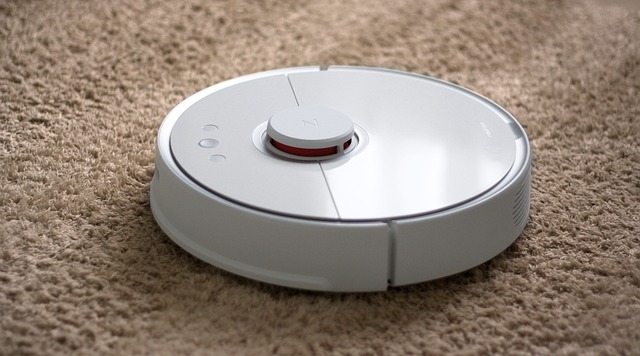 Robot vacuums use AI to navigate your home and clean your floors. These devices can be programmed to clean specific areas or on a schedule, and they can even avoid obstacles in the process.
5. Transportation
AI is actively enhancing transportation in several ways. It is driving the development of self-driving cars, fine-tuning traffic flows, and strategizing public transportation routes.
These represent just a few instances of AI's integration into our daily lives. As AI technology advances further, we anticipate witnessing increasingly inventive and influential AI applications in the years ahead.
10 Mind-Blowing Artificial Intelligence Examples You Never Knew Were Possible
Transformer models like GPT-3 and GPT-4 from OpenAI, along with innovative generative image and voice technologies like DALL-E, Midjourney, and Stable Diffusion, have sparked a revolution in the field of artificial intelligence. In this generative AI era, we witness the top 10 most remarkable examples of artificial intelligence in action:
AI Art: Algorithms are now capable of crafting AI art, generating captivating and lifelike artworks either from scratch or by drawing inspiration from existing images. This technology yields stunning pieces that surpass what humans alone can create.
AI Video Creation Tools: AI-powered video creation tools empower the generation of realistic and engaging videos devoid of human intervention. These tools span from crafting brief product demonstrations to producing full-length feature films.
AI Generative Worlds for VR: AI generative worlds bring to life immersive and authentic virtual environments. These virtual realms find applications in gaming, education, and therapeutic contexts, offering rich, interactive experiences.
AI Gaming: Artificial intelligence enhances the gaming landscape by introducing smarter and more challenging games. AI-driven bots now exhibit superhuman gaming skills, and they even contribute to the creation of innovative game genres. These are just a few highlights from the video.
Frequently Asked Questions
How can AI help people?
AI can help automate and speed up processes within society, such as increasing efficiency in the workplace or improving decision making. Additionally, AI can help identify and solve problems that humans may not be able to see or solve on their own.
Is gaming an application of AI?
Artificial intelligence (AI) has had a significant impact on the gaming industry in recent years, with many games now incorporating AI to enhance gameplay and make it more immersive for players. One common use of AI in gaming is in the control of non-player characters (NPCs).
What benefits can AI have on our society?
AI can help improve access to education, healthcare, and clean water, and can also aid in the fight against climate change, poverty, and hunger. However, it is crucial to ensure that AI is developed and used in an ethical and responsible manner, to avoid any unintended negative consequences.
How can AI help an organization increase profits and reduce costs?
Organizations can reduce the time and resources spent on manual processes by automating repetitive tasks, freeing employees to focus on more strategic objectives. Automation also helps minimize errors and increase consistency, leading to improved decision-making and better customer experiences.
What is the market potential for AI?
According to Next Move Strategy Consulting the market for artificial intelligence (AI) is expected to show strong growth in the coming decade. Its value of
nearly 100 billion U.S. dollars is expected to grow twentyfold by 2030, up to nearly two trillion U.S. dollars
.
In conclusion, the Artificial Intelligence examples discussed in this article—automating tasks, personalizing customer experiences, and enhancing decision-making—are driving a transformation in business management. These examples demonstrate how AI can enhance efficiency, productivity, and decision-making, all while elevating customer satisfaction. As AI technology continues to advance, we can anticipate witnessing even more innovative and influential applications of AI in business management in the coming years.
Embracing AI is not merely an option; it stands as an imperative path for businesses to maintain competitiveness and visionary leadership in this ever-evolving landscape.
Related Posts
The True Father of Artificial Intelligence- plus every AI facts you need to know
What is Artificial Intelligence and how does AI work
*What Tech Job is right for me